Hike + Bike Holidays Part 4
Ultimate Hike and Bike Holiday in Andalucia
Our most ambitious Hike and Bike holiday yet! This family group spent a week on bikes and on foot, exploring the mountains and valleys of the Serrania de Ronda, staying overnight in different white villages. Then they rode the bikes to Seville.
Moderate Level Hiking and Biking Holiday in Spain, Self-Guided – Place-to-Place Tour
The Brief: Nancy, Kathryn and Nico were on a bit of an Andalucian adventure. Coming from Alaska, they love being in the great outdoors and wanted to do an extended self-guided tour. They had heard lots about Andalucia's beautiful white towns and villages, so wanted to spend a few days relaxing and exploring some of these, with time to really enjoy the local atmosphere and culture. For their hiking and biking, they were keen to take the less-travelled paths and keep things rugged and natural, without the terrain being too difficult.
Holiday Itinerary: The ideal solution was a bespoke, 14-day hiking and biking place-to-place tour, staying 1, 2 or 3 nights in each village or town. We never have crowds of people in this area so had no trouble providing routes which stayed off the beaten track. We scheduled a mix of day hikes and bikes ride (some from our regular day trips range and others were bespoke routes), together with a couple of rest days, some days just for local exploring, and then finished with our popular cycling tour from Ronda to Seville.  As they were self-guiding, we provided a Garmin GPS with each day's route pre-loaded, together with a selection of our bespoke maps to give them a sense of where they were throughout their trip. They spent nights in Ronda, Grazalema, Montejaque, Olvera, Alcala de Guadaira and Seville.
Hikes:
Grazalema Circular – a local 8km loop into the mountains directly overlooking the village, passing an abandoned chapel and beautiful mountaintop reservoir.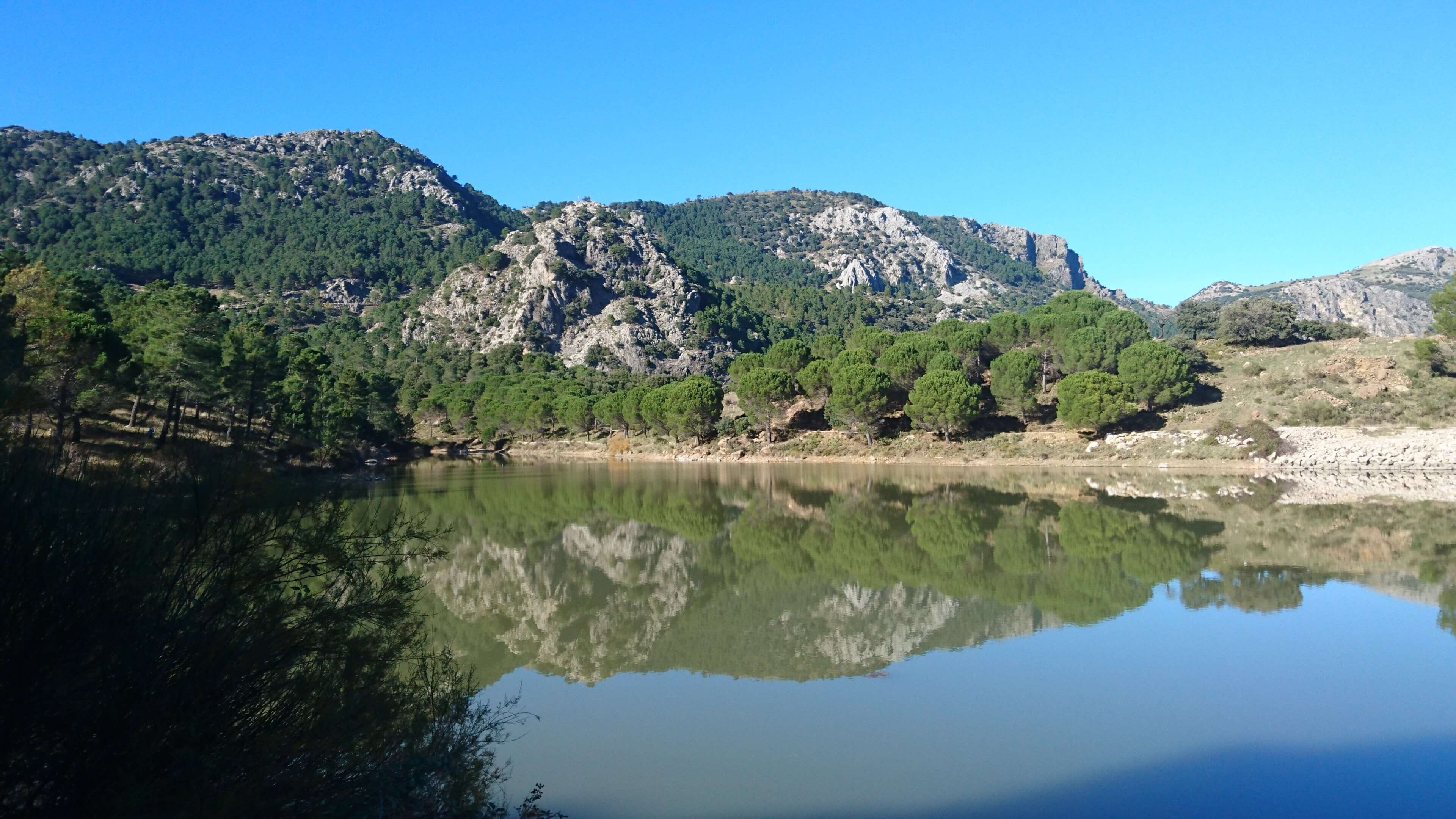 Grazalema to Montejaque – we have two options to walk between these lovely mountain villages. Both routes head through the heart of the Grazalema Natural Park, a wonderful unspoilt area of protected limestone mountains and forest. The most popular one, which features in our regular day trips - Grazalema to Montejaque  - heads directly east, through cork oak forest, following a stream. The alternative route is a similar distance but includes a few more hill climbs, heading on a slightly more southerly trail via the "Hidden Valley".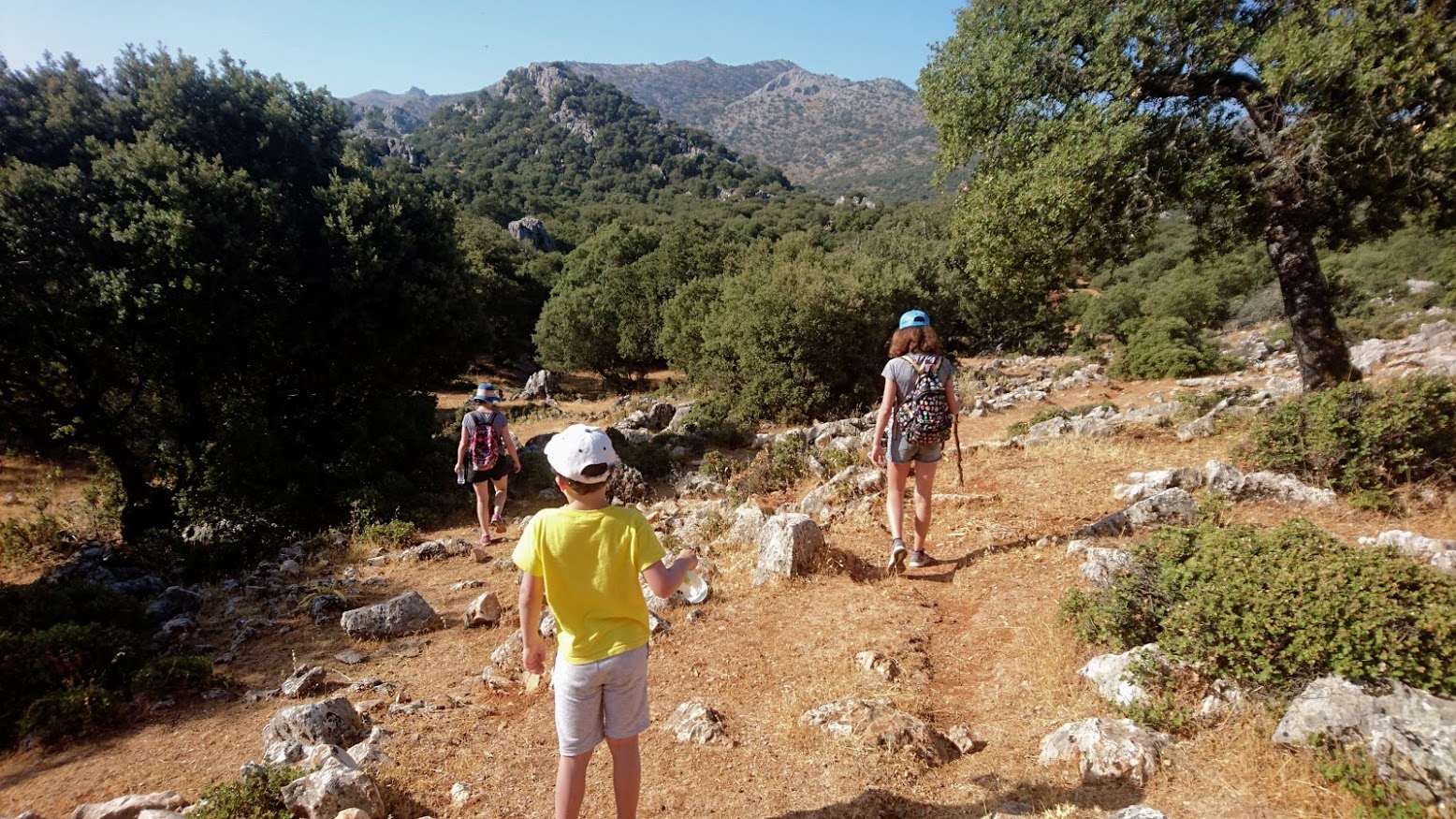 Montejaque to Ronda – our regular 12km moderate walk which follows the ancient route through the mountains from the village into Ronda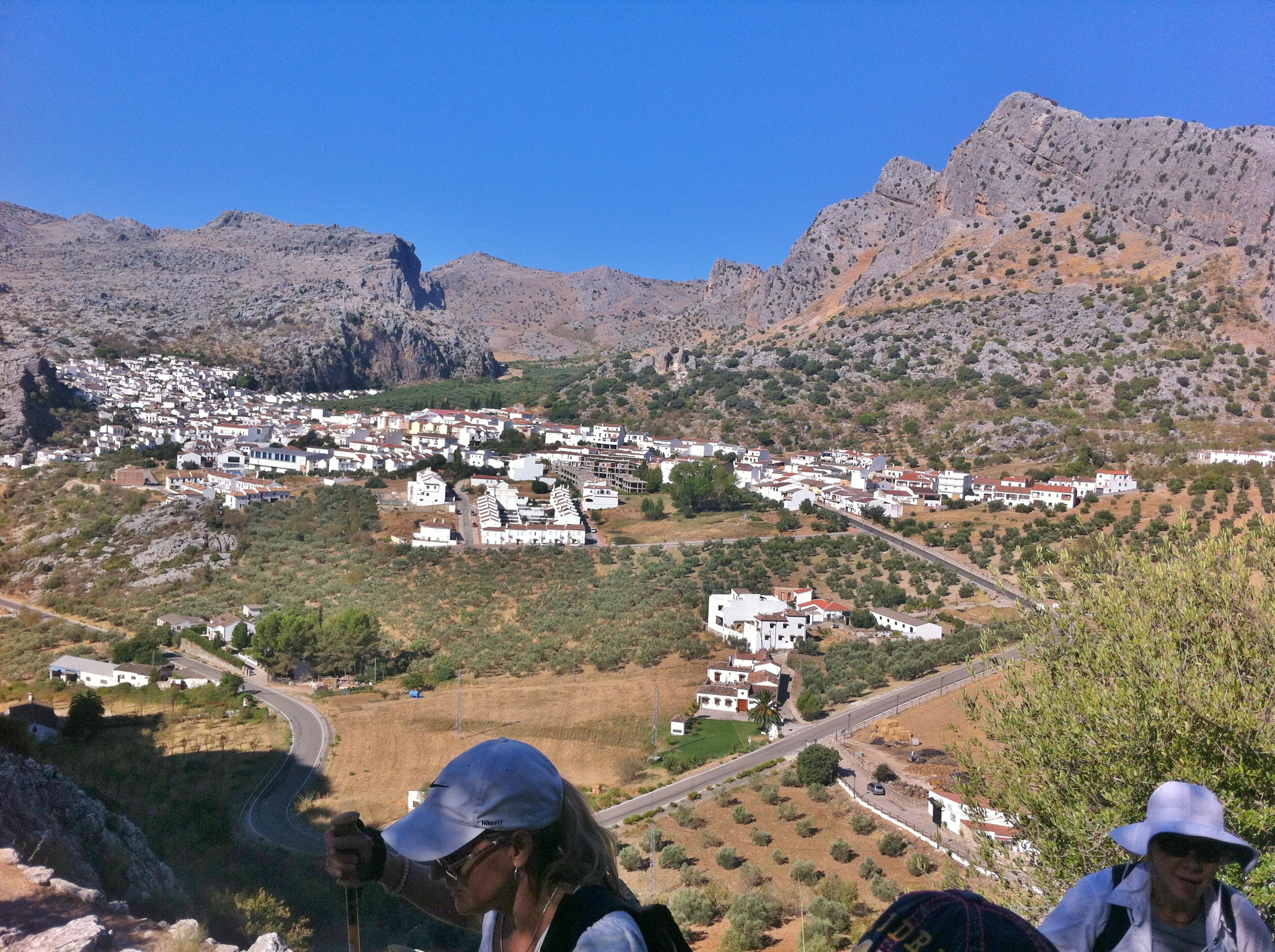 Tajo del Abanico & Ronda Circular – a short walk out from Ronda to a dramatic limestone rock formation, followed by sightseeing in Ronda, including the Puente Nuevo bridge, bullring and Casa del Rey Moro.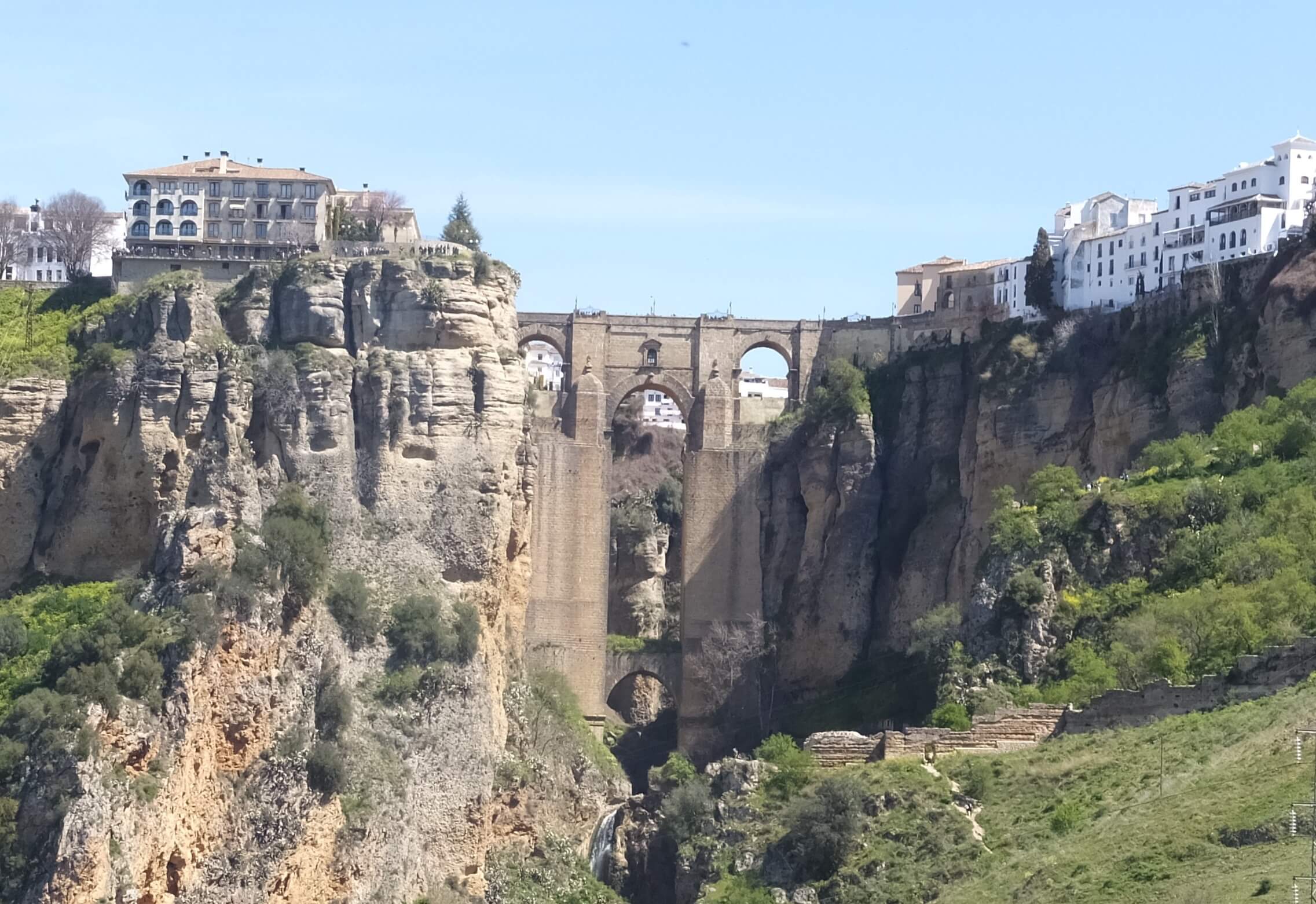 Click on the link above for the full itinerary
Ronda to Olvera – a moderate 35km ride on roads and tracks via Setenil de las Bodegas and on to the hilltop town of Olvera
Via Verde de la Sierra – 36km along a disused railway line, with tunnels, viaducts and a vulture colony.
Montellano to Alcala de Guadaira – a longer ride of 58km but on easy-going terrain. Finishes at a beautiful hotel next to the town, with hilltop castle and "dragon bridge"
Alcala to Seville – 23km easy ride right into the centre of Seville, finishing in front of the cathedral. Superb cycle-ways make the route into the city centre both safe and enjoyable.
Italica Circular – a 23km circular route into the hills outside Seville, visiting the Roman ruins at Italica.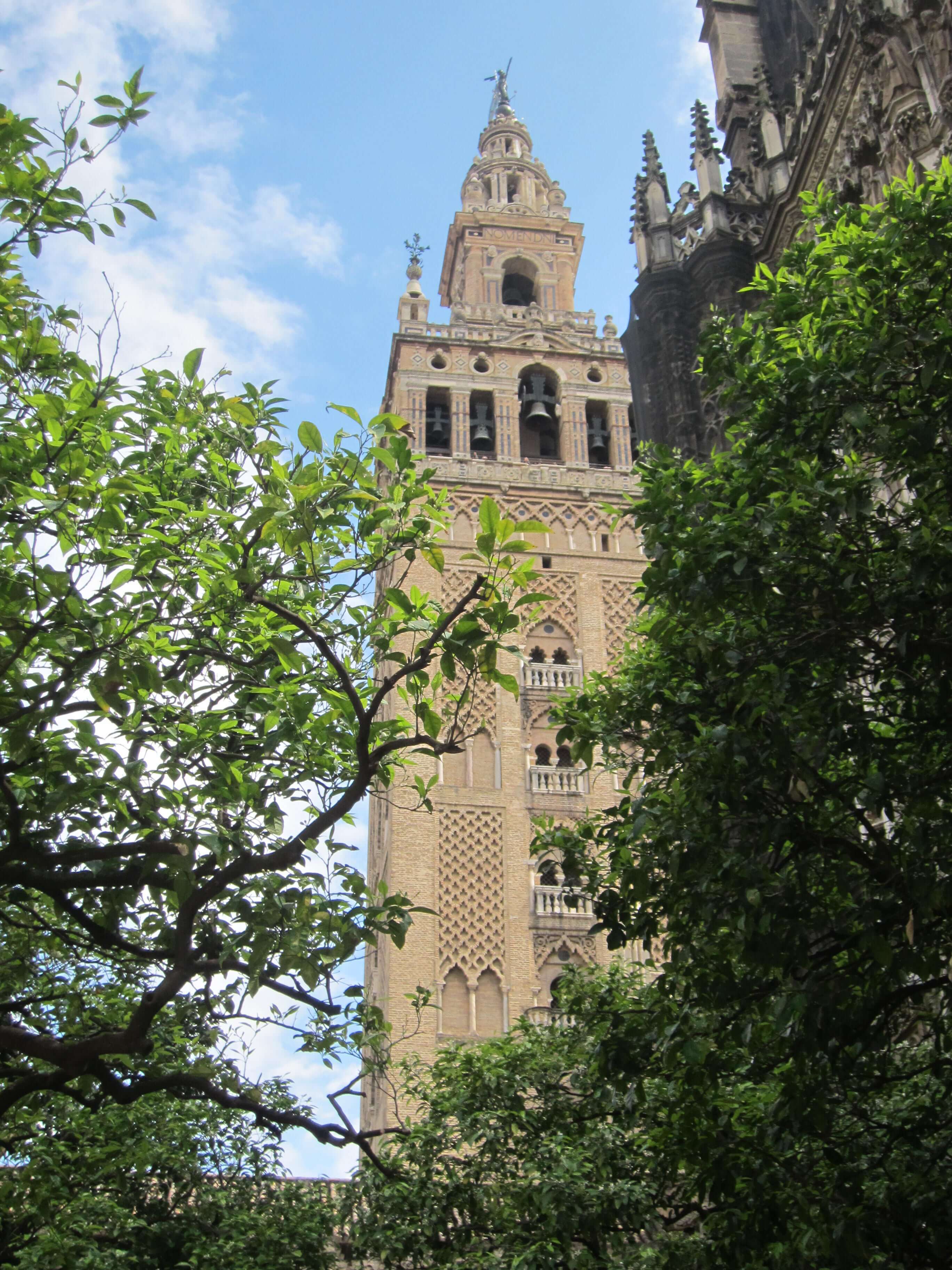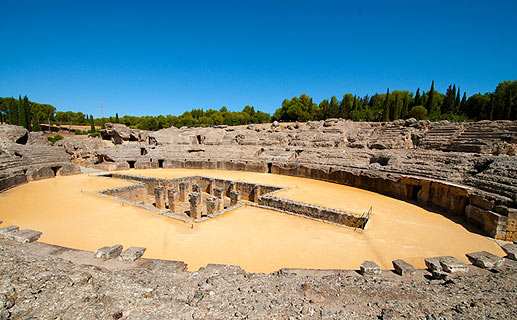 Nancy, Kathryn and Nico then spent a couple more days in Seville before continuing on to Cadiz; having spent some time in Granada before coming to Ronda, this was an amazing tour and a grand Andalucian adventure.
In summary, this May we had a fabulous time showing our guests the great hiking and biking which can be enjoyed in this part of Andalucia. The sun shone, the spring flowers were still in bloom, the villages were charming and the mountains were beautiful!
Hike + Bike Holidays for You
We hope these example holiday itineraries gave you some idea of the breadth and variety of holidays we can put together for you.
Whatever your ability, your preferred activity and the amount of time you have to spend, we can create a holiday to suit you. Our goal is to help anyone enjoy hiking and biking in this stunning area of unspoiled, natural beauty.
Centre-Based Hike and Bike holidays are available throughout the year for a minimum of 2 people. 
We also have lots of options for holidays and tours in Spain which are solely biking or hiking.
Heather Cooper, Hike + BIke the Sierras    27/6/2019