Unwind in Ronda after a bike ride or hike
What to do in Ronda after your Bike Ride or Hike
Here is a piece we thought was interesting, written by a visitor to Ronda who has enjoyed the local countryside and would like to share her ideas about how to unwind after your biking or hking activities. Thanks, Jess for your thoughts!
Have you just arrived back in Ronda after a rewarding yet tiring day hiking or cycling in the stunning countryside around the town, but aren't sure what to do now to relax? Don't worry, just read on to see all of my recommendations for ways to relax, and things you can't miss whilst you're here in Ronda.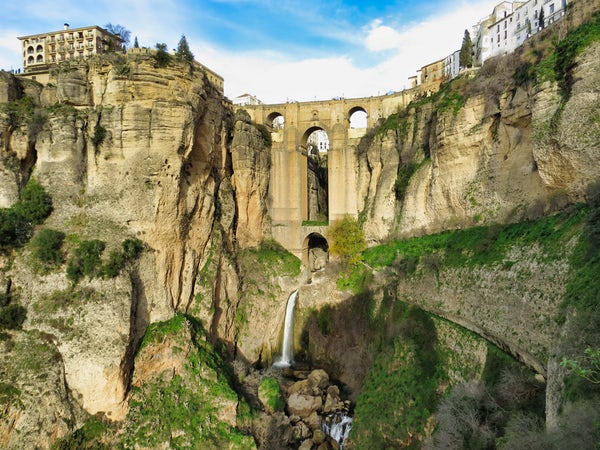 If your favourite way to unwind is to explore the culture and history here in Ronda, there are numerous museums and exhibitions that you can visit. The city of Ronda has been around for over 2000 years, and has been occupied by the Romans, Arabs and Catholics, meaning there is a very rich history. The old town of Ronda is enchanting, and houses many museums and exhibitions where you can discover the history of Ronda, my favourite is Mondragon Palace- this takes you through the past of Ronda from the very beginning, and is actually inside a beautiful ancient palace! It has a charming courtyard outside with fountains and stunning views over the surrounding valley, the perfect place to relax and take in the atmosphere of the city. We would also recommend the Casa del Rey Moro, an ancient building with hanging gardens that look out over the mountains that surround Ronda. The house was built in the 18th century, and has a very interesting and unique feature. Inside, there are steps that lead down to the river that splits the city of Ronda in two. Although you of course have to climb down and back up the steps, once you arrive at the river there is a sense of tranquillity. The water is so clear and blue, and surrounded by caves, and is the perfect place to relax after a busy day.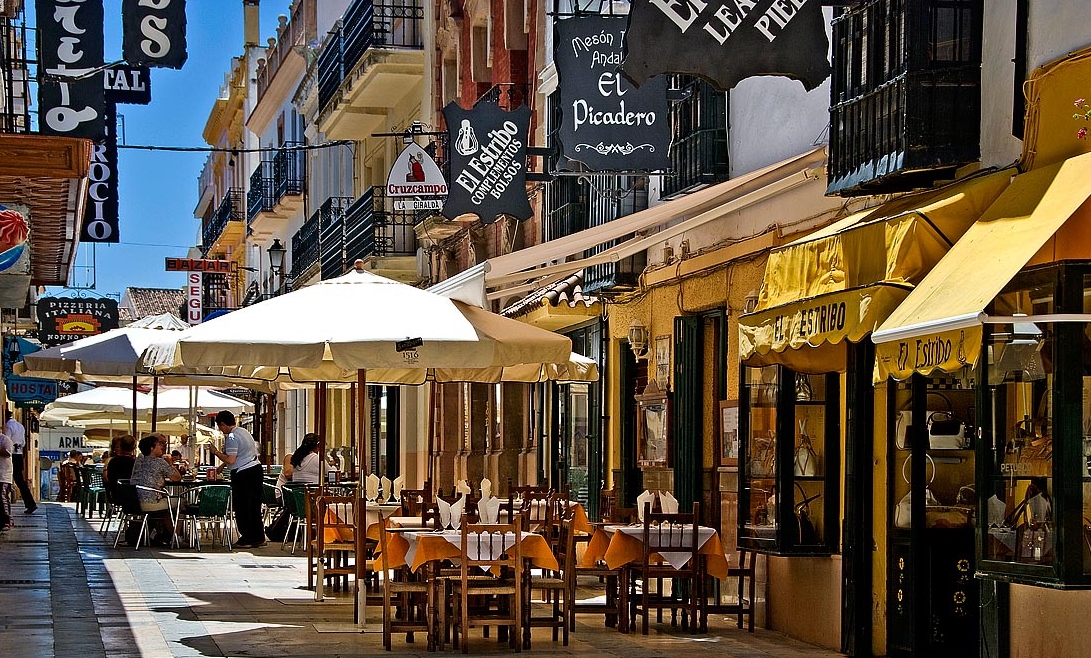 If your preferred mode of relaxation and recovery after a hike or ride is to taste the local cuisine, Ronda offers many unique and delicious culinary experiences. The Spanish cultural centre Entrelenguas has compiled a map with all the locals favourite restaurants and bars in which you too can eat like a local. You cannot visit Ronda without trying some of the local delicacies, we recommend serranito, a delicious sandwich with slices of Iberian pork, serrano ham and fried green pepper topped with a fried egg, and also Rabo de Toro (oxtail stew). The culinary experiences do not end here, and if you prefer to let off steam by cooking yourself, it's possible to do cooking workshops in Ronda where you will learn how to prepare traditional Spanish cuisine alongside a local chef. There are also numerous culinary experiences in the form of visits to an olive grove, where you will learn about the manufacturing of organic olive oil,  and it's also possible to visit an Iberian pig farm, and discover how the organic farming method produces the most delicious meat in Spain – and of course during all of these experiences you get to taste the product in question!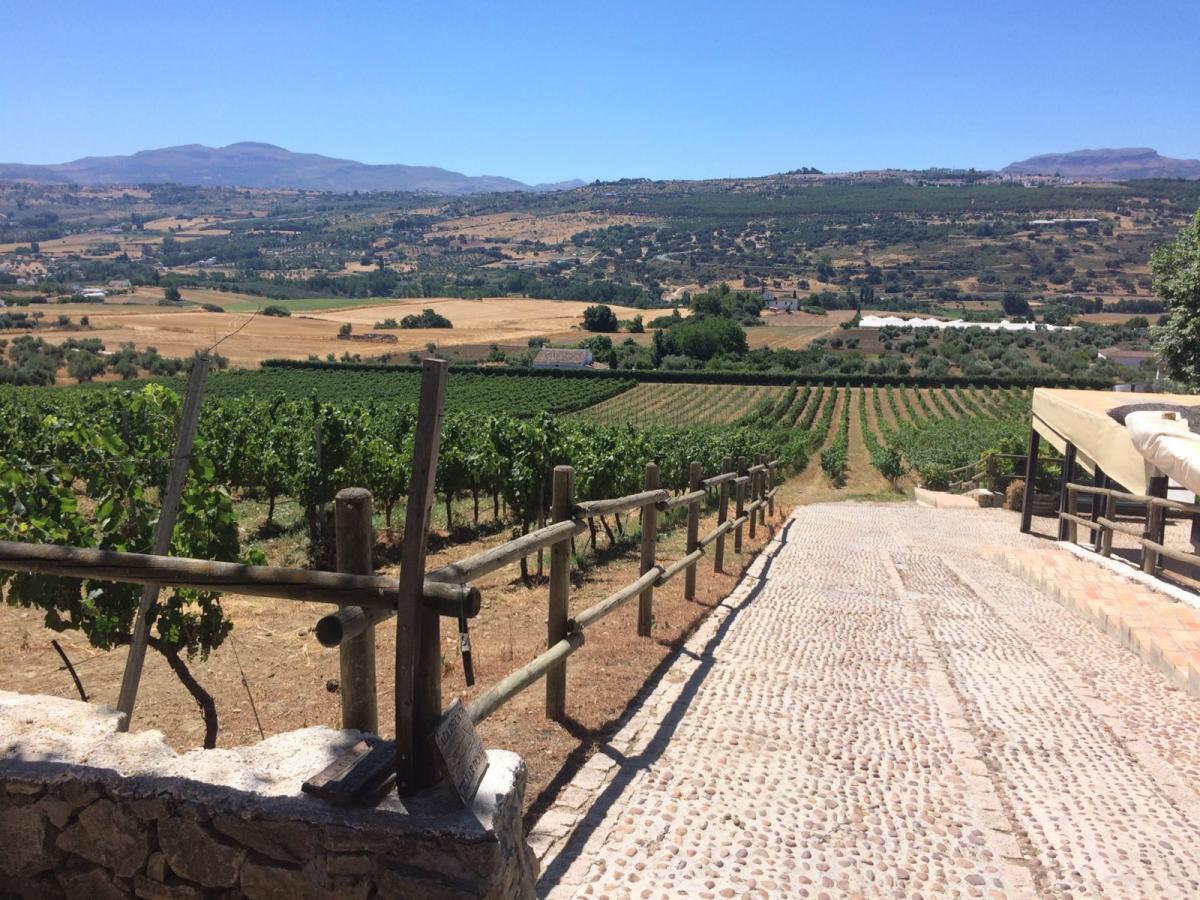 And finally, if your favourite way to unwind is to sit in the sun and enjoy a glass of wine, of course there are many opportunities for that here in Ronda. There are numerous bodegas (wineries) around the town in which you can buy and try the best local wines. In the surrounding valleys of Ronda, there are many family-run vineyards that use traditional and organic methods to produce local wines, so there is the chance to do a tour of the vineyards and learn about the production. If you are interested in wine, or even just simply enjoy a glass of it, we would definitely recommend a vineyard experience as you will learn all the different grapes that are unique to the region, the methods used to produce the wine, and then of course get the opportunity to try them. 
In conclusion, Ronda is full of perfect spots for unwinding and relaxing after a tiring day of cycling or hiking, whether you enjoy exploring the history and culture, tasting the local cuisine, trying the local wines whilst sitting in the sun, or all of the above! 
P.S. If you like the sound of Jess' suggestion to taste some local wine, you can do this with us at Hike and Bike the Sierras on:
- Bike and Bodega cycling day tour
- e-Bike and Bodega e-bike day tour
Heather Cooper, Hike + Bike the Sierras     25/04/2019