Montejaque to Ronda walk
Yesterday saw us walking from the white village of Montejaque to Ronda with Josie and her friends from Miami. It's a 12km, moderate level walk which is a great way to see the hidden pathways which cut through the mountains and valleys of the Serrania de Ronda. Towards the end, you can enjoy spectacular views across the valley to Ronda and we enter the town from underneath the famous Puente Nuevo, giving us a unique view of the bridge which few tourists get to see. 
A short trip to the Montejaque village laundry didn't find any willing washerwomen but we enjoyed the old photos dotted around the walls and breathed in the atmosphere of ancient washdays.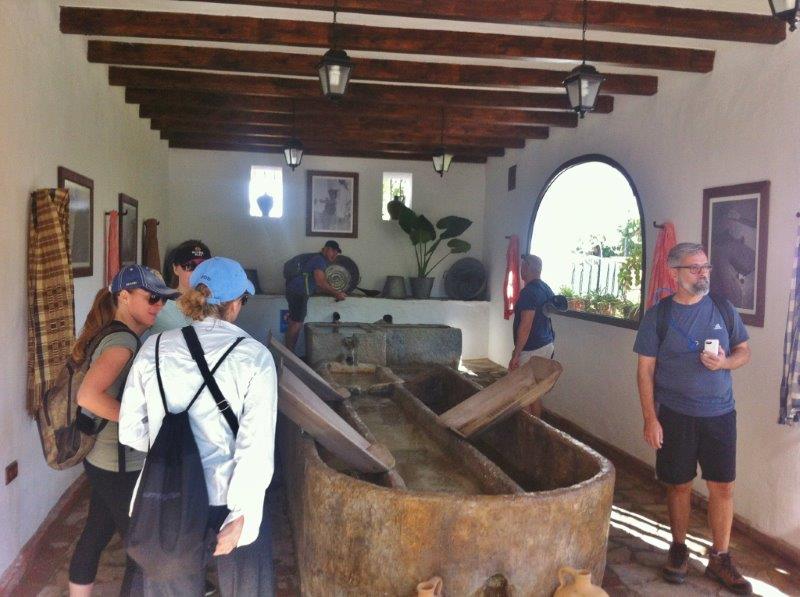 Leaving the village via the aptly named " zig zag path ", we then crossed a mountain-top plain and descended again down a rocky path, with views across many acres of farmland.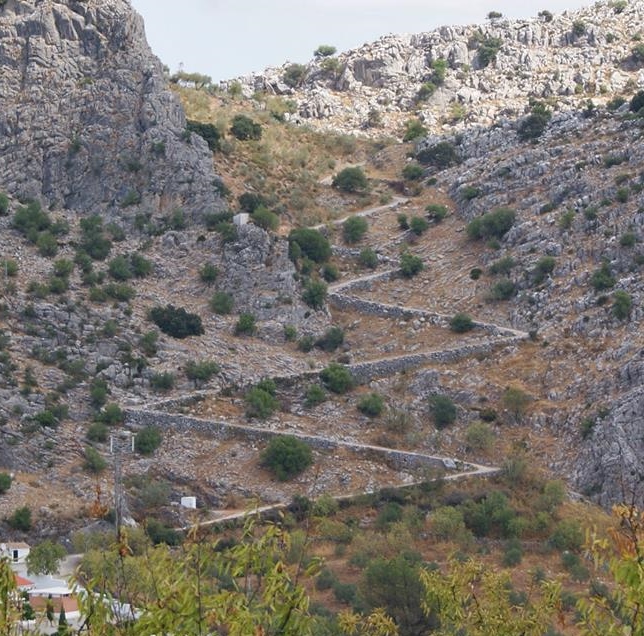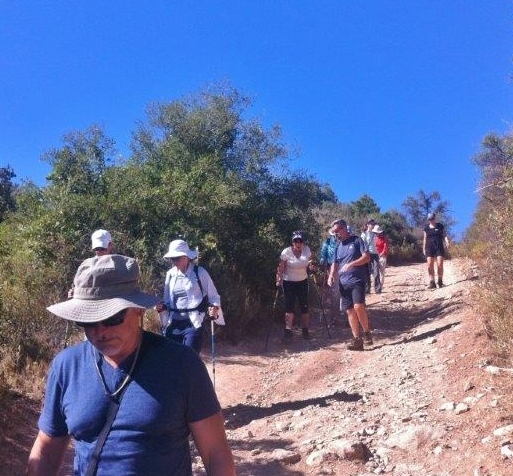 Along the way, we feasted on figs growing wild at the side of the path - perfectly ripe and a delicious seasonal treat. We then spotted walnuts, almonds, persimmon, pomegranates, grapes - enough to provoke one of the group to re-title this walk the "Culinary Tour".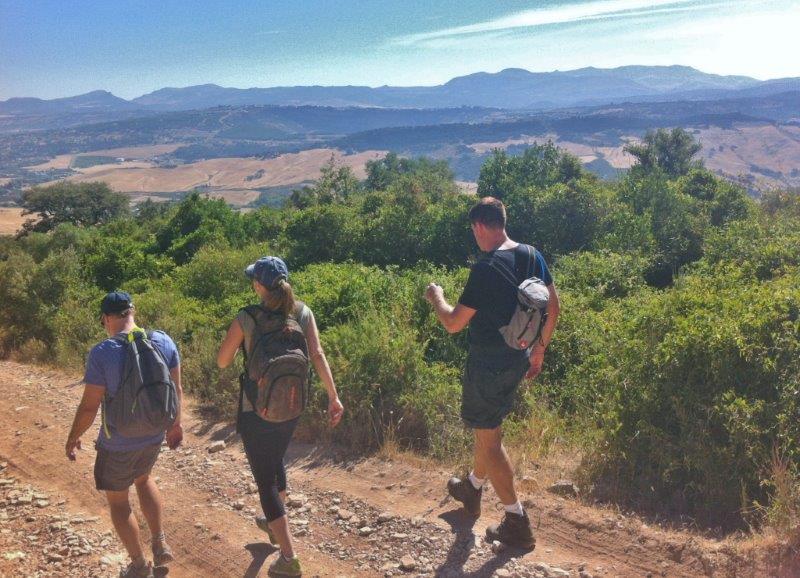 Following country lanes, we then climbed up over the ridge of hills which ring the valley below Ronda, giving a great sight of Ronda's spectacular cliffs.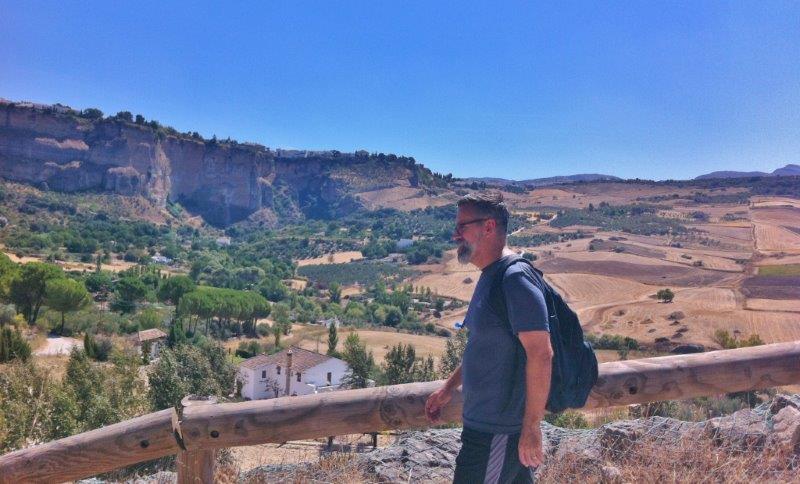 Then it was down into the valley where we caught glimpses of the Puente Nuevo bridge far above us before a final climb up towards the town itself.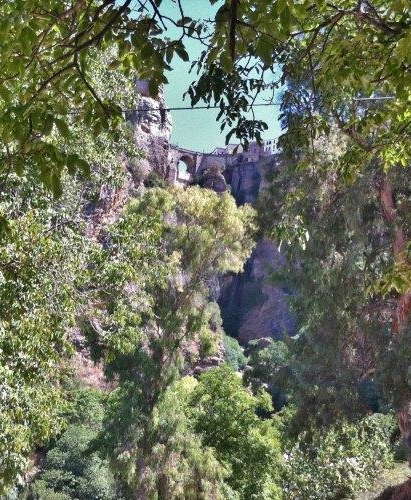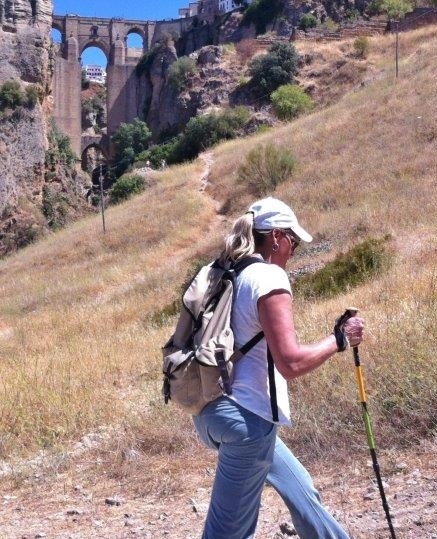 As the day got warmer, some of our group were certainly feeling the heat and the final climb into Ronda proved quite a challenge. But we took things at a slow pace and, with some sterling displays of determination, everyone made it to the endpoint at San Francisco plaza. After refreshments, many of the group returned to their accommodation for a welcome recuperative massage....unfortunately the guides don't get to enjoy one of those too!  Well done Josie and all the group!
Take a look at our photo gallery to see more of our Hike + Bike Montejaque to Ronda walk.  If you fancy doing this walk with us, it takes around 3 hours and runs throughout the year. It costs €35 per person, which includes your personal guide and minibus transfer from Ronda to the start point in Montejaque. The views are free!
Just contact us at info@hikeandbikeholidays.com to book your trip.
Heather Cooper, Hike + Bike    5/9/2014