Hiking in Ronda, Spain: Unforgettable Walking Adventures
Discover Walking Holidays in Andalucía, Spain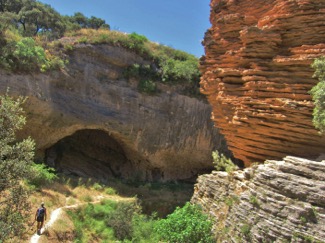 Experience the best of Andalucía's pristine mountain scenery and enchanting white villages with our walking holidays on trails less traveled.
You're in for an authentic hiking adventure through southern Spain's untouched landscapes.
From Ronda "City of Dreams" , our beloved base, you'll embark on tranquil paths  leading to neighboring white villages  and scenic spots all within an area of outstanding natural beauty. Our self-guided tours take you into the heart of Spanish village life, offering overnight stays in quaint locales while you explore the region.
Set your own pace and let the breathtaking vistas fuel your trek!
If you have any questions about our self-guided walking tours, please get in touch.
Guided Walking Holidays in Andalucía with Flexible Itineraries
We offer a flexible booking schedule for all our walking tours. Pick the best dates to suit you and add rest days if you wish. 
Click on the thumbnails below to read more about each of our Walking Tours in Spain:
Award Winning Tours & Service