Grazalema to Montejaque walk
Hiking in Grazalema Natural Park
One of our most popular guided day walks near Ronda is a 17km route between the two mountain villages of Grazalema and Montejaque.  It is a delightful exploration of the Grazalema Natural Park, where you will see a diverse range of landscapes and scenery without having to tackle anything too tricky. The mountain vistas throughout are stunning and the two pretty white villages at each end are perfect examples of Andalucia's traditional "pueblos blancos"- exactly what the guidebooks recommend you to see on a visit to Andalucia.
We classify this walk as Moderate level – it will take a good 4 hours, although longer in the hotter weather. For a walk so high in the mountains there isn't too much ascent (264m) and just one short, rocky climb up a stream bed in the early part of the walk. The rest of the route follows small tracks and pathways which meander through the quiet forests and pastures of the Grazalema Natural Park.
The first part of this walk takes us down out of Grazalema village via a cobbled mediaeval path into the fertile valley below.  As we head away from the village and into the heart of the Natural Park, don't forget to look back towards the village to enjoy the spectacular views of the surrounding limestone mountains, justly renowned for their drama and beauty.
On the second half of the route, a stream accompanies us for much of the way, providing valuable water for  the livestock grazing freely in the fields and woodland which we pass through, so we usually spot some Iberian pigs, cattle, sheep and goats along the way. The stream is home to many frogs and also helps to sustain the  large forested areas. The forest is a mix of mainly holm oaks and cork oaks, the latter of which are still "farmed" in this area. The bark of the trees is harvested evey 8-9 years, with much of it going to provide corks for bottles of wine produced in the local vineyards of the Serania de Ronda.
We finish in the village of Montejaque where we can pop into the old laundry and then stop for some well- earned refreshments in the village square before returning to Ronda in our minibus. A great day out for anyone who enjoys beautiful countryside, stunning views and the freshest mountain air.
Take a look at a selection of photos of this walk below. At the bottom of the page you will find a link to our route information sheet, with route profile and stats and information on how to book this day trip.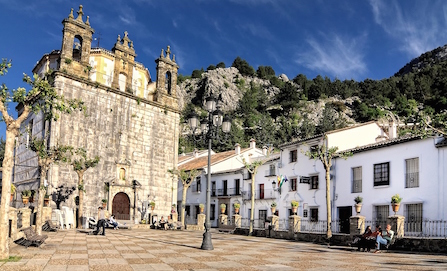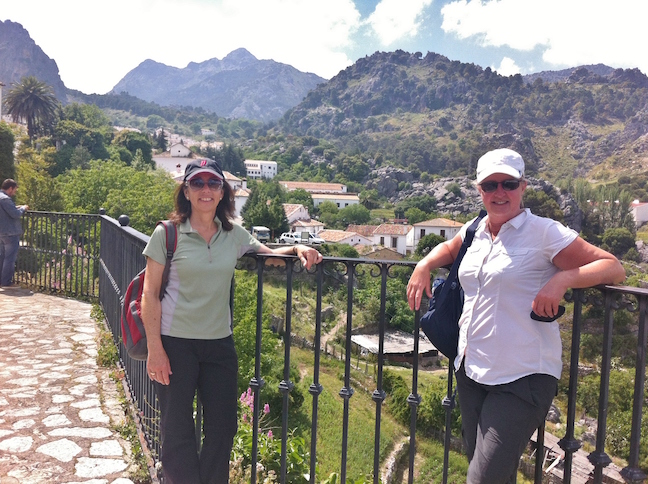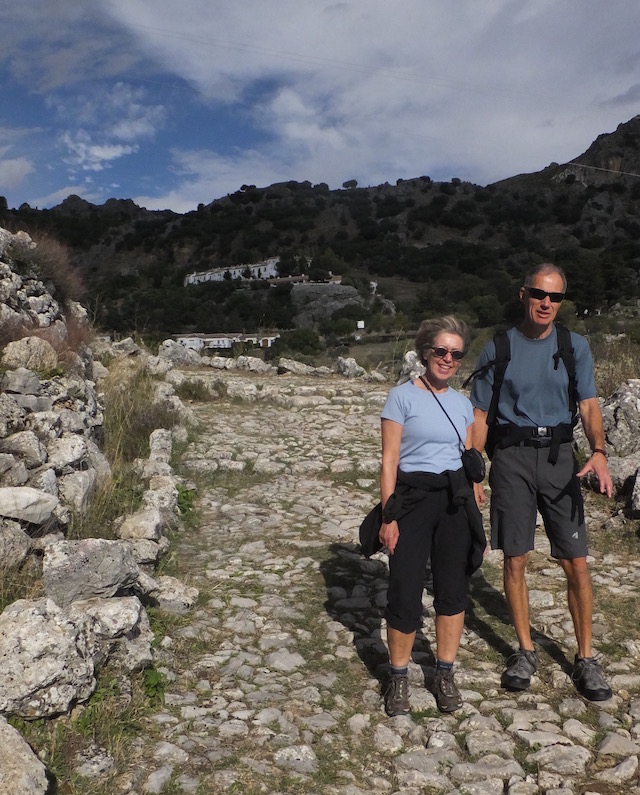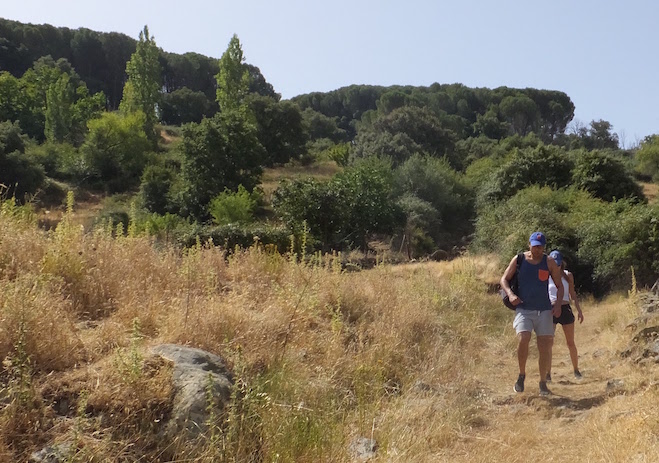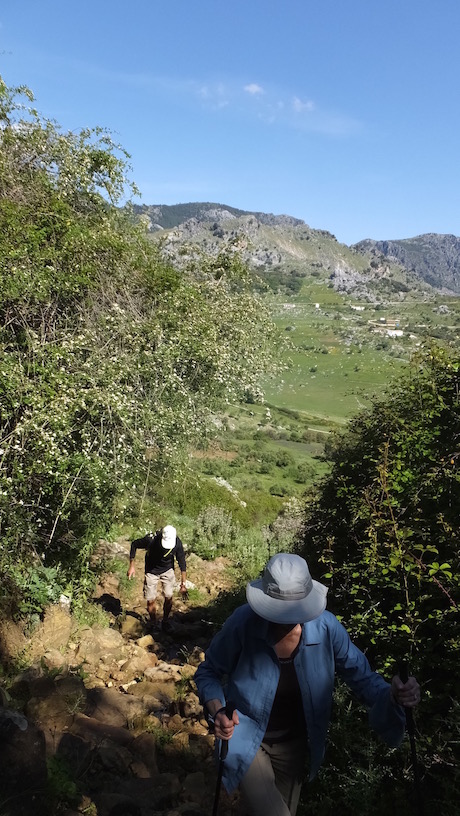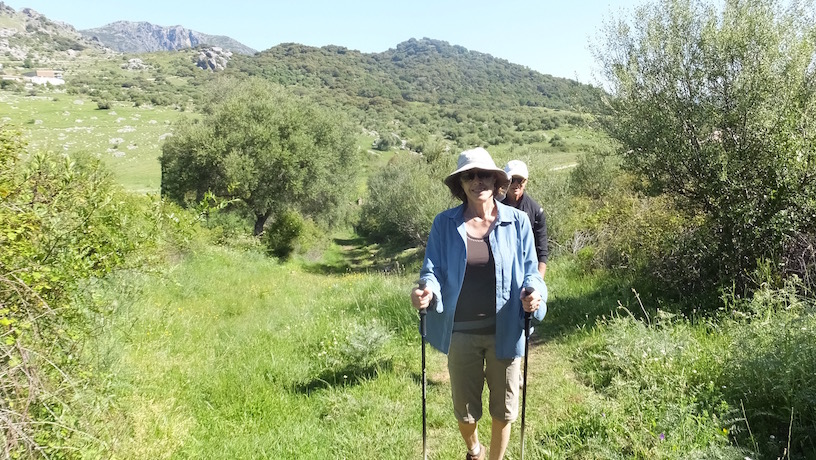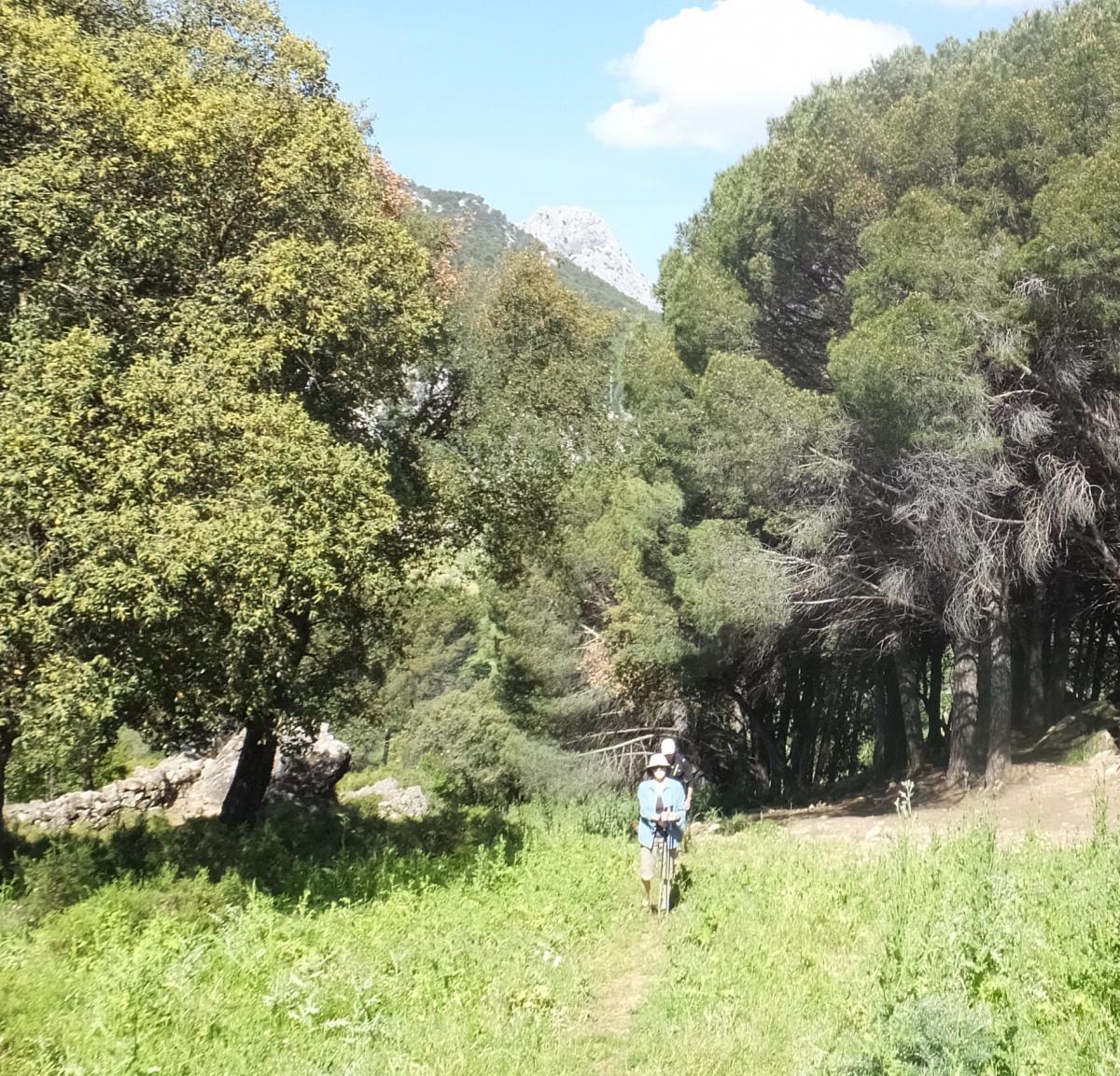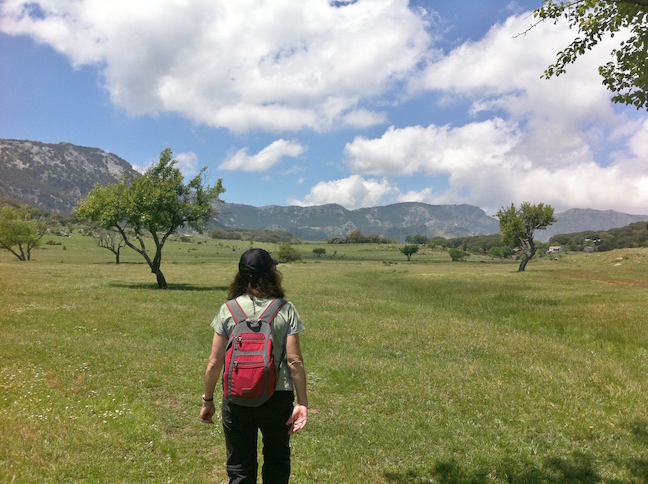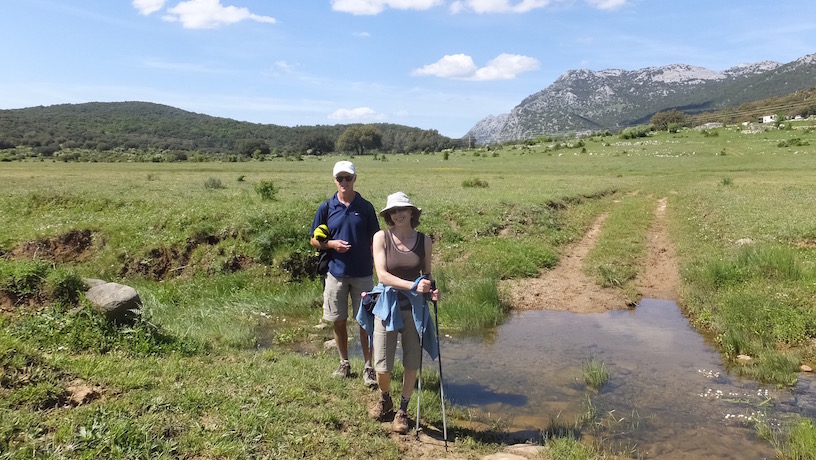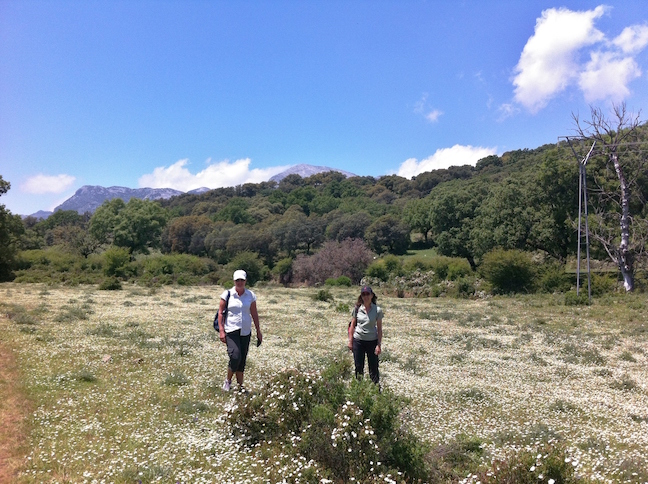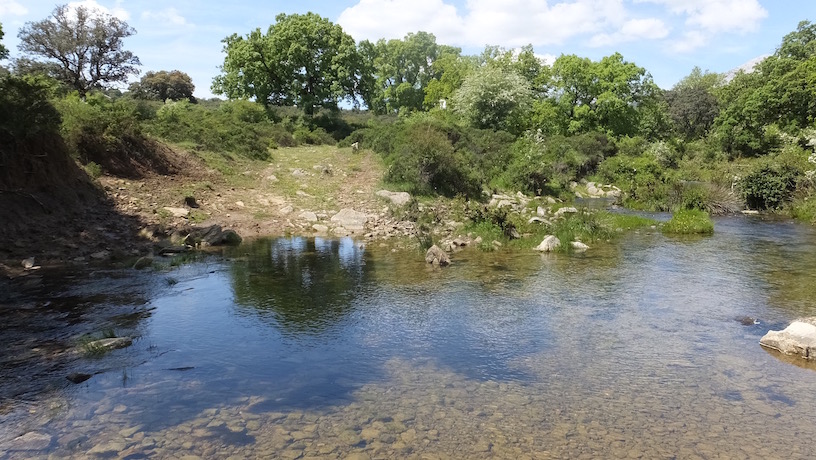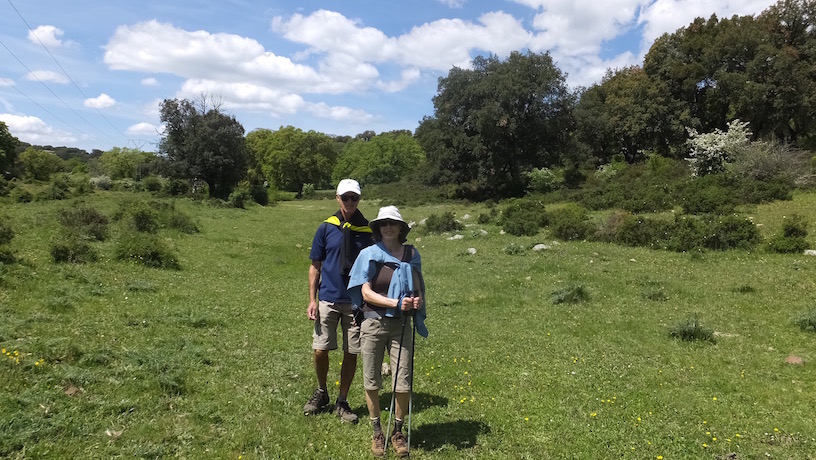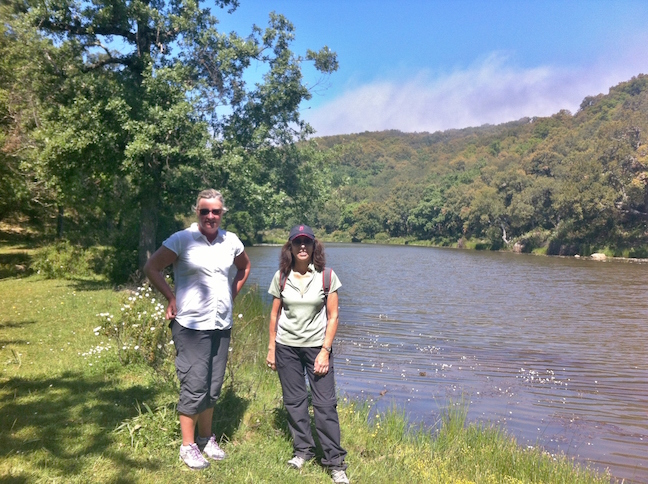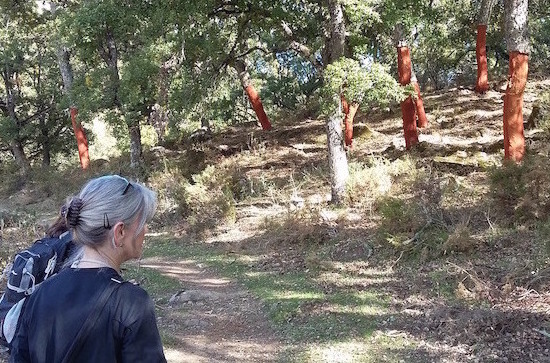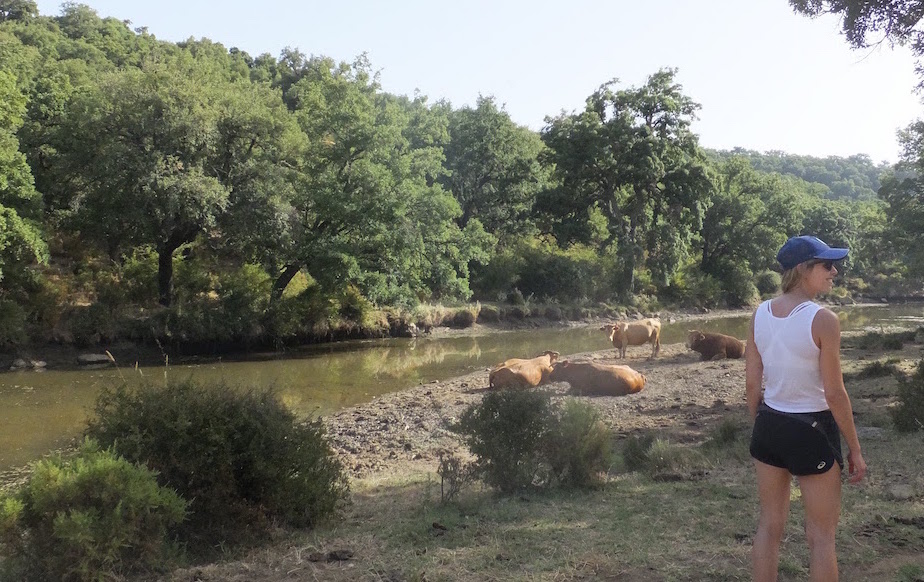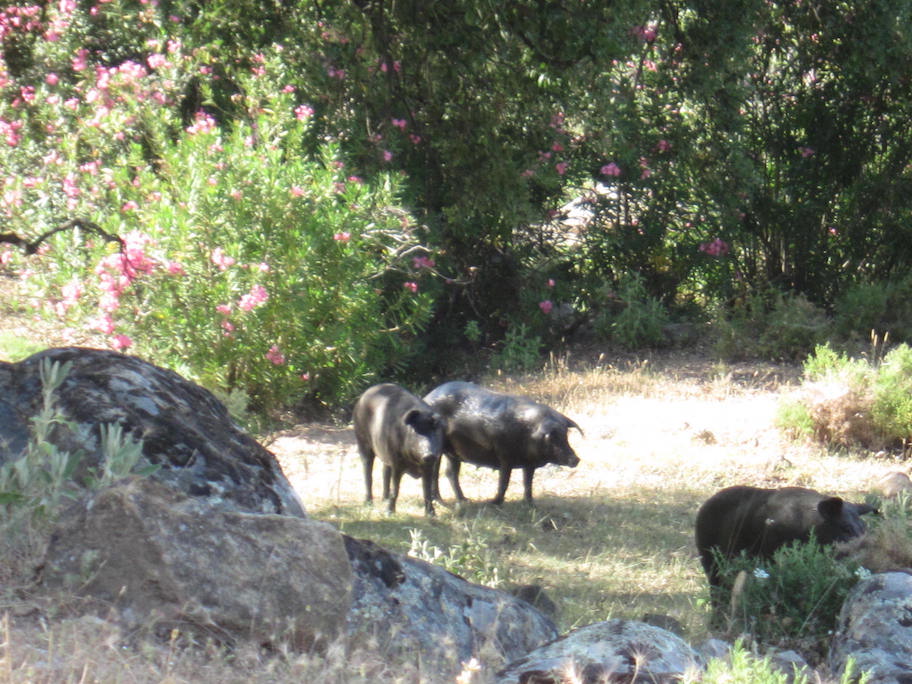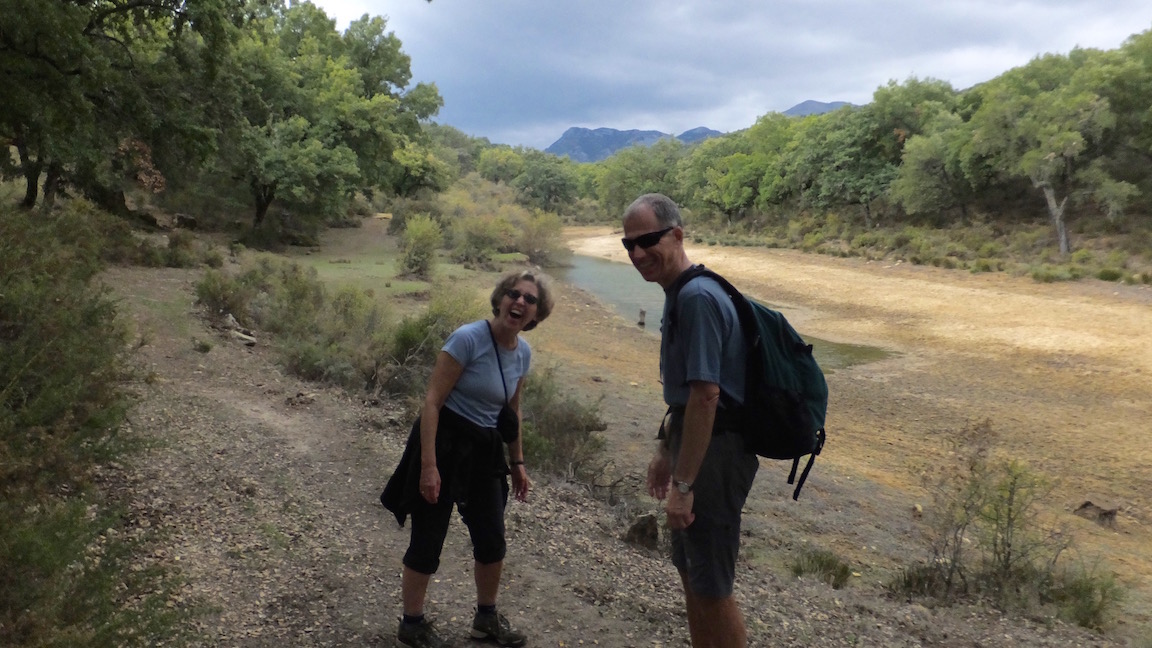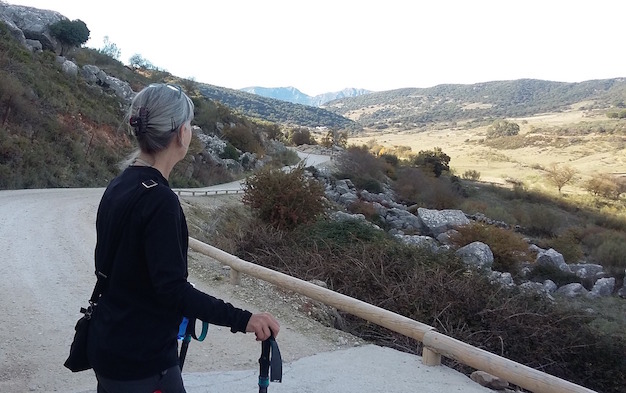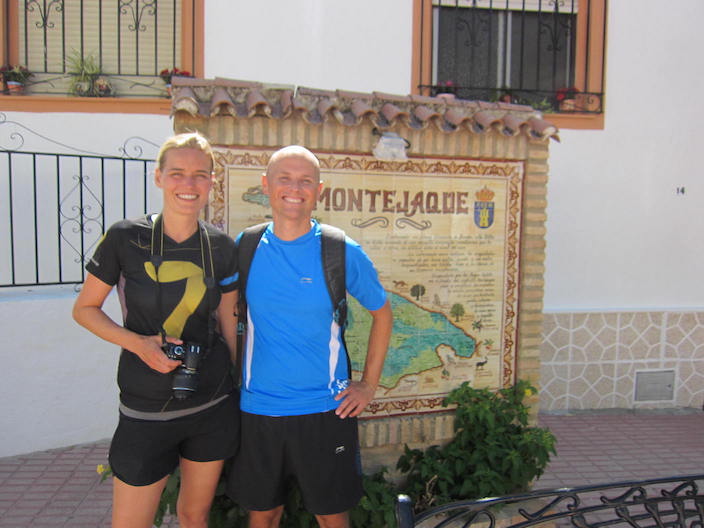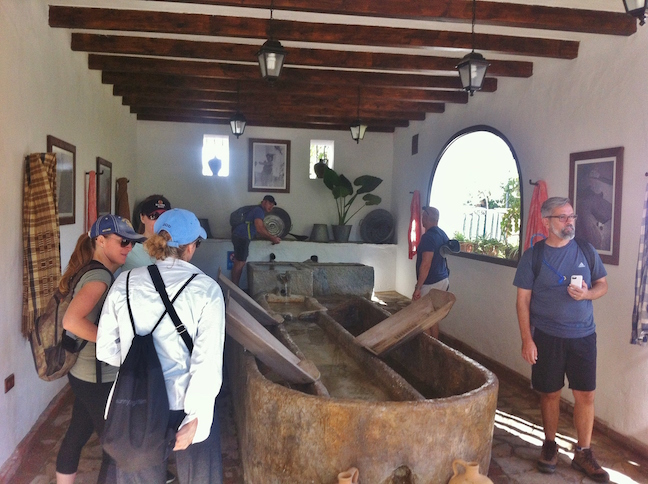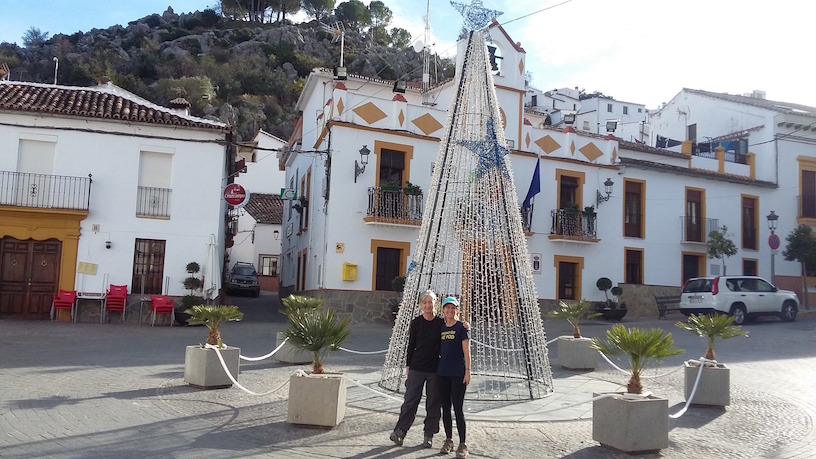 Read our Route Profile here – Grazalema to Montejaque hike day trip itinerary. This guided walk is available to book throughout the year for a minimum of 2 people – contact us here if you would like to enquire about booking this trip.
Heather Cooper, Hike + Bike the Sierras   21/11/2017