Ronda to Seville Cycling Tour
Cycle Tour Andalucia : Ronda to Seville
Have you ever dreamed of cycling slowly through Spain's glorious countryside, enjoying lunchtime tapas in the sunshine and spending nights in picturesque white villages, before finishing in one of Spain's most beautiful and celebrated cities? If so, this cycling tour in Andalucia from Ronda to Seville will be perfect for you.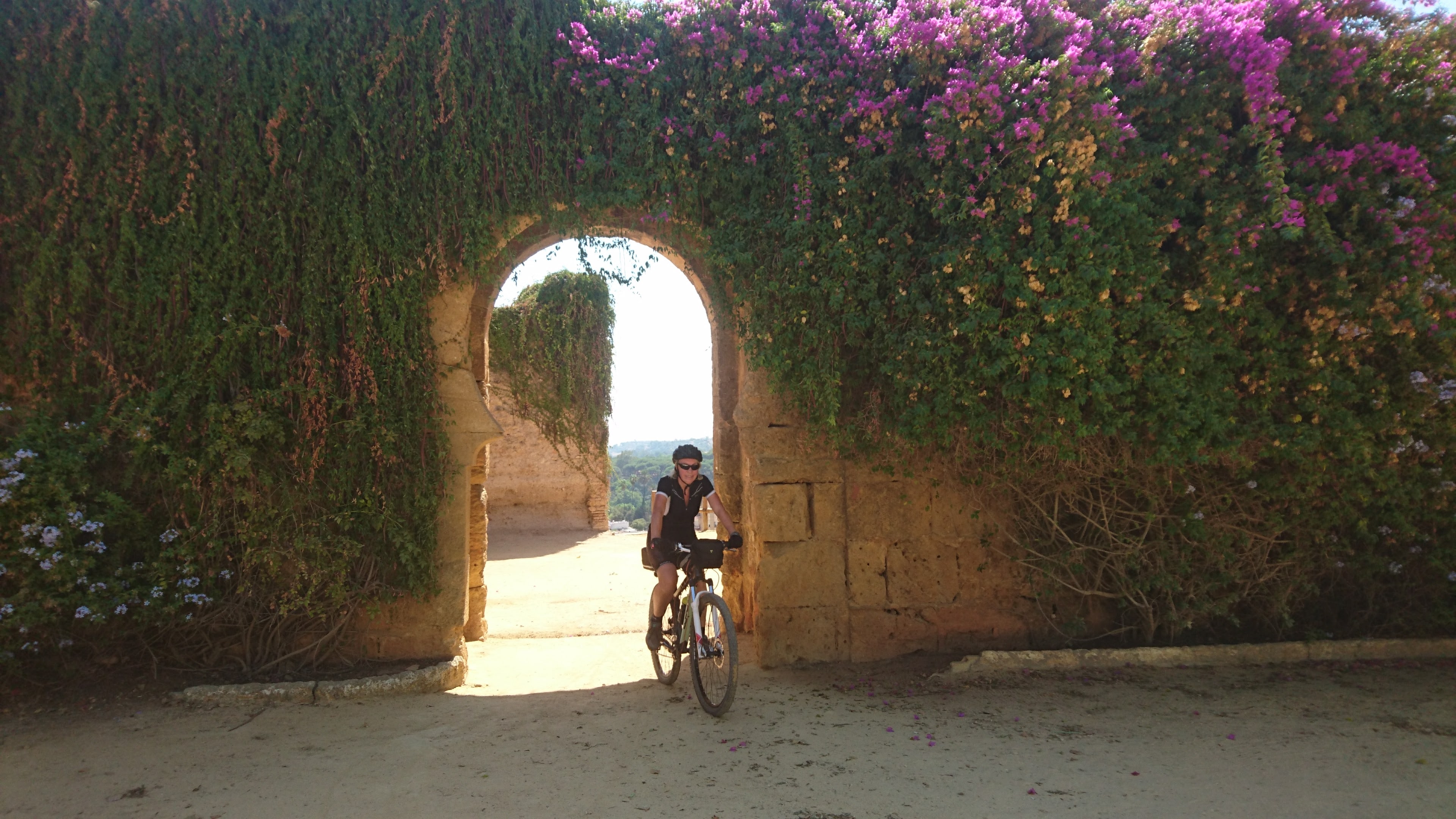 Tour Summary
This wonderful 7-night, self-guided cycle tour travels through the heart of Andalucia, beginning in the mountain town of Ronda and finishing in the magnificent city of Seville. Once in Seville, there is an optional short bike ride to the site of the Roman ruins of Italica on the outskirts of the town and another full day for sightseeing – this can be extended on request. The cycling is moderate to easy, starting with more hilly terrain in the area close to Ronda and then things become easier and flatter as the route gets closer to Seville.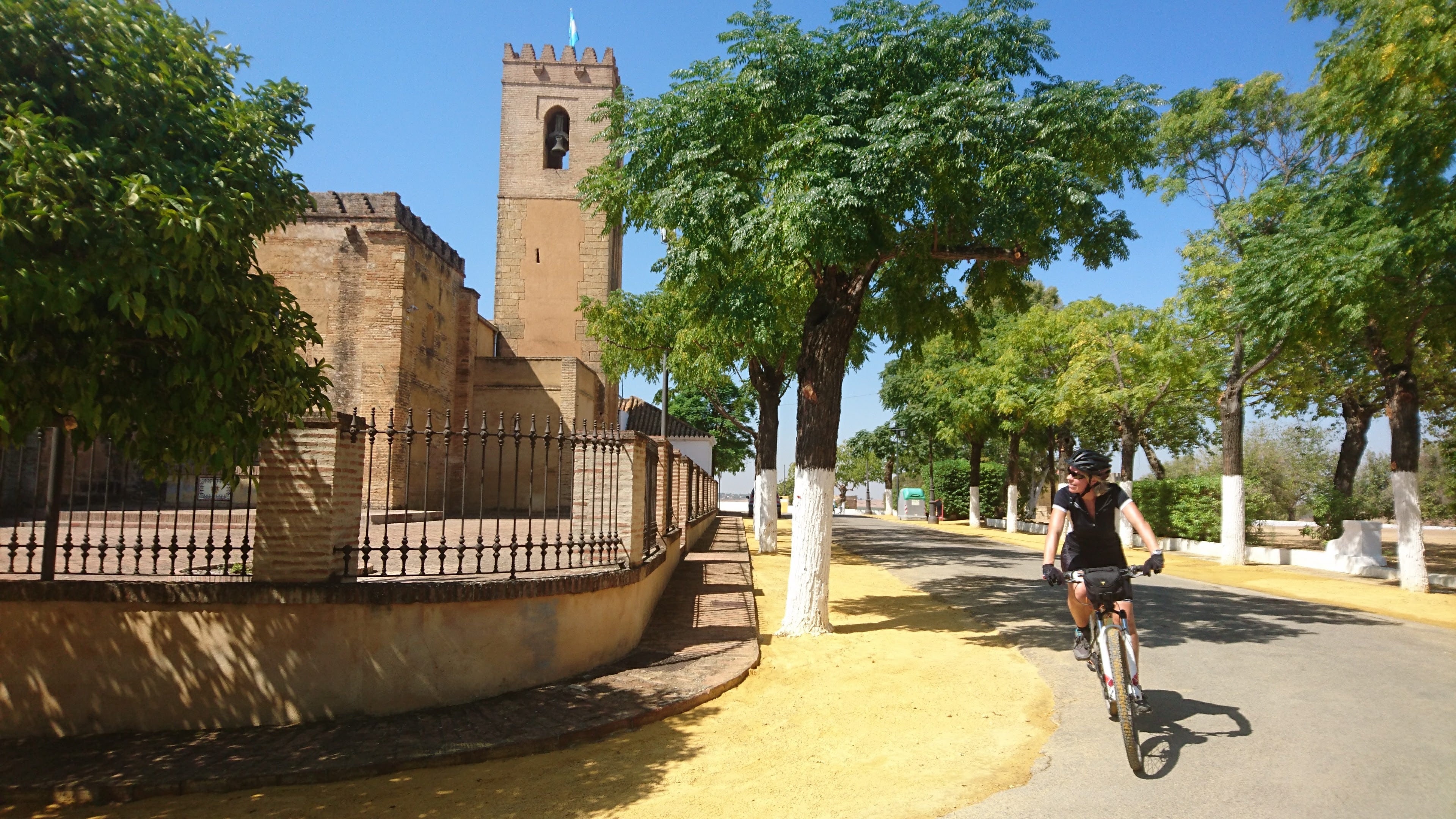 The route for this special cycle tour in Andalucia uses a mixture of quiet roads and tracks – the idea is to keep you off the main roads as much as possible, although drivers in this region are generally very considerate to cyclists anyway. When you arrive in Seville there is a fantastic network of cycle lanes which guide riders simply and safely from the outskirts directly to the cathedral in the centre of the city.
Along the way you will ride through interesting white villages and two hilltop towns with impressive castles and churches. You will enjoy rural countryside, olive groves and fields of wheat and sunflowers. You will cycle through the tunnels of a disused railway line, follow a section of an ancient Camino de Santiago and visit the remains of a 14th-century castle.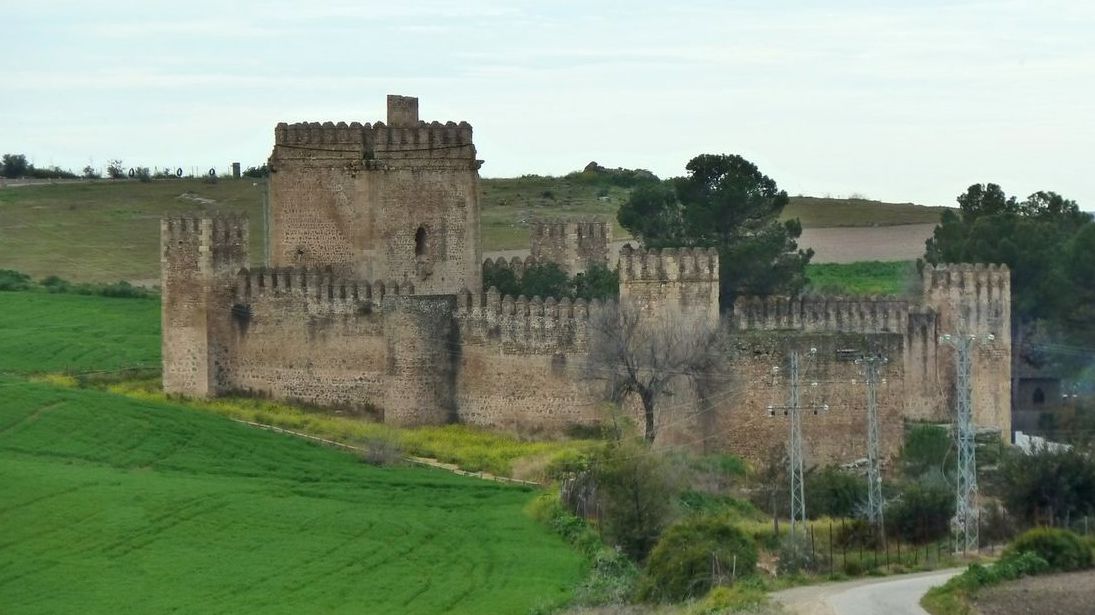 Every day is filled with the history and culture of Andalucía's most beautiful landscapes.
Who Should Do This Cycle Tour in Andalucia?
Anyone who enjoys the slow pace of cycling as the best way to experience the nature and culture of a country.
This tour is designed for leisure cyclists; if you are reasonably fit and healthy and happy to be out on a bike for 5-6 hours a day, then you will be able to manage this route. If you are still uncertain, e-bikes are available to reduce any fears about hill climbing or stamina. 
Each day's riding distance varies depending on the number of hills but it will always be easily do-able in the day, allowing plenty of time for photo and refreshment stops along the way.
Navigation
Map-reading is not a skill that everyone possesses but there are no worries about that on this tour; you will be provided with a simple Garmin GPS device with each day's route pre-loaded on to it. Turn on each morning and just follow the dotted line. For cyclists who enjoy a good map, you will also be given a bespoke map which shows your route, alternative route options, sights and other notable points.
Bikes and Luggage
This tour can be done using our 29" wheel hybrid bikes or on pedal-assist electric bikes. We also provide helmets, water bottles and tool kit.
Your main luggage is transferred between overnight accommodation each day, so this cycling tour does not require you to struggle with the additional weight of panniers. We recommend travelling light each day and provide rear seat-post carry bags or handlebar bags which are more than sufficient to carry your valuables and a few other items, such as sunscreen, camera and some snacks. Remember that cafes and bars along the route are a nice way to refuel and enjoy local specialities during each day's ride.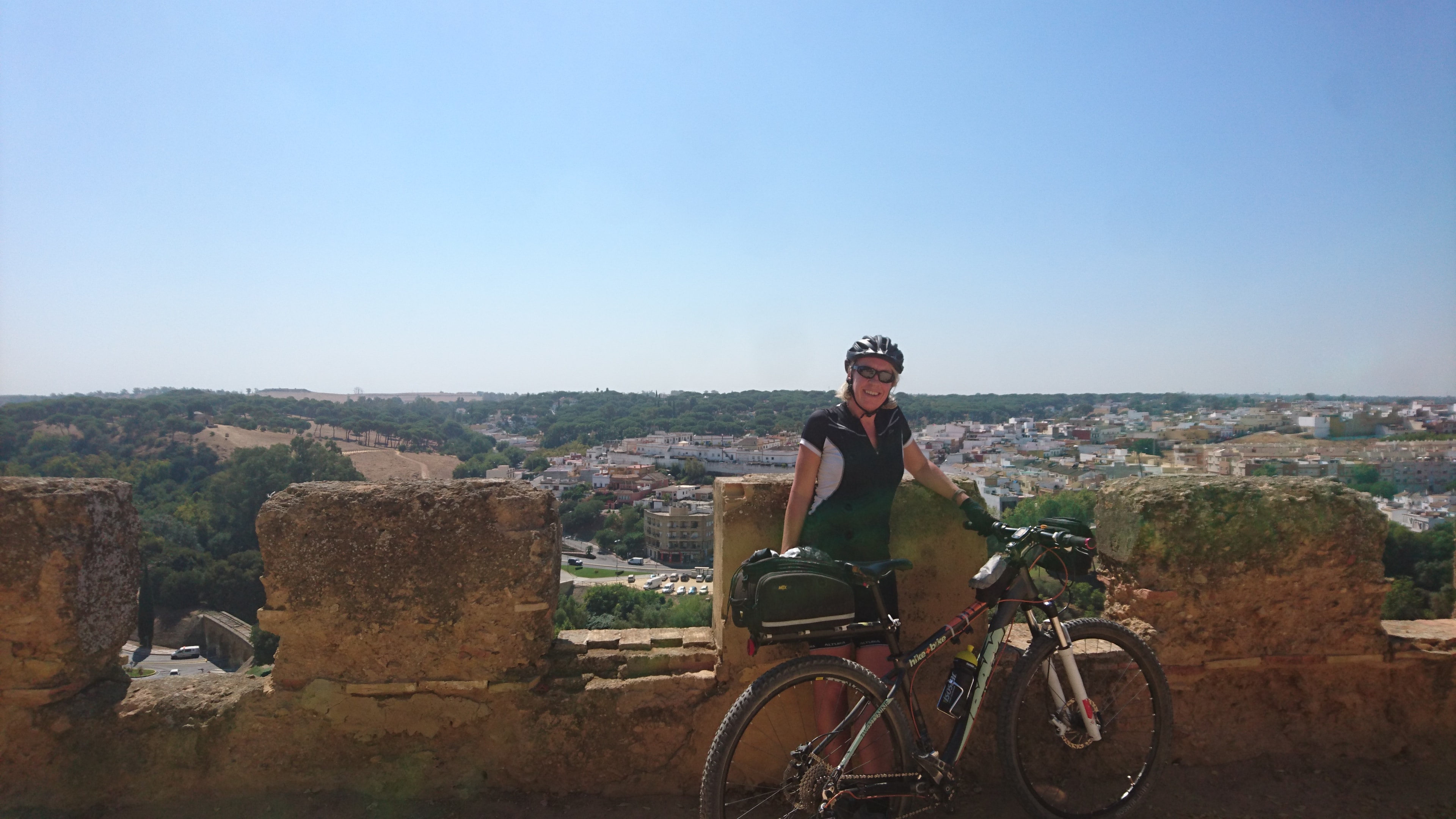 Accommodation
We have selected our favourite accommodation along the route so that you can relax at the end of each day's cycling in pleasant surroundings with warm and welcoming hosts. All accommodation is en-suite, in a mix of small hotels and guesthouse. In Seville, you will stay close to the main sights of the city centre, in either a quality hotel or self-catering apartment, the latter of which gives great flexibility for the three-night city stay.  
Seville
Seville is a wonderful city, with loads to see and do – rich architecture, historic buildings and modern culture, not to mention a superb range of tapas bars and restaurants which offer everything from the traditional to the contemporary and stylish.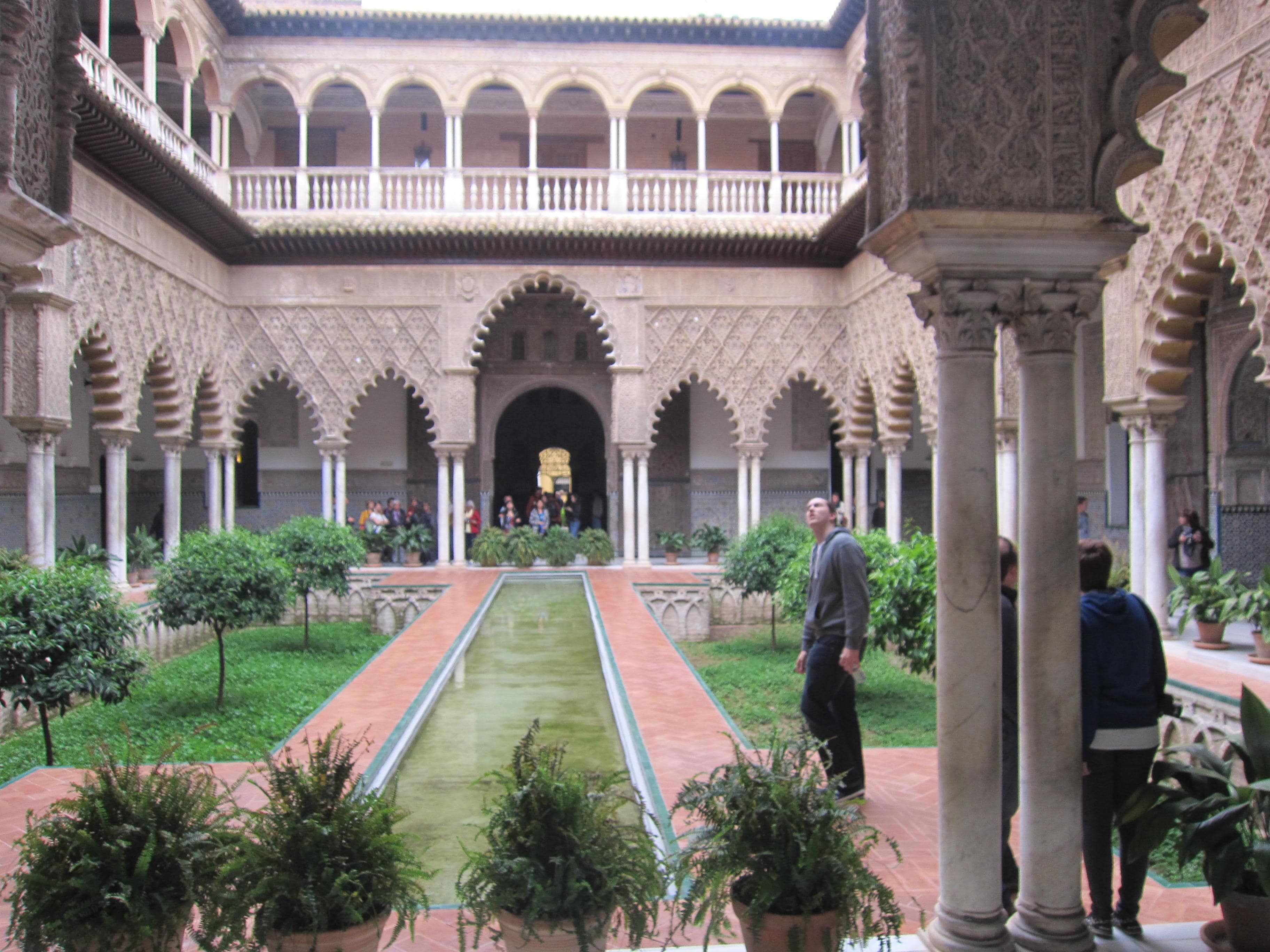 The Roman ruins of Italica are just a short, easy bike ride away and well worth a visit. There you can wander freely around well-preserved public building, streets and private villas, along with the stunning oval amphitheatre – for fans of TV's Game of Thrones, this featured as the dragon-pit in dramatic scenes in the final seasons.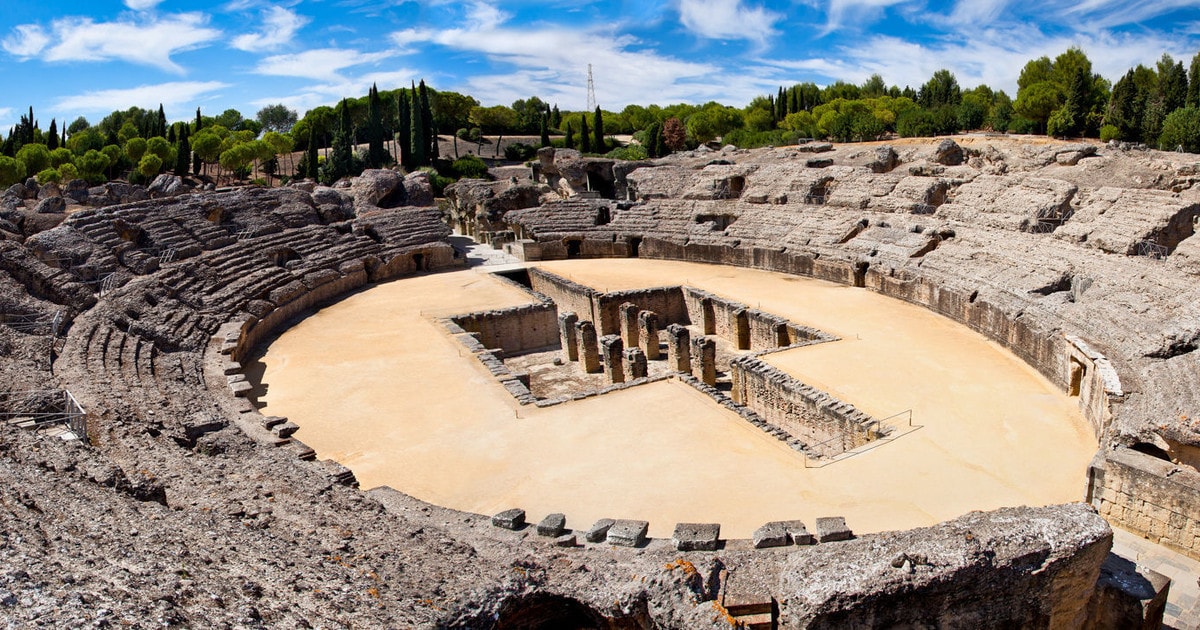 In the city centre itself are the Cathedral and Giralda Tower, the Moorish Palace (Real Alcazar) and the Plaza de España, a beautiful arc of stunning buildings with a fountain in the centre. There are museums and galleries aplenty, together with shopping and entertainment. Don't forget that Seville is one of the best places to see authentic flamenco dancing, with small and characterful venues dotted throughout the city.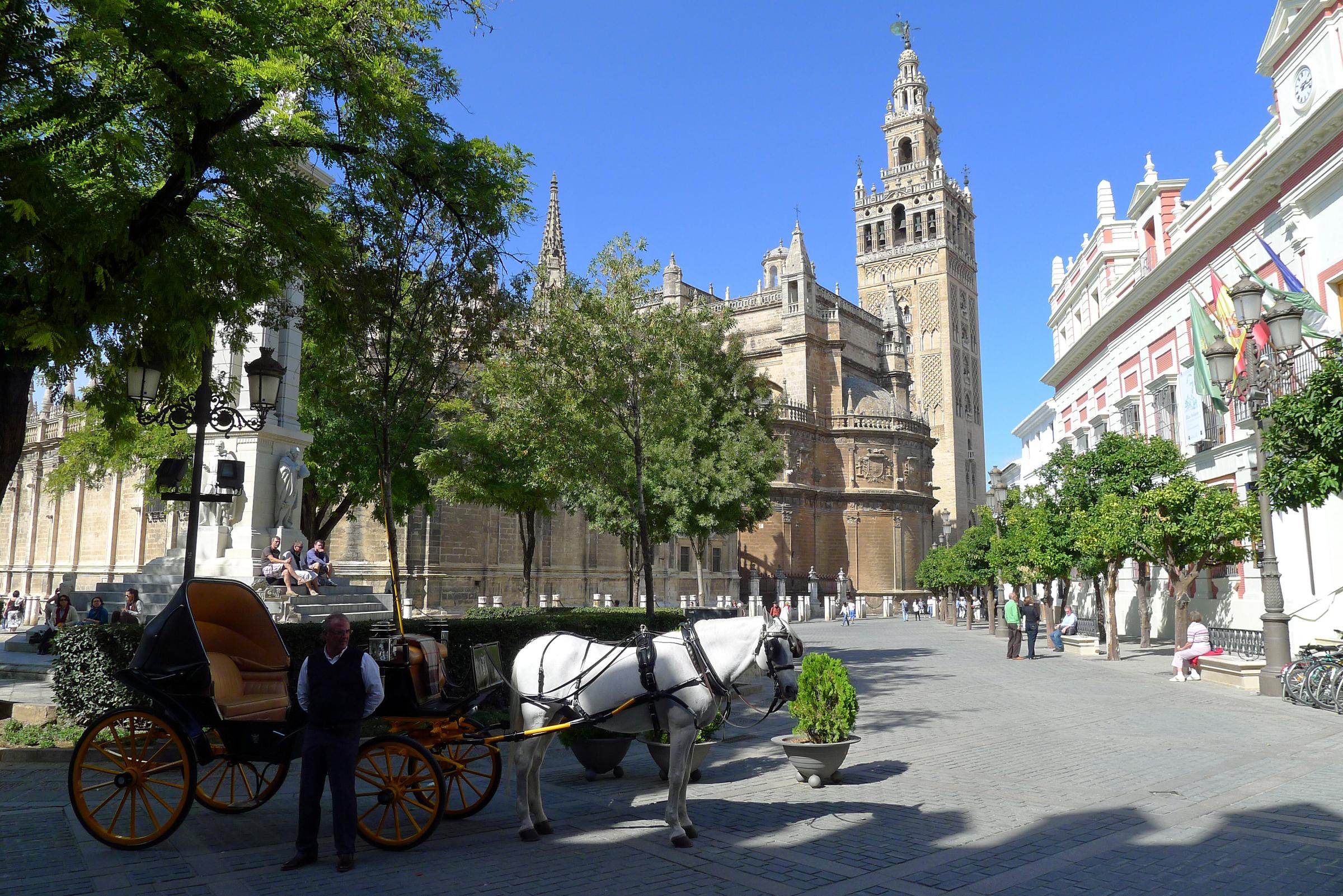 You could spend a week in Seville and still not exhaust its charms, so it is sure to provide a wonderful finish to your cycling tour.
When Can You Do This Cycle Tour Andalucia?
This tour is available throughout the year, at any date to suit you (subject to availability of hotels). We recommend avoiding July and August, as Seville gets particularly hot then. Easter is an extremely busy time in Seville, as it is a popular destination for both Spanish and foreign visitors wanting to watch the Easter processions. If you are interested in this, they are stunning to see but if not, you are better to visit when the city is quieter and movement is not restricted by all the Easter events.
Click here to read more details about our Ronda to Sevilla Cycling Tour or Contact Us to request dates or ask any specific questions about this tour.
Or click here to find out more about our extensive range of cycling tours and our centre-based cycling holidays.
Heather Cooper, Hike + Bike    7/6/2020