Easy Bike Ride to Setenil
Family Bike Ride from Ronda to Setenil
Spain Family Biking Adventure
If you're looking for a great family day out near Ronda, why not do a family bike ride like this one which we did from Ronda to Setenil de las Bodegas with Kristian, Malene and their children from Denmark.
Thanks for your positive review on TripAdvisor: 
"Super bike ride!"  *****  Famiy of 4 - 2 kids, 10 and 12 had a super bike ride together with Hike + BIke.  Good guide  Good bikes  Good nature  Good everything  Strongly recommend to all to contact Wayne & Heather - and plan a bike tour asap"
Mum and Dad are both keen cyclists so were keen to find a ride that was good for all the family - easy enough for them all to enjoy but also including a few more tricky sections to build their childrens' cycling ability.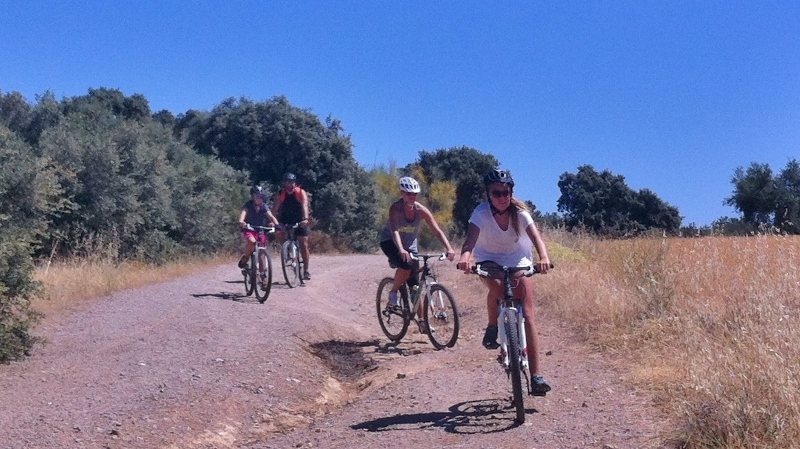 Their son is only 10 years old and recently came back from a bad footballing injury but he was keen to push himself on what is a long ride for such a young lad. He is confident on a bike - demonstrated by him immediately wanting a full size adult bike and not our kids' bike, and was soon practicing his skills, standing up on the downhills like a pro.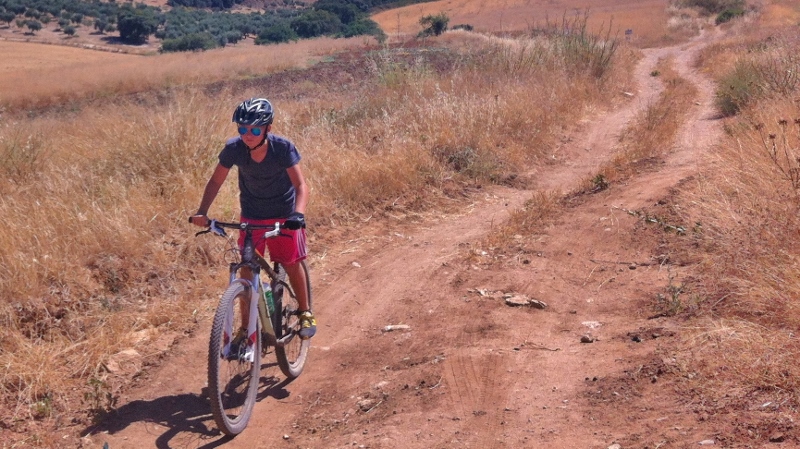 Like any "almost teenage" girl, his 12 year old sister wasn't initially enthusiastic at the thought of leaving the swimming pool for a hot bike ride but she was soon racing along ahead of the family with a big smile on her face.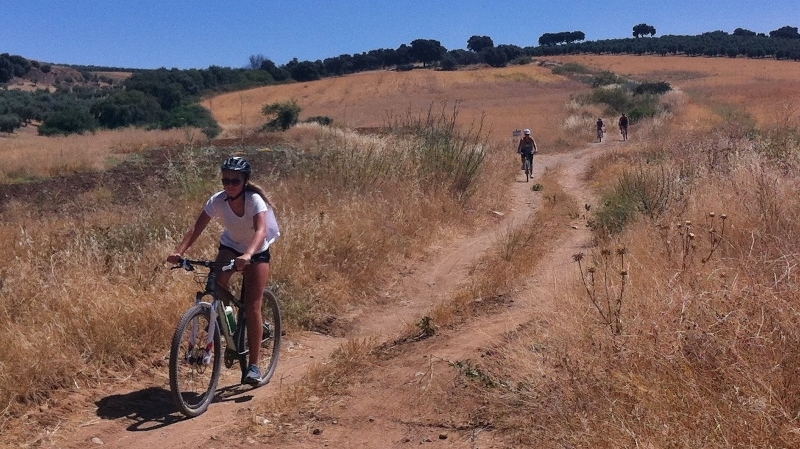 They rode cross country along a total of nearly 30km of wide tracks and trails.....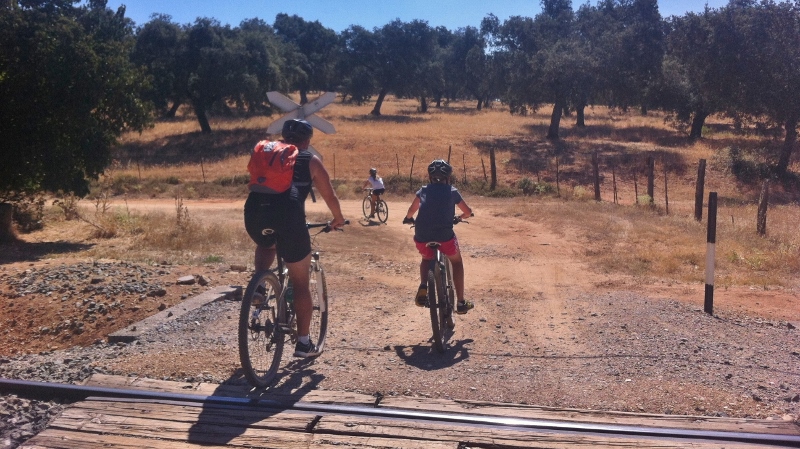 Before arriving in the village of Setenil de las Bodegas, where buildings have been carved out of the limestone cliffs and are still in use today as houses bars and cafes.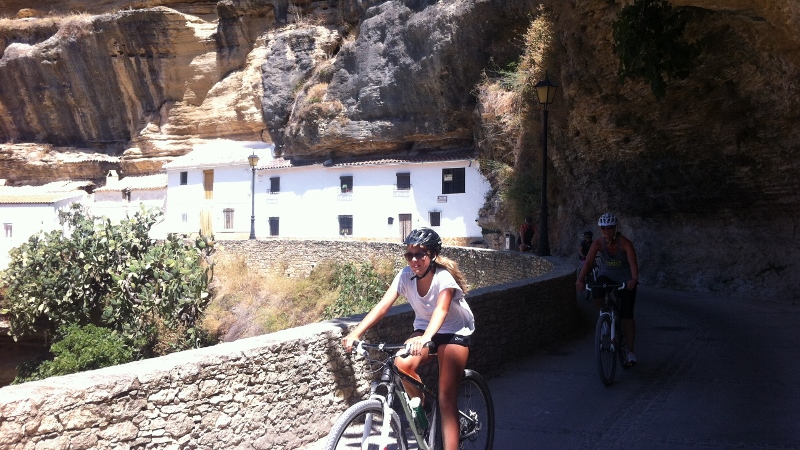 Spain family biking adventure
We really enjoyed taking the Terps out on this great family bike ride. 
Read the day trip itinerary for our Ronda to Setenil mtb day trip or see other great family biking adventure trips here.
Contact us to fix a date for any of our day tours.
Heather Cooper, Hike + Bike    25/7/2014