Biking and hiking in Slovenia - Guest post
Biking and hiking in Slovenia
What is really great about travelling through a country is that the landscape changes in front of you as you go - and the more diverse the landscape, the more interesting the journey. Slovenia is known as one of the most diverse countries in the world and also as a hiking and biking paradise. Crystal clear rivers, endless forests, high mountains, mediteraeean plains and rich history everywhere - everything so close. No matter if you stay for a day, a week or for a month - you can always do something different if you wish to spend your holidays in Slovenia. And what do Slovenians love to do the most? Hiking and biking!
Hiking in Slovenia
It is no secret that most of the hiking in Slovenia is going on in the western part where the Julian Alps are - this circular mountain range is surrounded by Alpine valleys on all sides and can be reached from any direction. Hike for a day or two and you can cross it and come back to civilization on the other side. The southern part of Julian Alps is lower and easier accessible, having some very nice and scenic walks up to 2000m high. The more north we go, the higher the mountains get and more technical ascents are. Luckily, some of the alpine valleys go straight to center of the highest alps - Vrata and Krma valleys are some of the most scenic in Slovenia and provide an amazing view of Slovenian highest mountain Triglav as well as serve as starting point for most of the climbs. But you don't have to be an experienced mountaineer to enjoy Slovenia's alpine environment - Every one of the alpine valleys offers an amazing half-day hike full of nature, beautiful rivers, waterfalls and pastures and there are so many of them to fill a whole week of hiking.
A good reputation goes a long way and the Julian Alps get more and more visitors every year - if you wish to enjoy more peace and quiet you will have to find some tours that are a bit off the beaten path. There are an enormous number of routes where you will meet more Ibex than people and where you will have to watch carefully to follow the path - if there even is one. The less visited mountains of Julian Alps offer a pristine experience of nature and hiking best enjoyed by experienced hikers or with a local guide who knows those places very well. A nice mix of easy to follow routes and less visited mountains can be, however, found in other two mountain ranges of the country - Karawanks and Kamnik-Savinja Alps.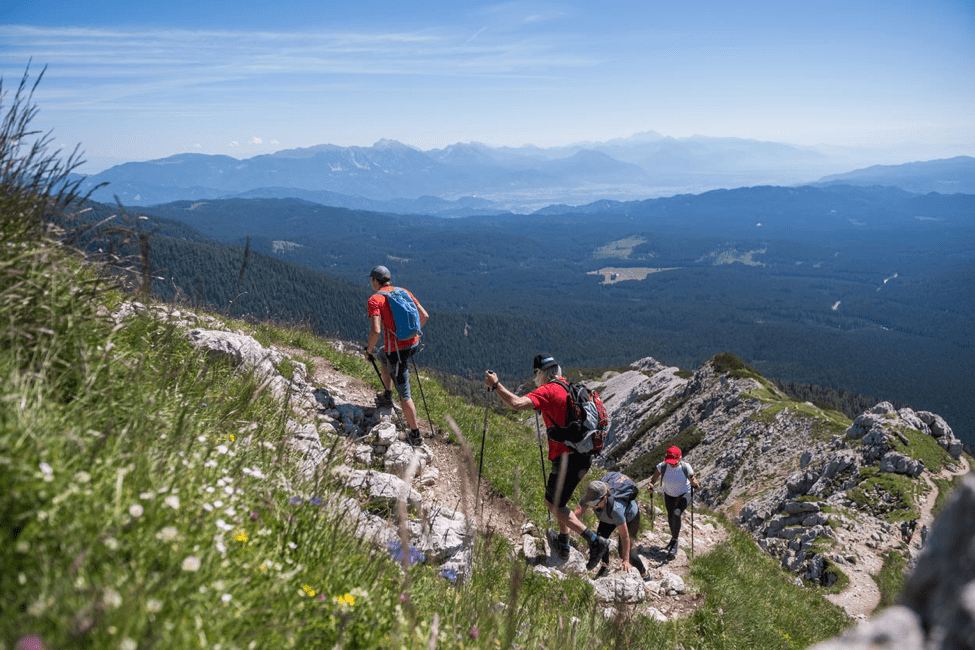 Biking in Slovenia
Fancy a quicker get around Slovenia? Hop on your two-wheeled friend and explore Slovenia from a cyclist's perspective. Road cyclists or MTB lovers will find numerous options for day tours or trans-Alps or even trans-Slovenia tours - some marked but most not. Almost every busy road has a traffic-free alternative and there are also great gravel roads that connect most of the country. If you travel with your bike across Slovenia you can experience it's diversity to the fullest - you will be just quick enough to bike in a different environment, climate even, every day while being just slow enough to experience landscape to the fullest. Where on Earth can you bike through alpine valleys one day and reach the sea in a few days?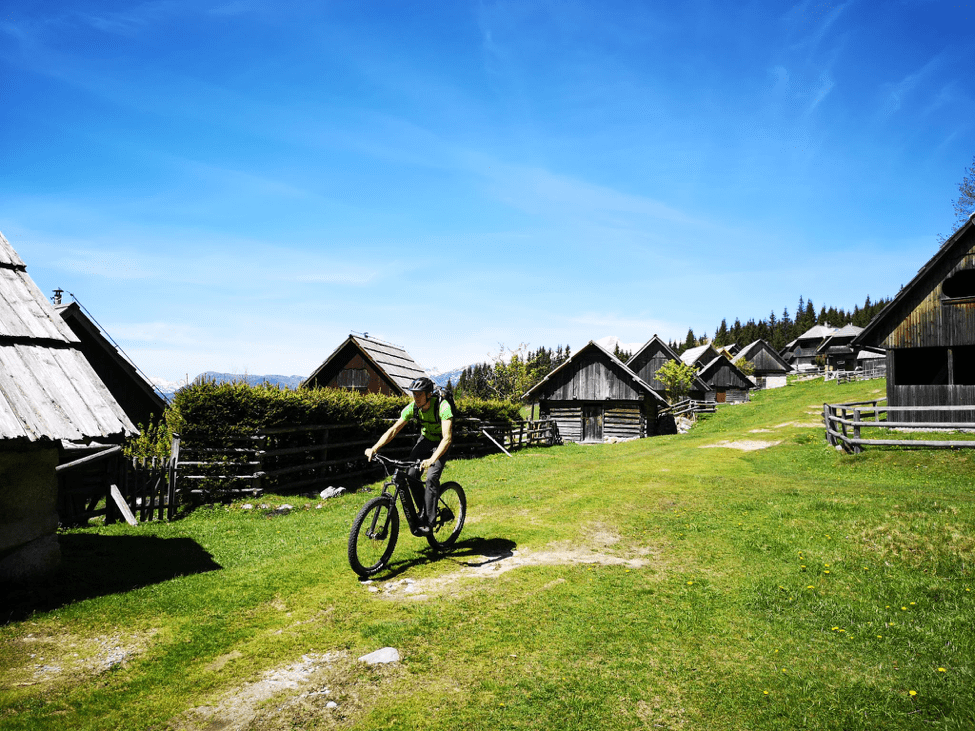 When to go?
As diverse as the landscape in Slovenia is, it is no different when it comes to seasons. The summer season goes from mid-May and until around mid-September. It is the best time to visit alpine environments and take advantage of warm glacier lakes and higher mountains without snow.More peaceful and arguably more beautiful is autumn - September and October especially. The highest peaks can get white already while the temperature in the valleys is nice and perfect for hiking and cycling. When it gets chillier there is always a possible escape to the south, where warm mediterranean climate prevails and keeps you happy in a t-shirt in the sun most of the year. Winters are mild in most of Slovenia except in the alpine world, where depending on the season can get a lot of snow and a winter fairytale where most hikers prefer skis or snowshoes underfoot. 
Guest Post from Slovenia Activities - 26/7/21