Your Next MTB Holiday
6 Reasons to Choose Andalucía for Mountain Bike Holidays in Spain
If you are a keen mountain biker looking for new ideas for your next mountain bike holiday, you can do no better than Andalucía, in southern Spain. Whilst summer holiday brochures conjure up images of sun, sea and sangria, this region offers so much more for mountain bikers and lovers of the outdoors.
1. Fantastic Variety of Landscapes
50% of Andalucía is mountain terrain, a third of the land area is over 600 metres above sea level and the whole southern border is coastline. In summary, this means huge variations in terrain and riding conditions across the region.
For the best variety of mountain biking from a single Andalucían base, we highly recommend the town of Ronda, situated inland in western Andalucía, and surrounded by great biking country.
To the south lies the Sierra de las Nieves (Spain's newest National Park) a remote, mountainous region which offers long tracks through the mountains and forests, and descents right down to the beaches of the Costa del Sol. There are amazing views throughout and some terrific stretches of downhill riding. After your ride, you can even take a dip in the Med. to cool off!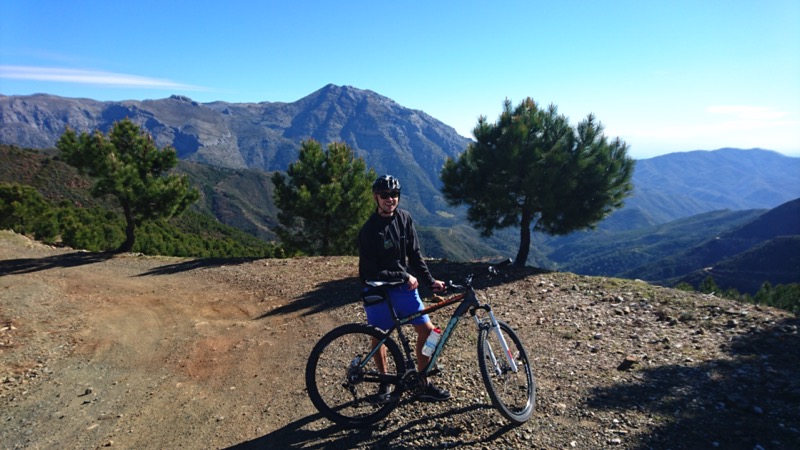 To the west of Ronda lies the Natural Park of Sierra de Grazalema, where weather and water erosion of the limestone ground has created extraordinary rock formations, deep river valleys and extensive cave systems. This is an area which is ripe for exploration, with open valleys, ancient forests of pine and oak and trickling streams that can turn quickly into fast flowing watercourses when winter rains flow down off the mountains. As you ride for miles through stunning, unspoiled landscapes, surrounded by dramatic, craggy mountains, you will soon feel like you have left the world behind and are on a great MTB adventure.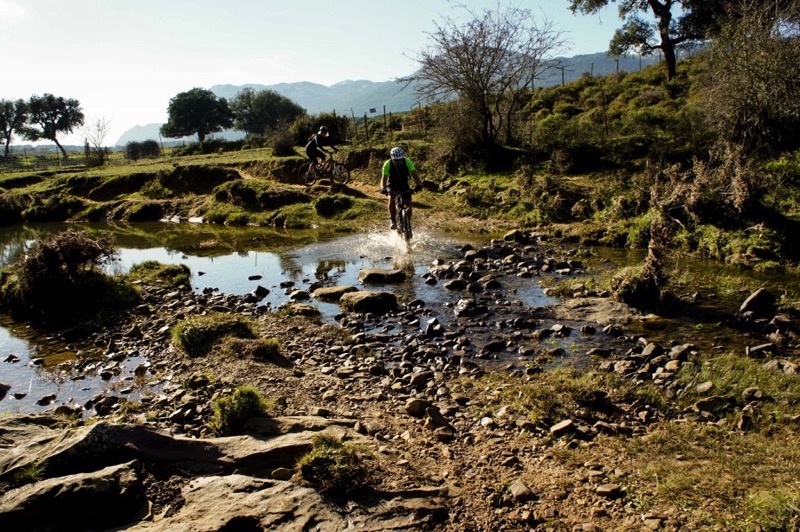 To the north is a region of rolling hills, where much of the land is cultivated for olives, wheat and vines (the Mediterranean triad) and there are miles of beautiful meadows and pastures, growing sunflowers, sugar beet and cotton. This area is also dotted with small white villages, perfect for mid-ride refreshments.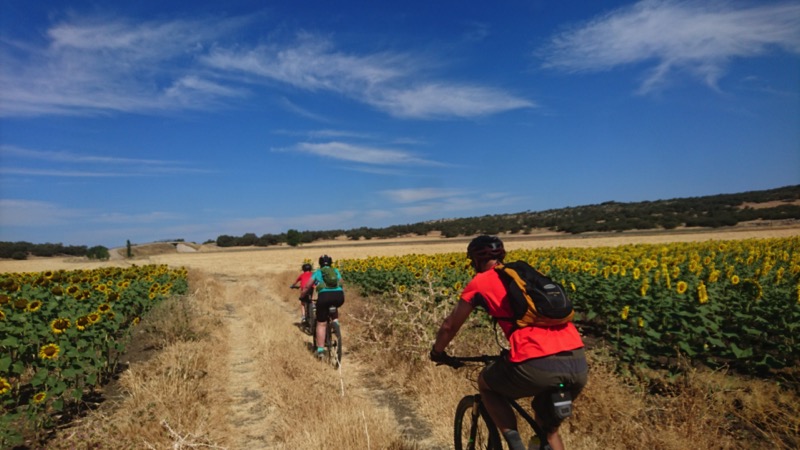 If you take a cross country ride to the east, you will find wide open spaces and forested hills on the way to El Chorro, an area of stunning blue lakes. The lakes are surrounded by towering limestone peaks, where mountain bikers rub shoulders with mountain climbers.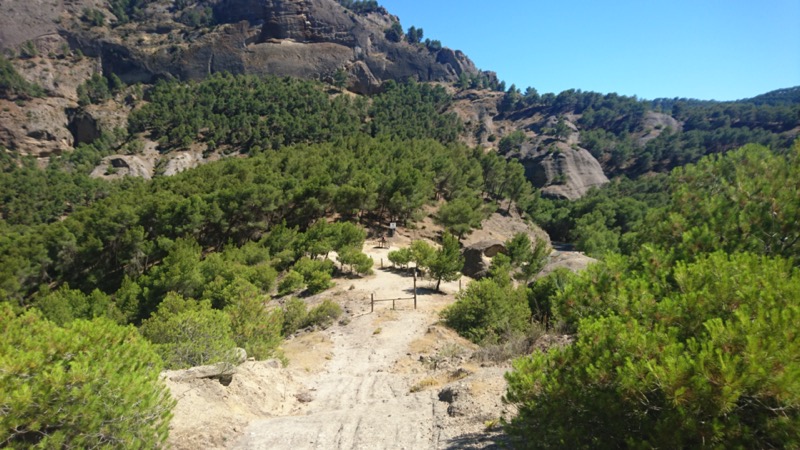 2. Expert Local Guides
Spain has some marked cycling and MTB routes but most of the best trails in Andalucía are hidden from view and unmarked on any maps. So if you plan to bike off-road, it's best to go out with a local guide who knows the area well or can use their expert local knowledge to provide high-quality self-guiding routes. At Hike and Bike the Sierras we arrange guided MTB day trips and holidays based in Ronda and self-guided MTB tours. All our holidays and tours are developed and managed by locally-based guides who have a real love and connection with the region. Guides are fully qualified and tours are available in English or Spanish.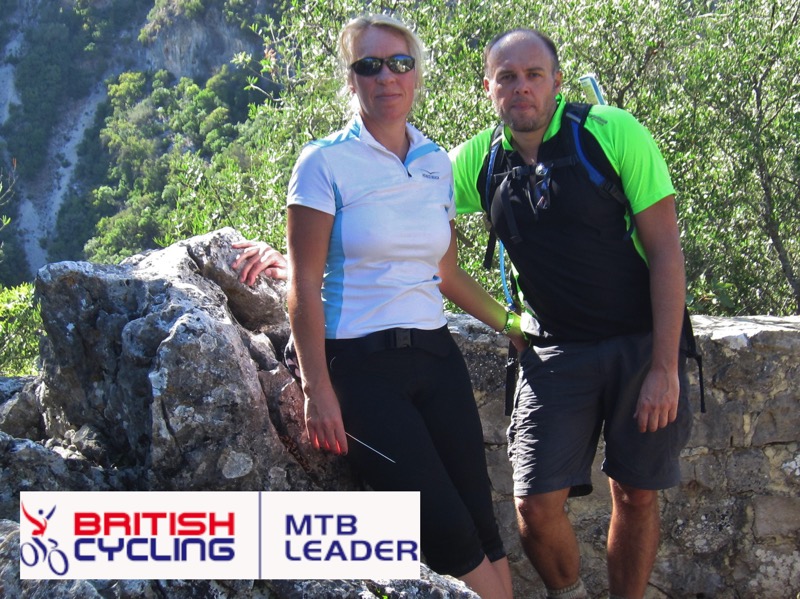 3. Natural Cross-country and Technical Trails
The Andalucían countryside is perfect for off-road fans, as it is criss-crossed by an extensive network of tracks, trails and pathways. We ride on everything from old drovers' routes to goat tracks, from tiny pathways to disused railway lines, and from unsurfaced forest access-roads to twisting mountain trails. One thing is for sure, there is plenty of variety and something to suit all abilities and preferences of mountain biker. There are miles and miles of rideable countryside and, with so much space, there are no crowds, and most days we meet no other bikers at all. We also have no prepared or man-made MTB trails so the riding is all-natural, full of variety and, on our more challenging trails, full of unexpected hazards and fun surprises.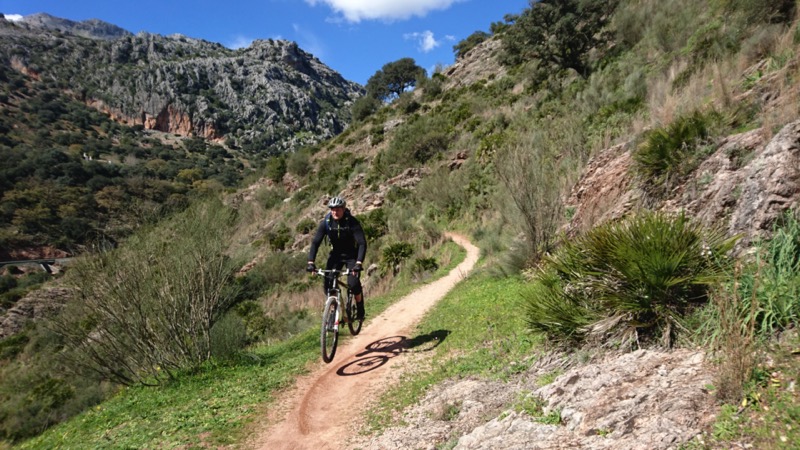 4. Long-distance MTB Tours
Our multi-day MTB tours explore the wider region of western Andalucían. Starting and finishing in Ronda, we have circular tours which ride through the Grazalema Natural Park via small white villages. We also have routes from Ronda to Seville, to Tarifa or to Granada, from Malaga to Ronda, and also along the Via de la Plata, from Seville to Salamanca. Routes require varying levels of fitness and MTB skills but all head through stunning, unspoiled scenery, taking in interesting sights along the way. Most tours are self-guided and include accommodation, luggage transfers, GPS route files and bespoke maps, so all you need to focus on each day is enjoying your mountain biking.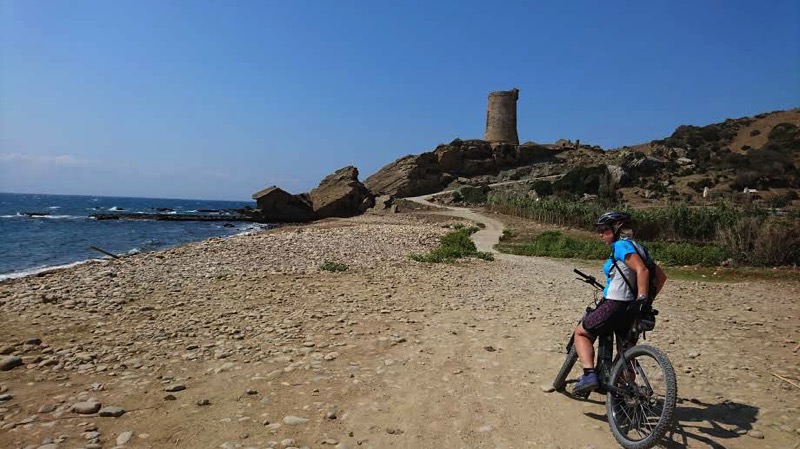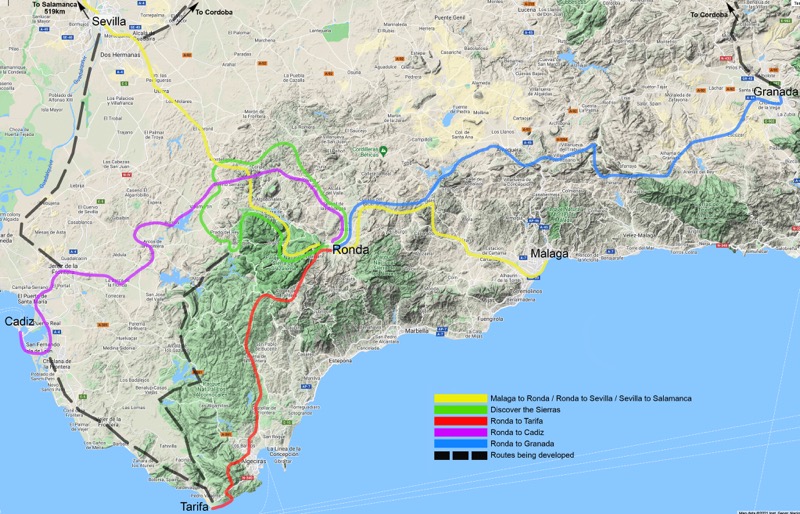 5. Best Weather in Europe
Andalucía enjoys the best weather in Europe and is an ideal location for outdoor activity. The sun shines for 300+ days a year and the hot, dry summers and mild, rainy winters mean that much of Andalucía provides an unexpectedly green and fertile landscape. Outdoor activities can be pursued all year-round and the trails are generally dry, dusty and great to ride on. The best times to visit are in the spring – when the wild flowers are in full bloom and the fields are lush and green – or in the autumn – when the summer's fierce heat has cooled a little. Winter days are often still great for biking, with blue skies and sunshine, whilst in the summer, early morning activities allow travellers to make the most of the beaches, pools or shady plazas when the heat rises in the afternoons. The seasonally changing landscape is always a joy to explore.
6. Delicious Local Food and Drink for Post-Activity Refuelling
Andalucía is a land of mouth-watering local products: jamón, cheese 'queso', chorizo, olives and numerous wines and sherries. Andalucía produces more olive oil that any region in the world and it is a staple product of local cuisine, used in everything from salad dressings, on vegetables, in soups (cooling gazpacho, creamy salmorejo and garlicky ajo blanco), sauces and as a simple accompaniment to tomatoes, cheese and bread. Traditional Andalucían breakfast is a slice of toast, rubbed with Extra Virgen olive oil, topped with pureed tomatoes and a little salt – a simple but hearty way to start the day. Bottles of locally produced olive oil are sold throughout the provinces, as well as many regional cheeses made from goat, sheep or cow's milk. Jamón Ibérico is a particular specialty of the region. Provenance, breeding and nutrition are all vital parts of the production process and there are almost as many different grades and types of jamón as there are grapes and wines.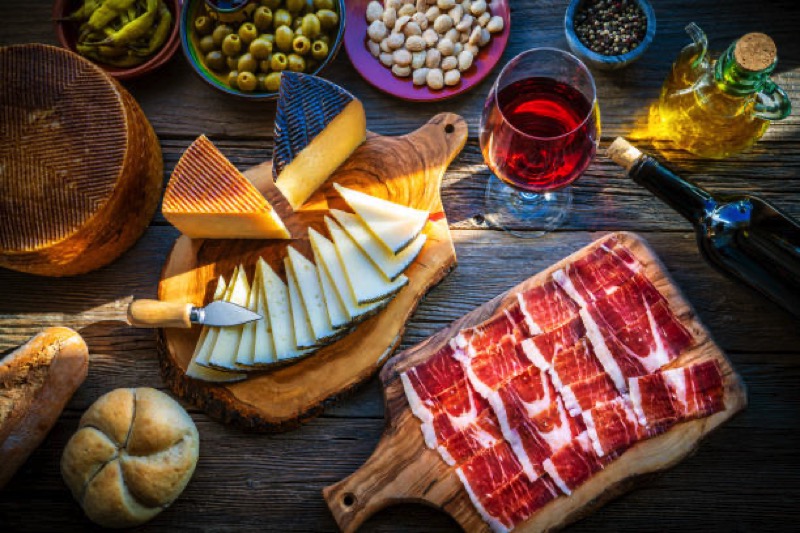 All-in-all, Andalucía makes a great destination for a mountain biking holiday in Spain.

Read more about MTB Tours here or find out about MTB Day Trips here.
For bookings or more information, email info@hikeandbikeholidays.com or call: 0034 638 873 279
Heather Cooper, Hike + Bike the Sierras    14/9/2021