Back on the Bikes after Lockdown
Biking after Lockdown - Freedom Again!
May 2 was an important day here in Andalucia, as the region began gradual easing of Covid-19 lockdown restrictions. We are now finally allowed out of the confines of our own property for exercise - we are free again and riding every day!
There is still a timetable which we have to follow which gives exclusive hours to vulnerable people and children and means that we can only go out in the early mornings and evenings but after seven weeks cooped up at home, it is a joy to branch out to the end of our road and on into the countryside. We still need to socially distance at all times but the good thing about biking is that this tends to happen automatically. And whilst walkers still need to wear masks, on the bikes we don't have to.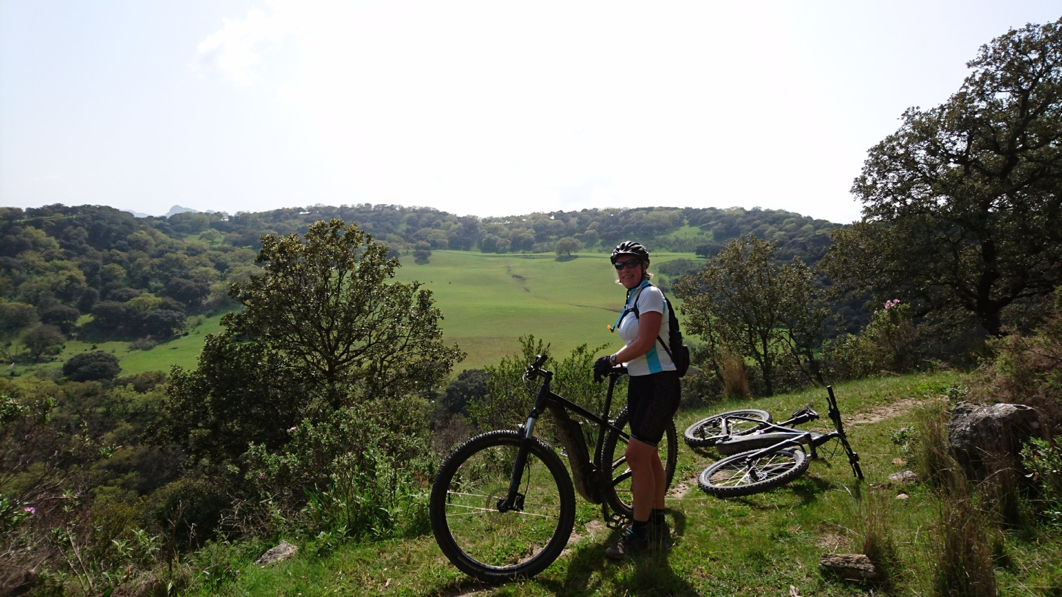 Our last customers (and pretty much our last venture into the countryside prior to lockdown) were way back on the first of March, a group of American teenagers who were booked on a day bike ride to Setenil. We've arranged this trip a few times, working with a company that specializes in setting up cultural trips for American schoolchildren to immerse themselves into Spain, it's culture and language. To give them a bit of break between sightseeing and city tours, we take them out on a nice easy bike ride and give them a chance to relax, burn off some steam and meet a donkey or two – yes, one year the group probably enjoyed the donkey encounter more than the whole ride. This year's group had flown from the US to Madrid on a three-week tour, beginning with Granada and Ronda, then on to Sevilla and further through the country. On the drive from Granada the teachers had had to tell the group that they were all being recalled to America, having barely started their trip, so the bike ride marked the last of their activities before being taken directly to Madrid airport to return home. Their school was not so much afeared of the corona-virus situation here but more about not being able to get a flight back to the US. The ride proceeded but the mood was somewhat subdued versus previous years and we heard that there were many tears on the transfer bus that day.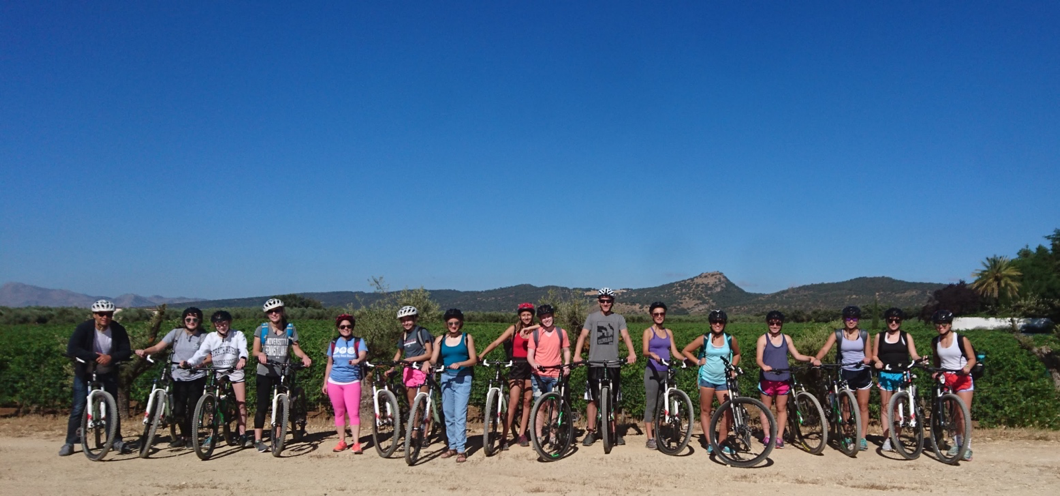 Spain's lockdown took effect two weeks later and was one of the strictest in the world, so for seven weeks we were only allowed out to go food shopping. Some people could go out more - those that needed medical care or were caring for others or had special dispensation for some other reason - but for the vast majority of us, the boundaries of our own property were the furthest we were permitted to go through all that time. We were completely banned from going out for exercise, so no long hikes or even a quick spin on the bikes, and we quickly felt very physically constrained. We created a turbo-training room, committing ourselves to a piece of exercise equipment with which I have always had a love-hate relationship – love the idea, hate the reality! There, pretty much every other day we would go and pedal furiously on our static bike, getting nowhere but at least working up a bit of a sweat.
So our first ride out was a long-awaited and rewarding experience. We pedalled along with happy smiles, marveling at the new life around us. Spring has definitely sprung during our absence and everywhere looks vibrantly green and full of flowers. Even though we have seen our garden showing signs of spring, the planted area within it is quite small and the few bushes and blooming roses provide nothing like the mega-dose of colour which the open countryside delivers at this time of year. The air feels fresh and still a little chill first thing in the morning but it is good to be breathing in a more expansive ration of oxygen than confined in our turbo-training room.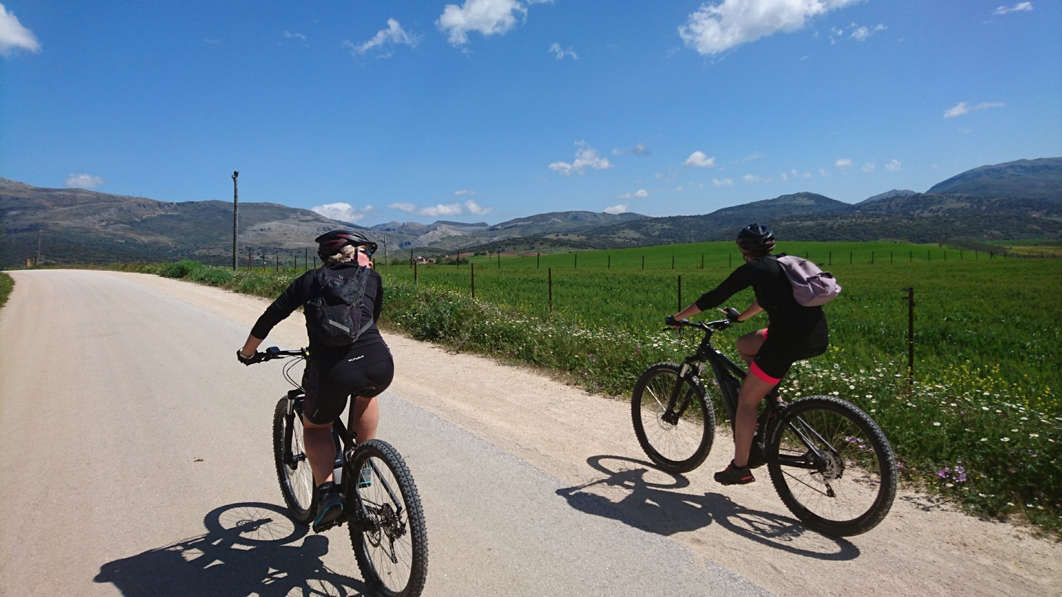 Now that we can get back outside, all of a sudden there are more bikers and runners than we have ever seen before, all taking their new daily constitutional. Even for the most exercise-phobic Ronda-resident, the outdoors has never seemed so appealing, although it appears as if the timetable is actually making things worse around here in terms of proximity and over-crowding. Suddenly there are more people to avoid than before the pandemic, when the trails were pretty empty whatever time of day we stepped out for exercise. I guess the strict schedule makes sense in more highly populated areas – we have seen photos of the seafront in Barcelona, heaving with people – but our much smaller population here would never get to those levels of over-crowding. When we headed towards Ronda there was a fairly steady stream of people maximising their limited out-of-doors time, many of whom looked as if they have never participated in any sort of sporting endeavour before, so it feels like there is at least one good thing to come out of this weird situation, making everyone more active than they were pre-lockdown.
It feels like it will still be a while before we can welcome tourists again to our area but for now, at least, we can get back to doing what we came to Ronda to do - to walk and ride our bikes through this beautiful landscape.
Contact Us  for bookings and for more information about our bike rides and hikes.
Heather Cooper, Hike + Bike    4/5/2020