Bike Rental in Ronda
High-quality bike rental in Ronda with our range of mountain bikes, hybrid bikes, e-bikes and kids' bikes. Whether you prefer to ride on smooth mountain roads, unsurfaced tracks, or take on a more challenging MTB experience, we will help you select the perfect bike rental for your holiday riding.
With every rental we supply:
Repair tools, spare tube & pump
Helmet and water bottle
Emergency aerosol puncture repair
Customised maps and route advice
Our bike rentals have an easy approach to collecting and returning the bikes.  Bike rental collection is between 9:00 & 10:30. You can return the bikes anytime before 17:30.
We are located approx. 5 mins. drive outside Ronda, with quiet roads and trails on our doorstep. Ride directly from our base to avoid the traffic and enjoy the countryside from the moment you start pedaling.  
RAD Rhino6 Plus Powerbikes
New for 2023
RAD Powerbikes are the Perfect Ebike for Your Daily Commute, Trekking Adventures & Everything in Between.  We will be providing these revolutionary bikes from spring 2023. Scroll down the page to see more details..
Expert advice and GPS route options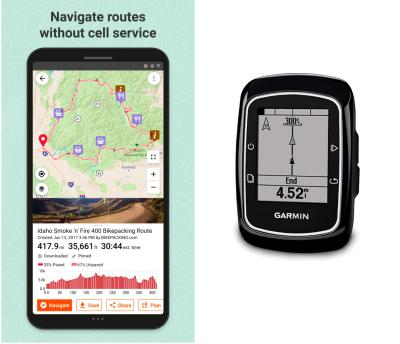 We don't just rent bikes, we also provide the best information needed for a great time cycling and mountain biking in Andalucia. 
We have our own customised maps showing the trails we enjoy riding ourselves. If you really want to ride hassle free we can upload routes onto one of our Garmin devices or provide access to a phone app with maps and routes to give you a trouble-free ride on the best roads and trails around Ronda.
Guided cycling & mountain biking
Unsure of where to ride or have concerns about riding alone? Why not consider riding with one of our qualified guides?  Riding with a guide takes away all the worries of navigation, potential mechanical problems and gives support if any problems arise. It also increases route options, with minibus support to alternative start and finish points in the Serrania de Ronda and further afield  Check out our guided day trips page.
Please note: All bike rental is by appointment only.
RadRhino Plus 6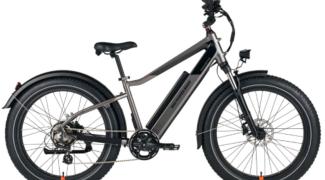 The go anywhere do anything electric bike
The RadRhino 6 Plus is synonymous with fresh air, exploration, and discovering more ways to enjoy the outdoors. It raises the bar with radical new innovations that make expeditions more comfortable and those quiet night rides even more Rad. No matter what path you choose, this is a bike that helps you get more out of everyday riding.
1 Day Hire €50

2 Day Hire €90

3 Day Hire €135

additional days €40
Email us now
RadRhino Plus 6 Step-Thru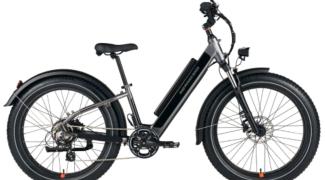 The go anywhere do anything electric bike
The RadRhino Plus 6 Step-Thru doesn't just make your wildest adventures possible - it makes them even more accessible with an easy on, off frame. This robust ebike is loaded with premium upgrades to help you do more outside than ever before. Hit the trail or go out on the town with a durable, ergonomic ride built for adventures big and small.
1 Day Hire €50

2 Day Hire €90

3 Day Hire €135

additional days €40
Email us now