Cycling Mini-Tour
Short Cycling Tour in Spain
If you are interested in cycle touring in Andalucia but don't have time for a full week of cycling, how about a shorter, 3 day leisure road cycling tour starting out from the beautiful town of Ronda? 
Our Andalucian Cycling Mini Tour is the perfect short cycling holiday – 3 days of cycling in which you visit small white villages, cycle through stunning, unspoilt countryside and experience a taste of local culture and atmosphere. The trip starts and finishes in the historical town of Ronda and there is plenty of time at the beginning and end of the tour to enjoy Ronda's many sights and sounds – and of course its bars, restaurants and local tapas. You also spend two nights in smaller Andalucian white villages, experiencing a side of Spain that few tourists get to enjoy.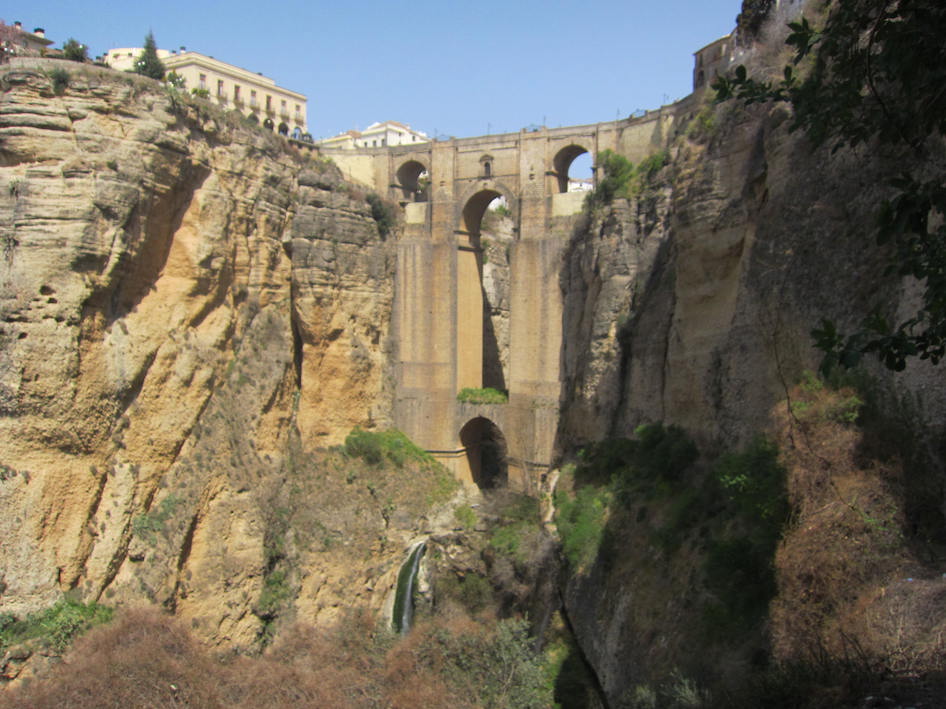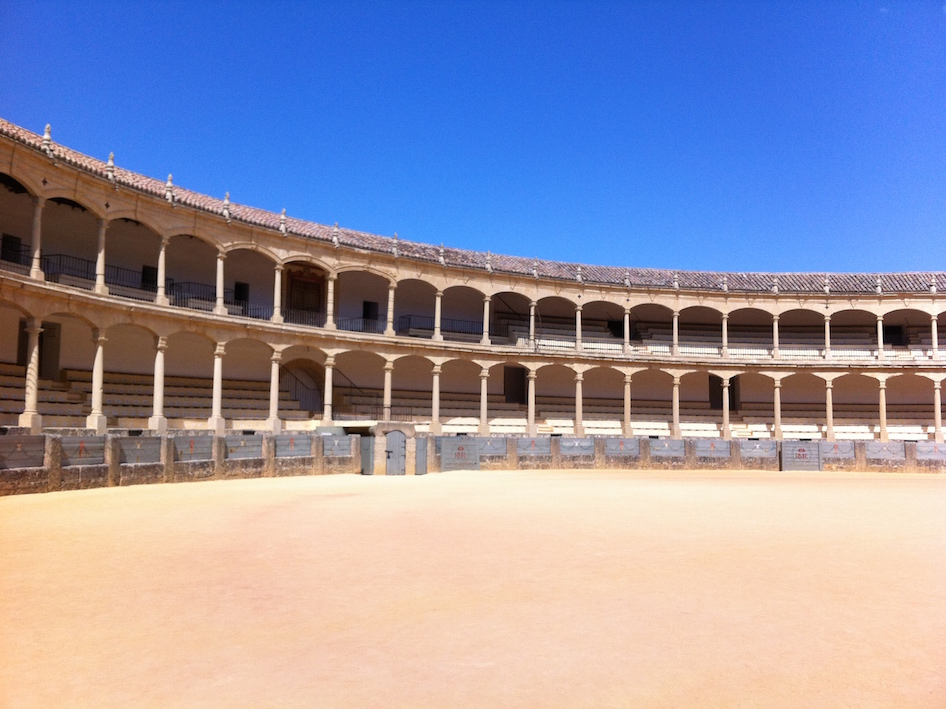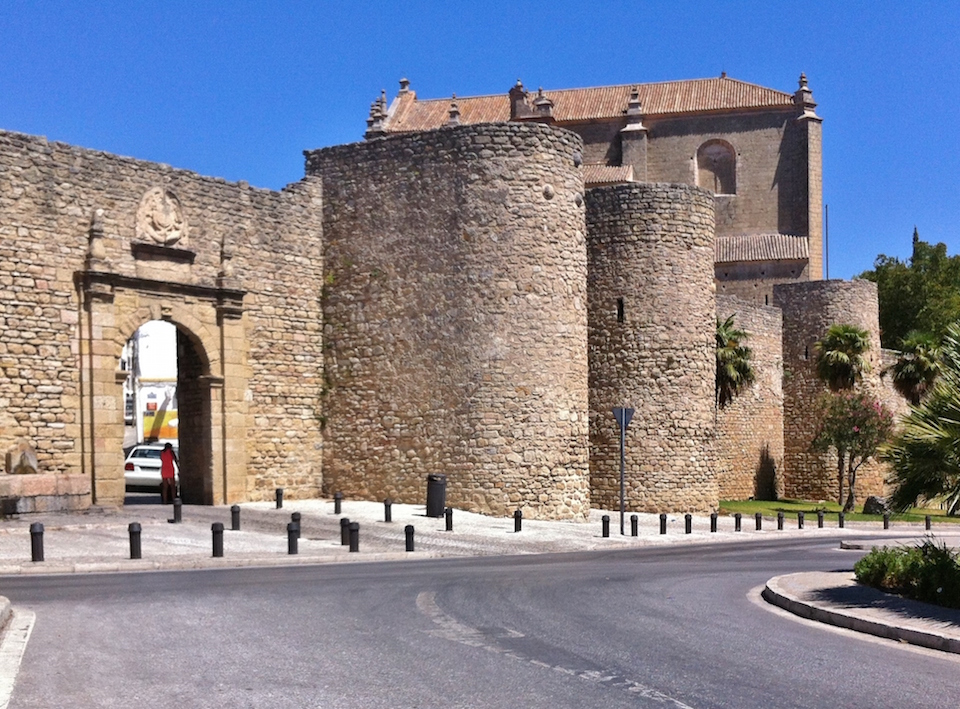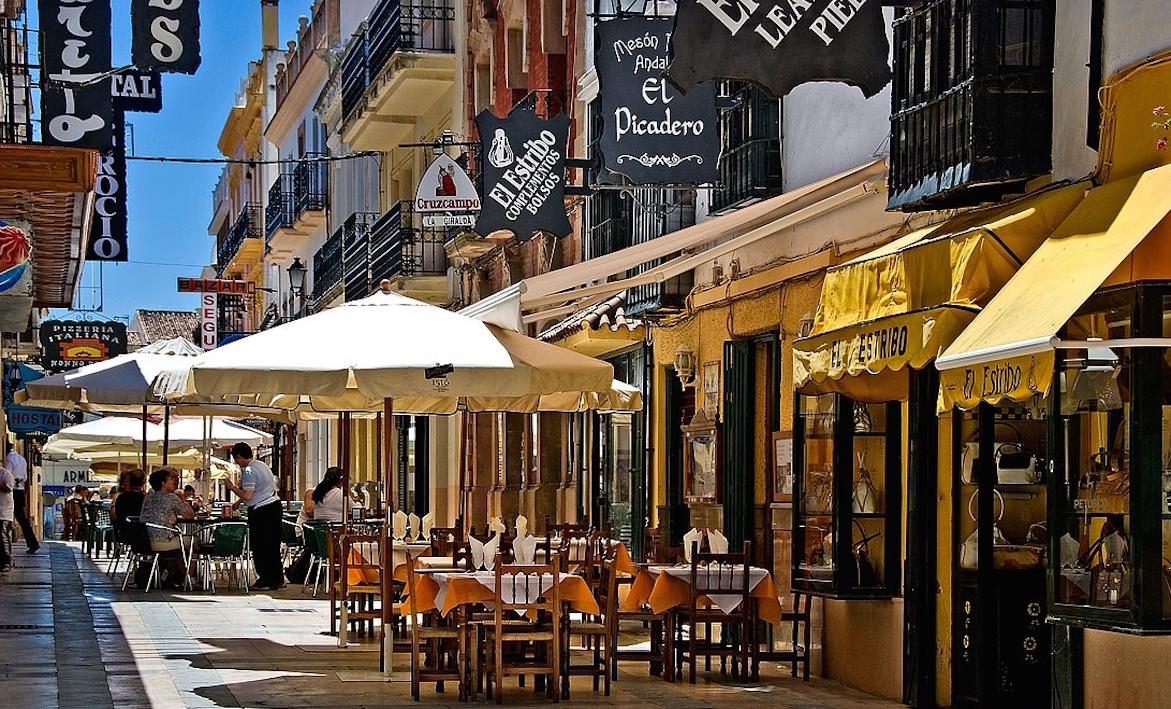 You can come to Andalucia specifically to do this cycling tour or, if you are travelling through Spain, it's easy to slot in this short cycling tour. Ronda lies conveniently between the traditional stopovers of Granada and Seville with good public transport and road links. This cycle tour will enrich your experience of Andalucia by bringing you closer to the rural side of this culturally rich and diverse region. The daily cycling distances are not high, so you have plenty of time to enjoy the places which you visit, whilst enjoying southern Spain's glorious sunshine and spectacular scenery.
If you prefer a longer cycling tour, take a look at our full range of Leisure and Sport Road Cycling Tours 
The Facts
The Tour:    White Villages Mini Cycle Tour 
Location:    Andalucia, southern Spain – starting and finishing in Ronda, you will make a leisurely tour of some of the small white villages which characterise this region. You will also visit the remains of Acinipo, a Roman hilltop town known as "Old Ronda".
Timing:        3 days, 4 nights – available through the year
Cycling distances: 
Day 1 – 44 km     Ronda to Setenil de las Bodegas
Day 2 – 35 km    Setenil to Montejaque
Day 3 – 18 km    Montejaque to Ronda
Terrain and Rider Requirements:     Small quiet roads, unsurfaced tracks and some larger roads – the route avoids main roads as far as possible.  Short daily rides which are big on charm and can be tackled by inexperienced riders as well as more regular cyclists with limited time available to explore the area.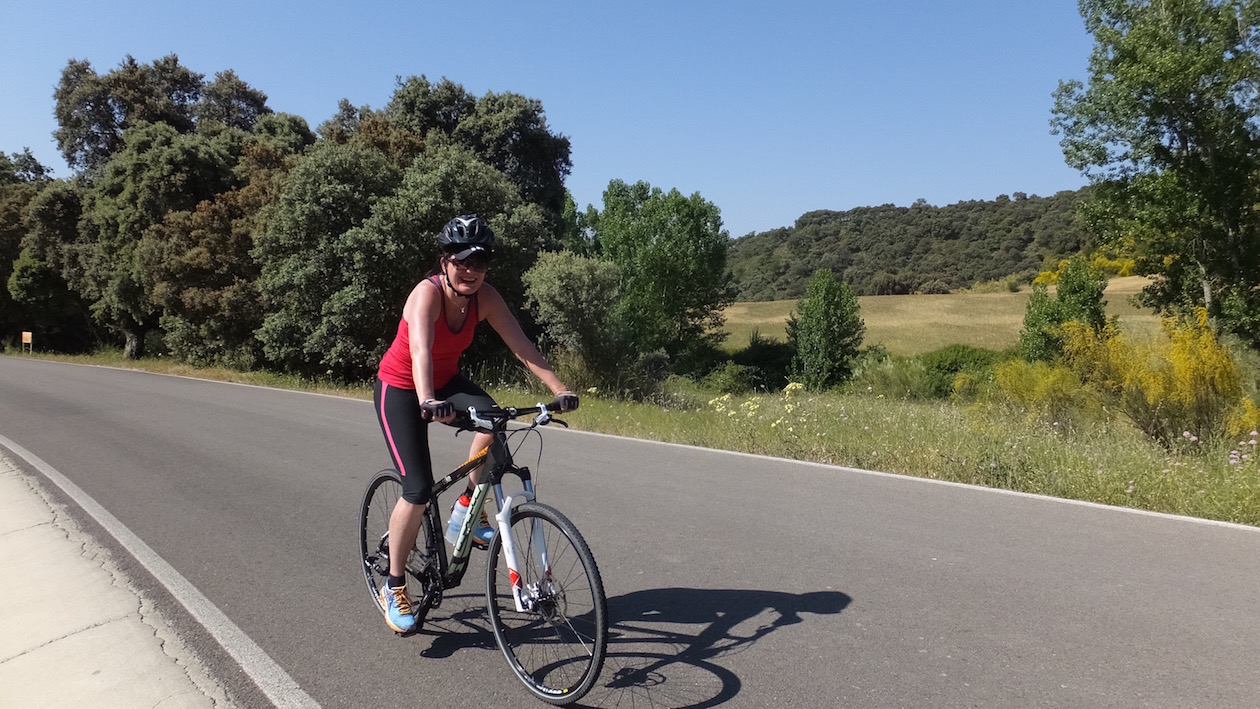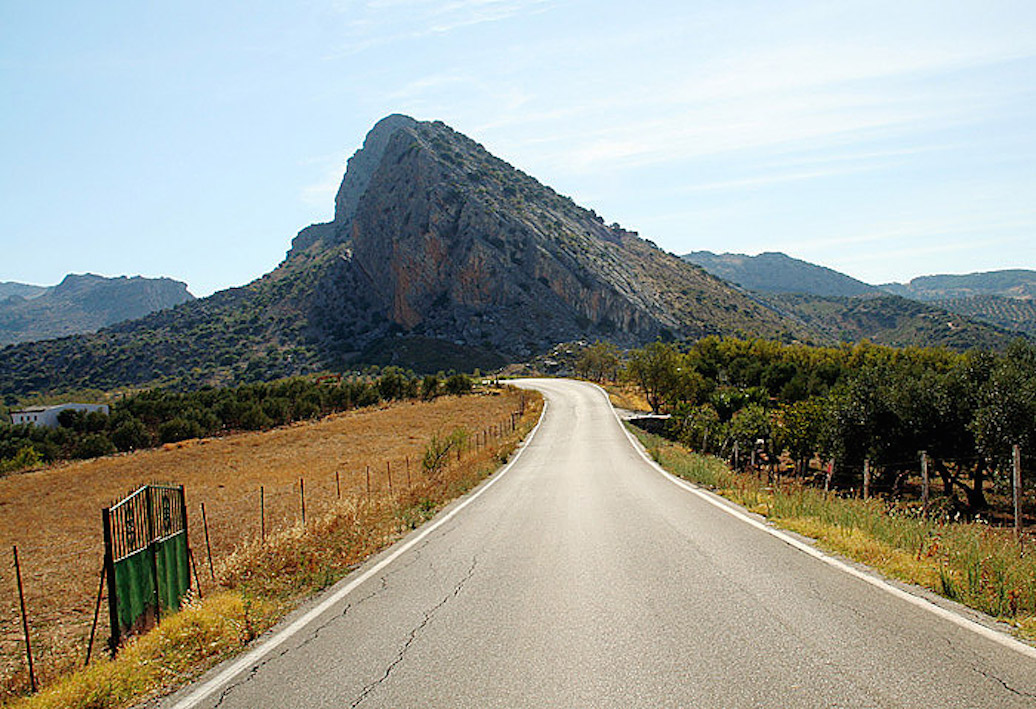 The Bikes:     29" wheel hybrid bikes with excellent gearing to help with the hill climbs and hydraulic disc brakes. Optional carry-bag on the back and handlbar bag. Main luggage is transferred between overnight accommodation each day.
Accommodation:    Small village hotels,  4**** hotel in Ronda at start and end of the tour: all on B&B basis
Other Equipment:     Garmin GPS 200 with pre-loaded daily rides; bespoke route map, showing main route, alternative options, sights and other notable points. Helmet, water bottle, tool kit
The Tour:
On your first night in Ronda, you will be fitted for your bikes and receive all your equipment and a detailed briefing. Then it's off next morning for your first day's riding.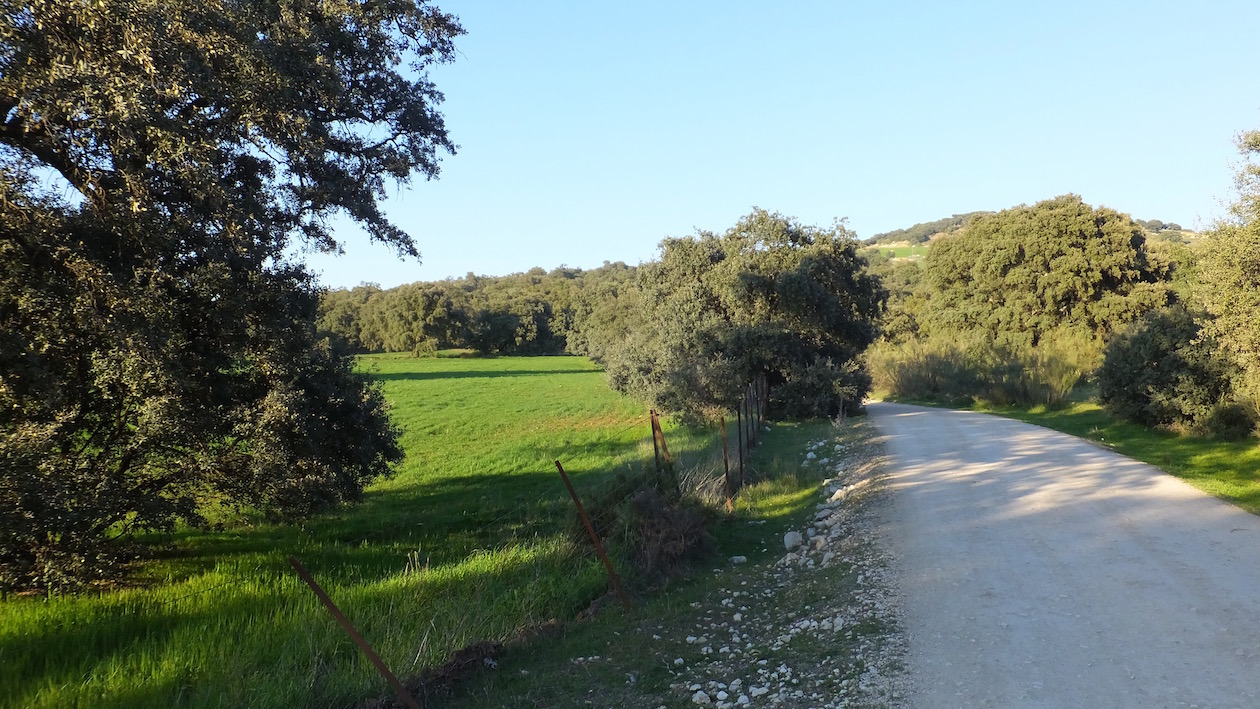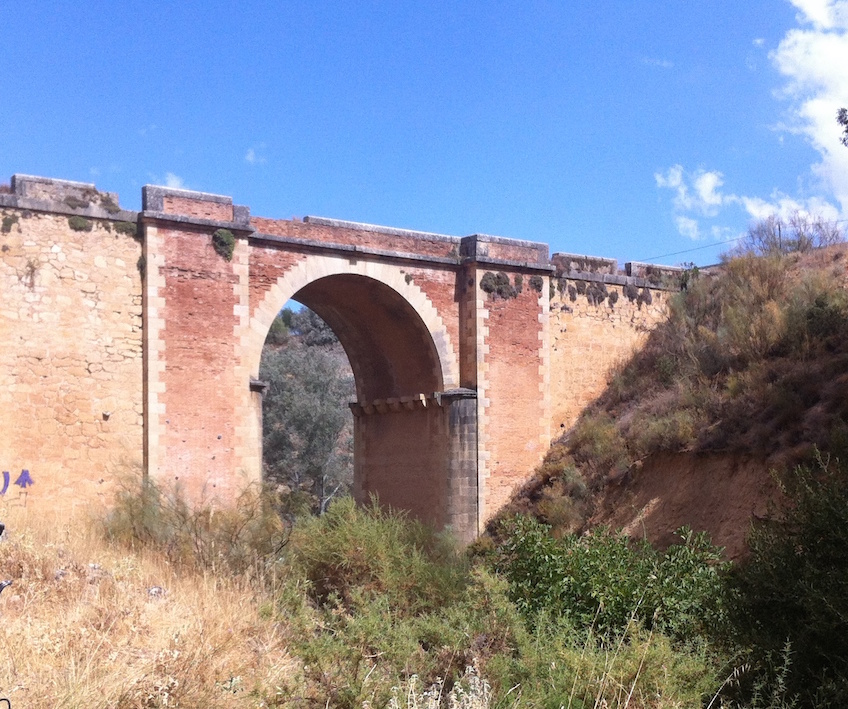 Ronda sits in the heart of rural countryside and within minutes of leaving your hotel you will be on quiet country roads. Your route takes you past olive groves, vineyards and crop fields - look out for fragrant coriander in springtime and, in early summer, spears of asparagus peaking through the ground, which then turn into soft, seeding fronds in late summer. You will also pass an impressive bridge which sits above a natural spring where you can often see locals collecting drinking water.
Most of the early part of the first day's ride is relatively flat so quite easy going, though you will need to do a some uphill pedalling to get to the villages of Alcala del Valle and Torre Alhaquime (though you can miss this loop if you prefer). Both villages are good refreshment stops and we recommend you make time to take a look at the grand facade of the church in Alcala del Valle – the Iglesia Santa Maria del Valle.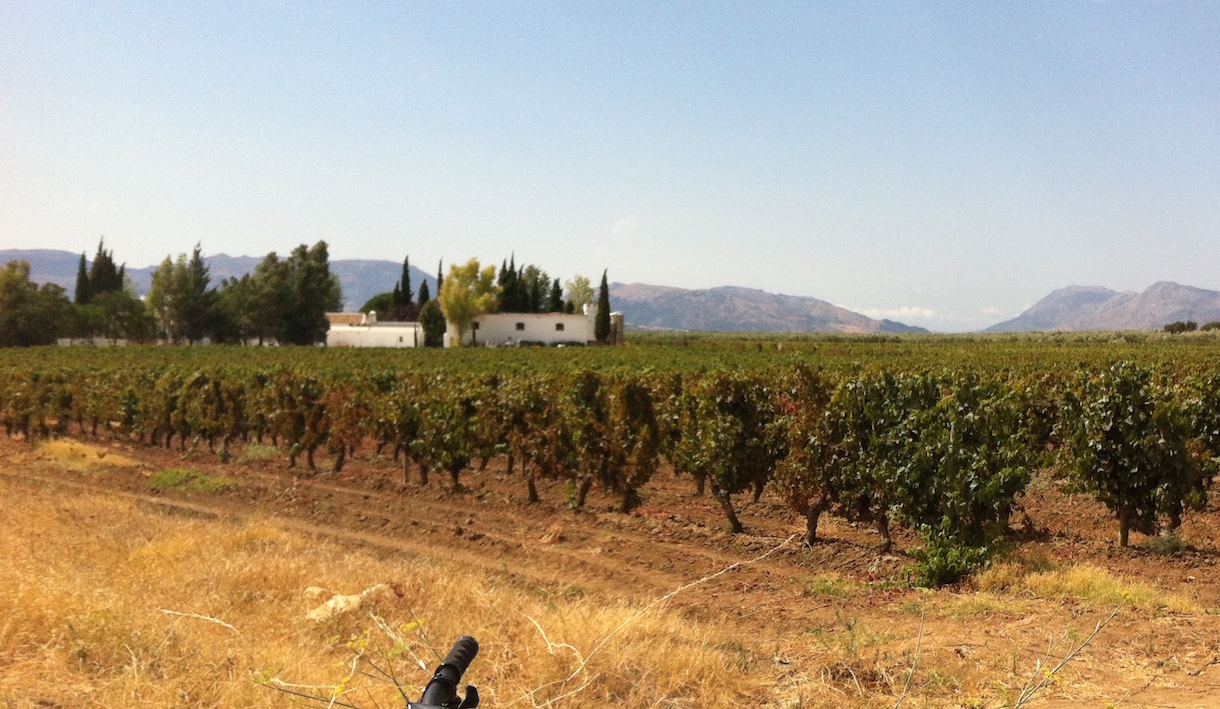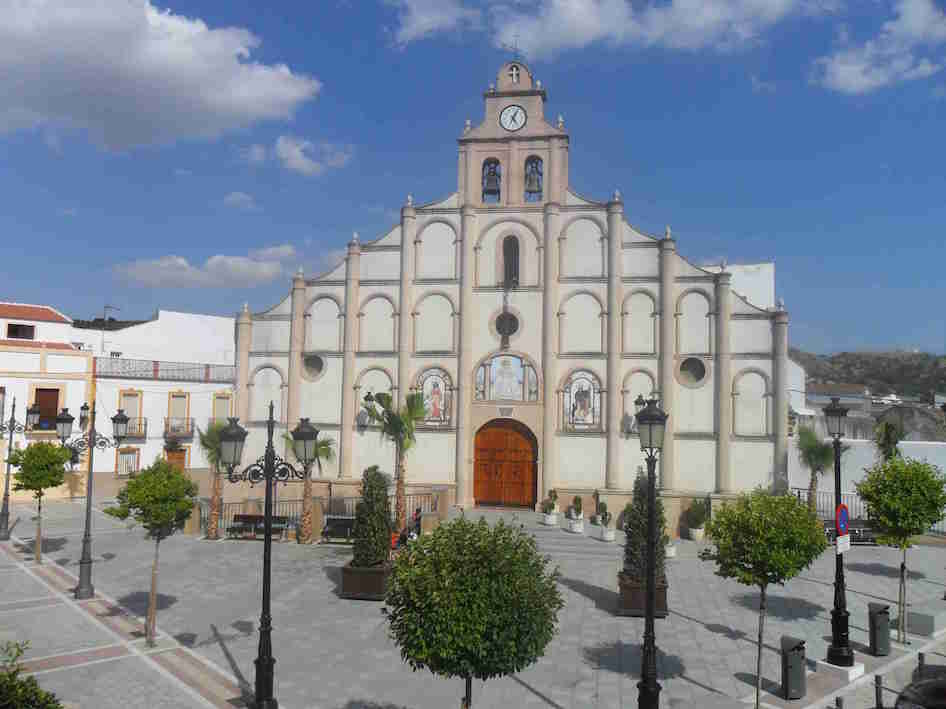 Then you head on to the unusual village of Setenil de las Bodegas – set down in the bottom of a gorge carved out of the limestone rocks by the river Trejo. Over many centuries, the river has eroded the lower rock walls to form huge overhanging "abri" – large rock shelfs under which ancient civilisations built shelters and which now still form the roofs and walls to many houses, shops and cafes.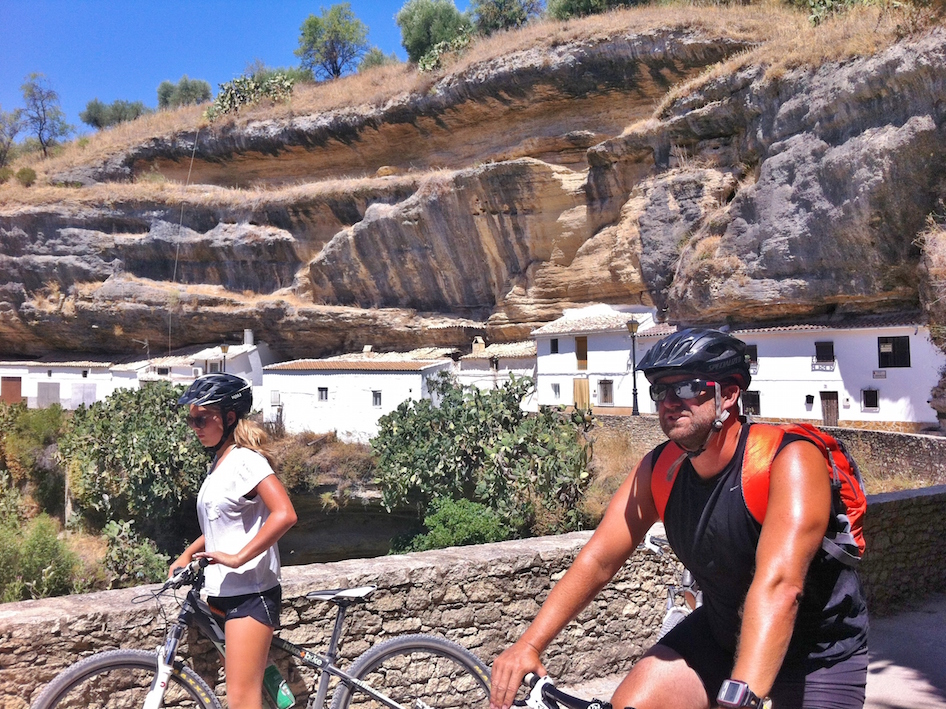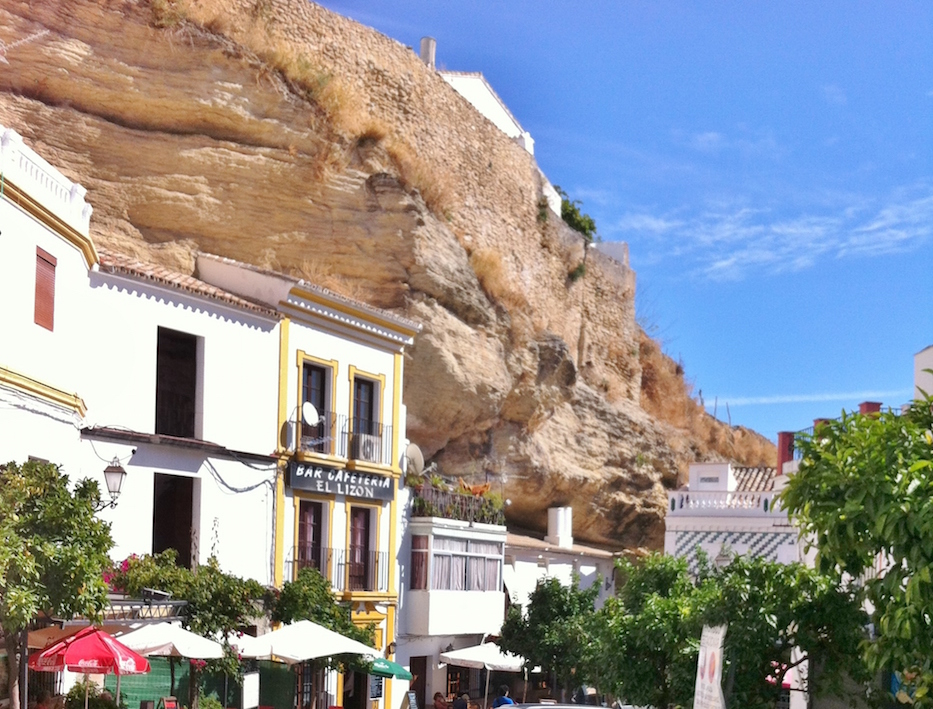 You will spend the night on the edge of the village and can enjoy dinner either in your hotel or in one of the many cafes which sit in a seemingly precarious position beneath the largest overhang of them all.
The second day's cycling takes you up onto a hilltop to the remians of the Roman city of Acinipo ("Old Ronda"). Little remians now of this town which was originally built to house retired Roman soldiers bt it was once a thriving conurbation. It was bestowed with exclusive rights to mint its own coins which were decorated on one side with a sheaf of wheat and on the other with a bunch of grapes, both symbols of the rich agricultural land which surrounded the hilltop town. And if you look out from the ruins of the town these days, you will still see a healthy farming landscape of wheat and vines all around. Modern wine bodegas in the area still regularly dig up Roman coins and the remnants of Roman pottery as they tend their fields.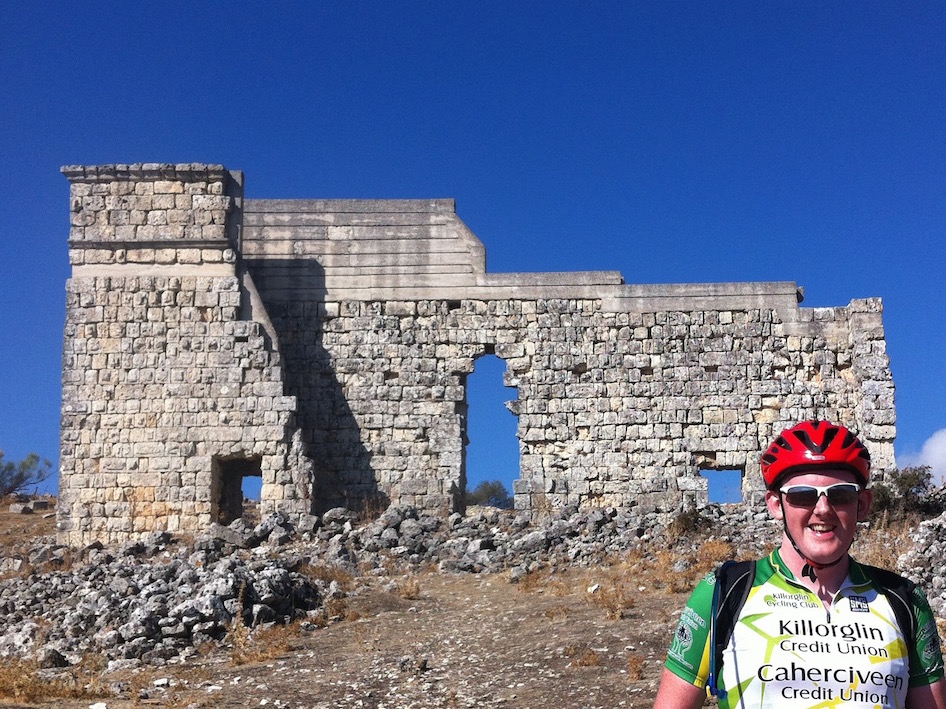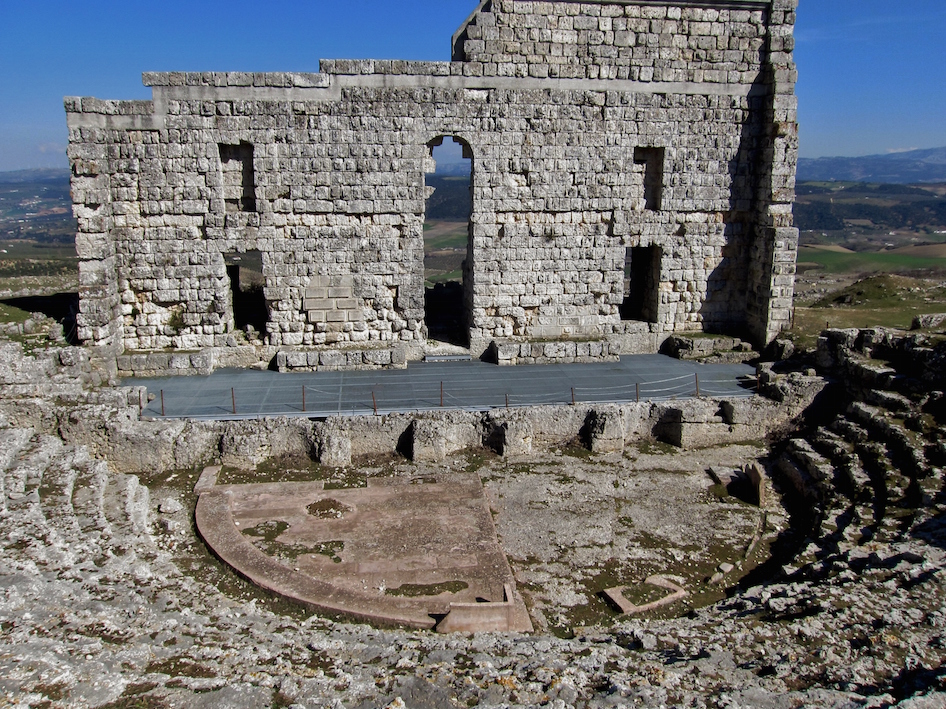 At Acinipo, the remains of an impressive amphitheatre still stand. If you walk up behind the amphitheatre, you are on a high escarpment with stunning views across the landscape, across fields, forest and mountains and over to the village of Grazalema in the distance.
From Acinipo you cycle on to Montejaque, located in a hidden niche in the mountains. It provides a dramatic contrast to Setenil's river valley location and has a charming village plaza with traditional church, cafes and a central fountain. A short but steep walk above the plaza takes you to a viewpoint (mirador) with lovely views over the village and across the mountains which surround it.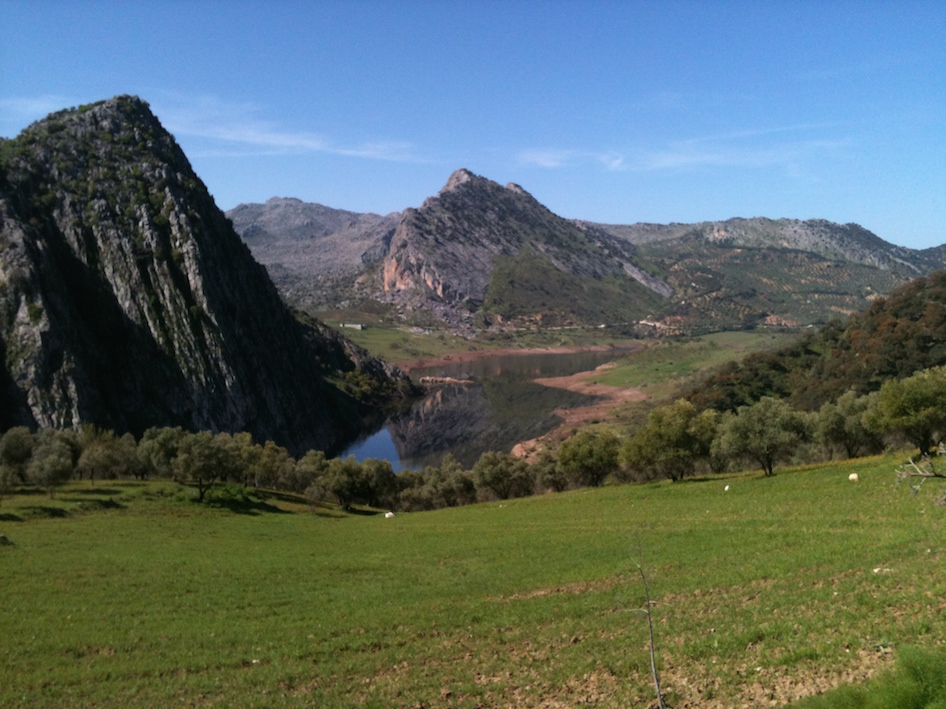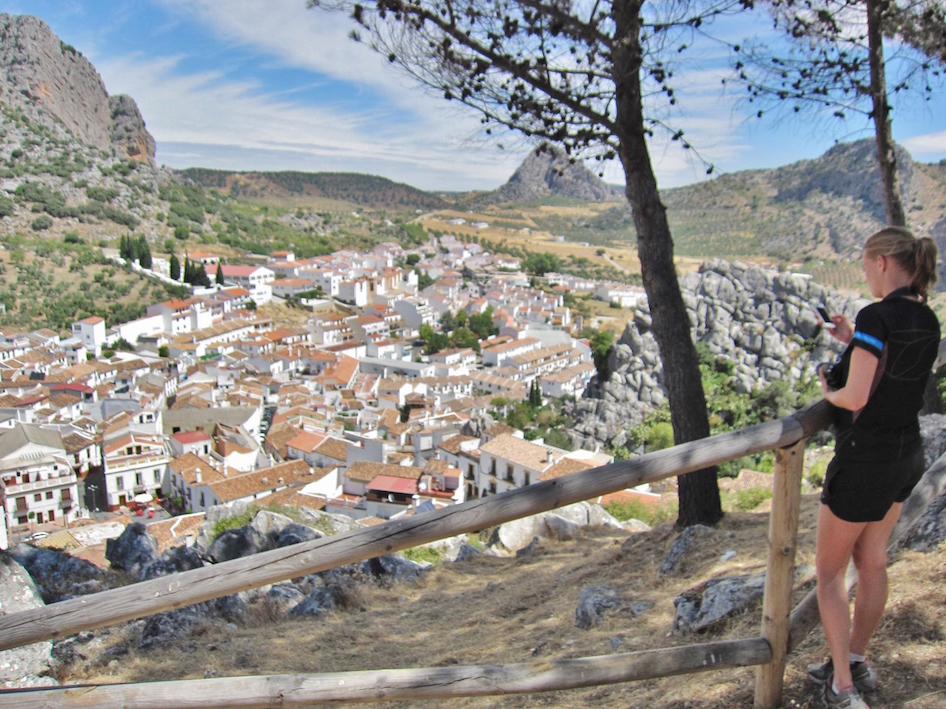 The third and final day's cycling heads down from Monteaque to the Cat Cave ("Cueva del Gato"). The cave opening in the rockface is supposed to resemble a cat's face - you'll have to use your imagination here! But the main attraction is the crystal clear blue water pool, created below the tumbling waters of a year-round waterfall. Its a popular swimming area but be warned, the water is VERY COLD, as this is where it emerges from a 7km underground cave system which has kept it away from the warmth of the sun.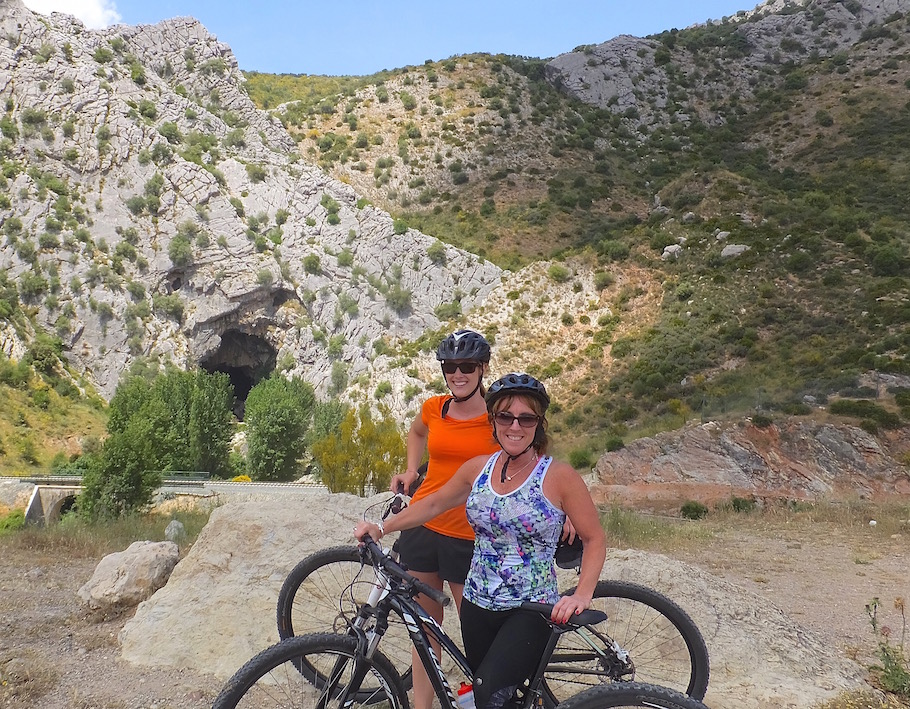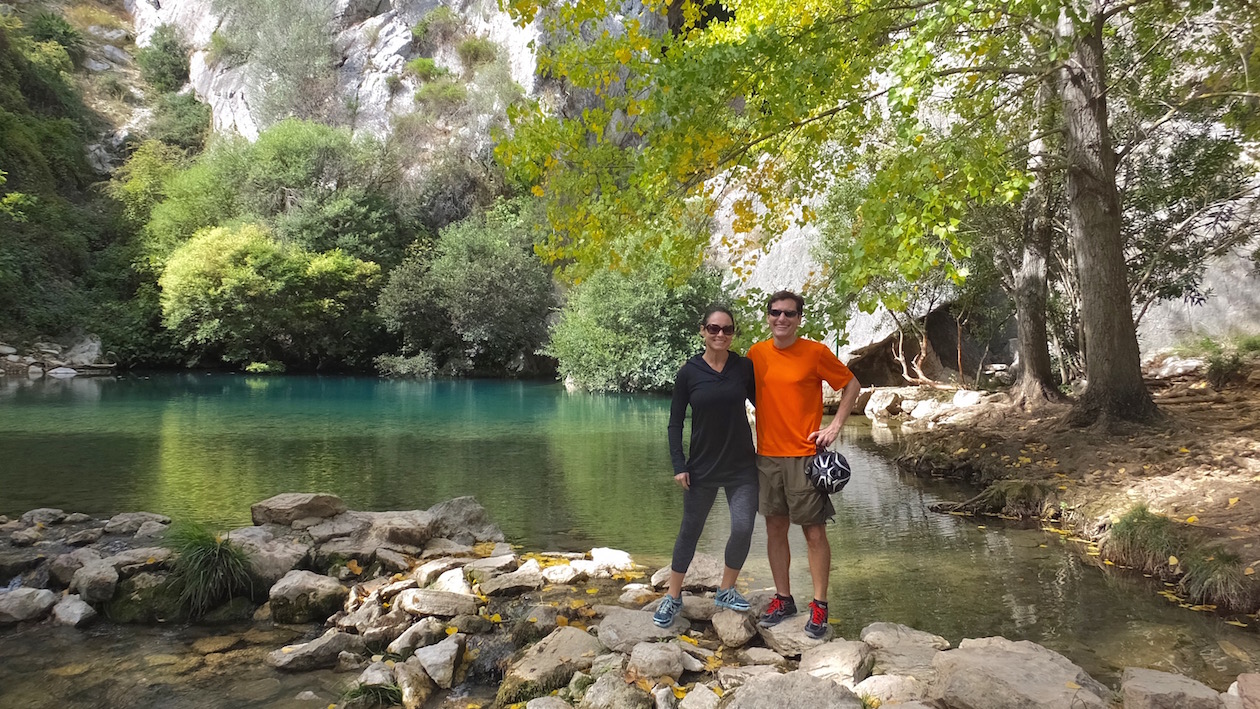 From the Cueva del Gato, you will cllimb steadily back up to Ronda, where you can enjoy a final night before heading off to wherever your Andalucian adventure takes you.
Who Should Do this Tour? 
Leisure cyclists who would like to ride the quiet roads aof Andalucia but dont have the time (or the energy) to fit in a long cycling trip. 
You dont need to be a strong cyclist to do this tour as the daily cycling distances are kept short. It is suitable for anyone who is reasonably fit and healthy and happy to be out on a bike for 5-6 hours a day, which still allows plenty of time for photo and refreshment stops. You do not, by any means, need to be Chris Froome!
Highlights of this Cycling Tour: 
Setenil de las Bodegas - village of the cavehouses
Acinipo Roman ruins
Montejaque village
Cueva del Gato
Hints & Tips:
Travel light during the day, as your main luggage is transported between overnight accommodation each day. Just take lots of water, suncream and a light long-sleeve top for protection (plus light waterproof in the cooler months), plus cameras and a few snacks – nuts and dried fruit are great energy food and not too big or bulky for carrying. Also try the local dried figs and fig cake which are fab!
Daily Cycling Distances and Route Profiles:
Read our full Cycling Mini-Tour Itinerary here
Contact Us for more information on this or any other of our range of cycling tours in Spain.
Heather Cooper, Hike + Bike   21/8/2018