Electric Bikes in Ronda
e-biking in Andalucia
Cycling in Andalucia in southern Spain is a wonderful pastime - the scenery is stunning, the roads and trails are generally quiet and the area enjoys some of the best weather in Europe, suitable for cycling all year round.
However, if you are not used to cycling up long hills, it can sometimes seem a bit daunting to cycle here. Maybe you don't feel your fitness level is high enough or you are simply not as young and agile as you used to be and feel that you need a bit of a helping hand some of the time.  This is where electric bikes (or e-bikes) can really make the difference and mean that cycling here is accessible to all.
At Hike + Bike, we have been offering day bike rides and multi-day cycling tours from Ronda in southern Andalucia for a number of years. We had noticed a recent increase in enquiries for electric bikes so we are pleased to announce that we have now added electic bikes to our fleet. We can therefore now offer guided and self-guided e-bike day rides and self guided e-bike tours (place-to-place bike tours visiting different white villages in the area over 3, 5 or 7 days) .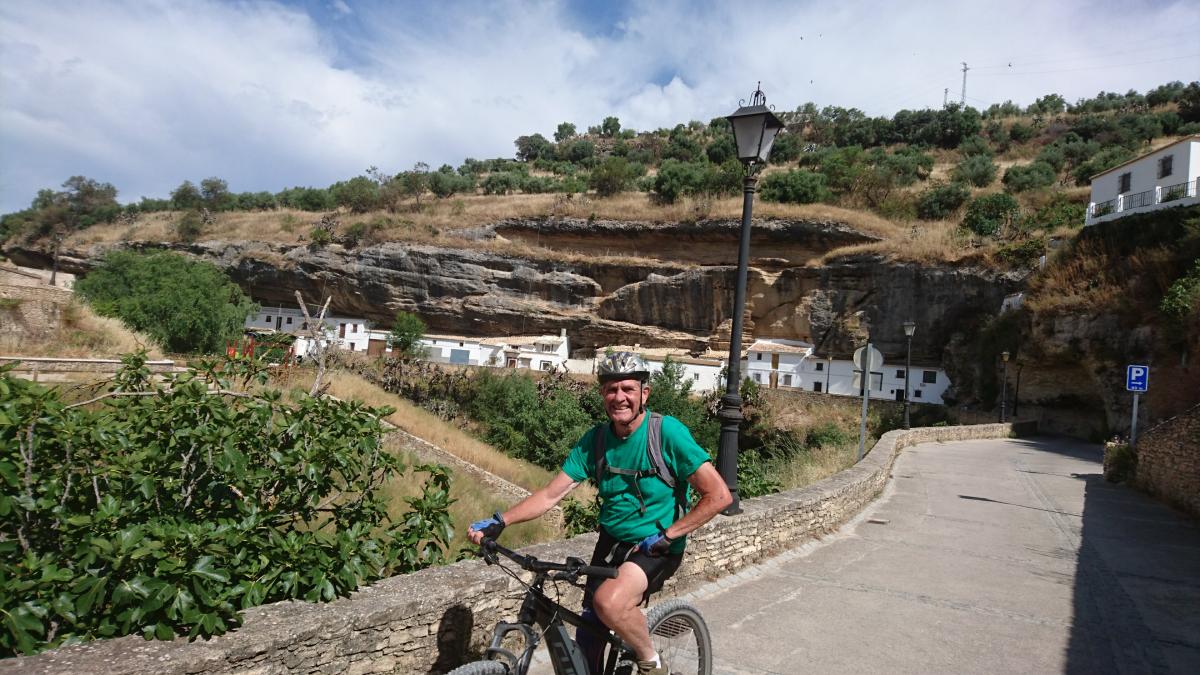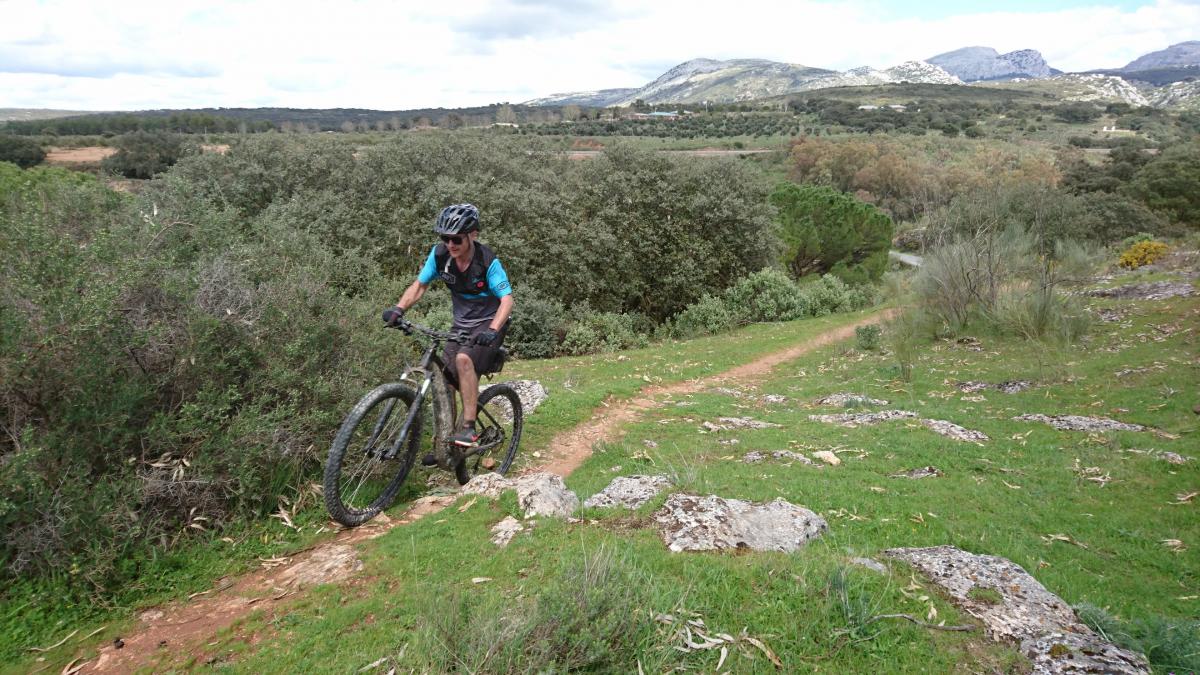 Our electric bikes are CUBE Reaction Hybrid Pro pedal-assist bikes, so provide everything you need to expand your cycling horizons, both on the road and on local tracks and trails. They provide a helping hand on any hills and are designed to be tough enough to cope with challenging off-road riding – rocky or uneven ground, roots, ruts and technical riding. They take the strain on long hill climbs and can also satisfy the most ambitious mountain biker, who will enjoy the chance to ride faster and further, even on the trickiest routes. Having taken them out now on a wide range of surfaces and terrain, we can confirm that they are simply great fun to ride!!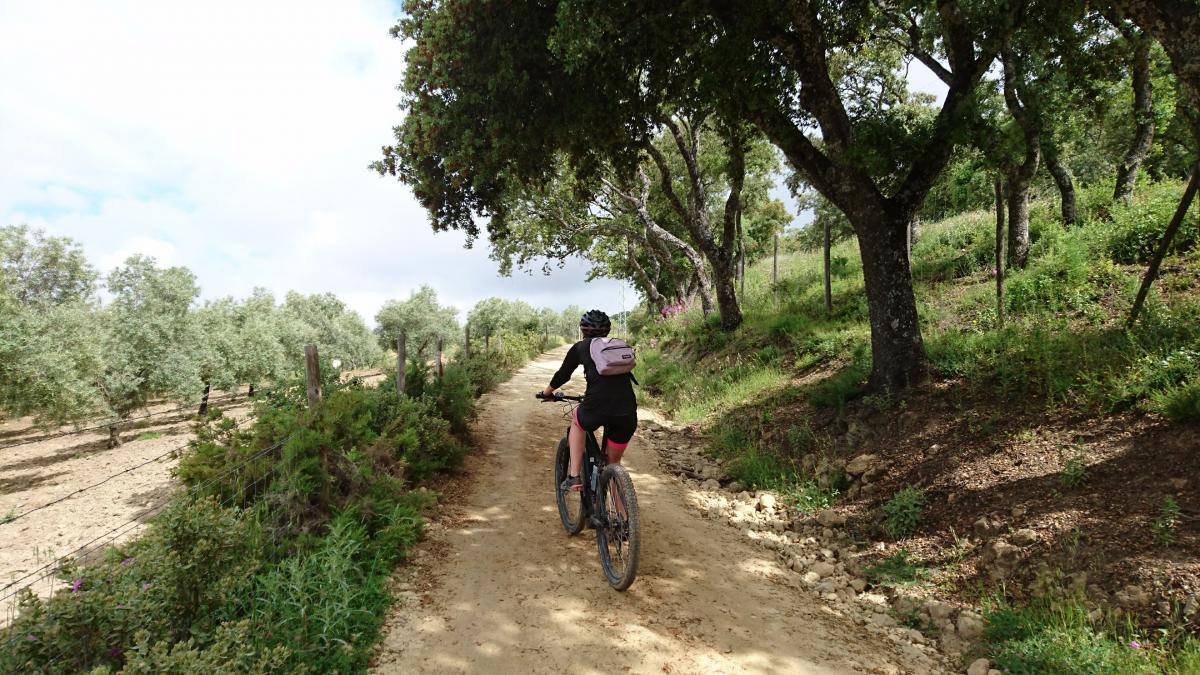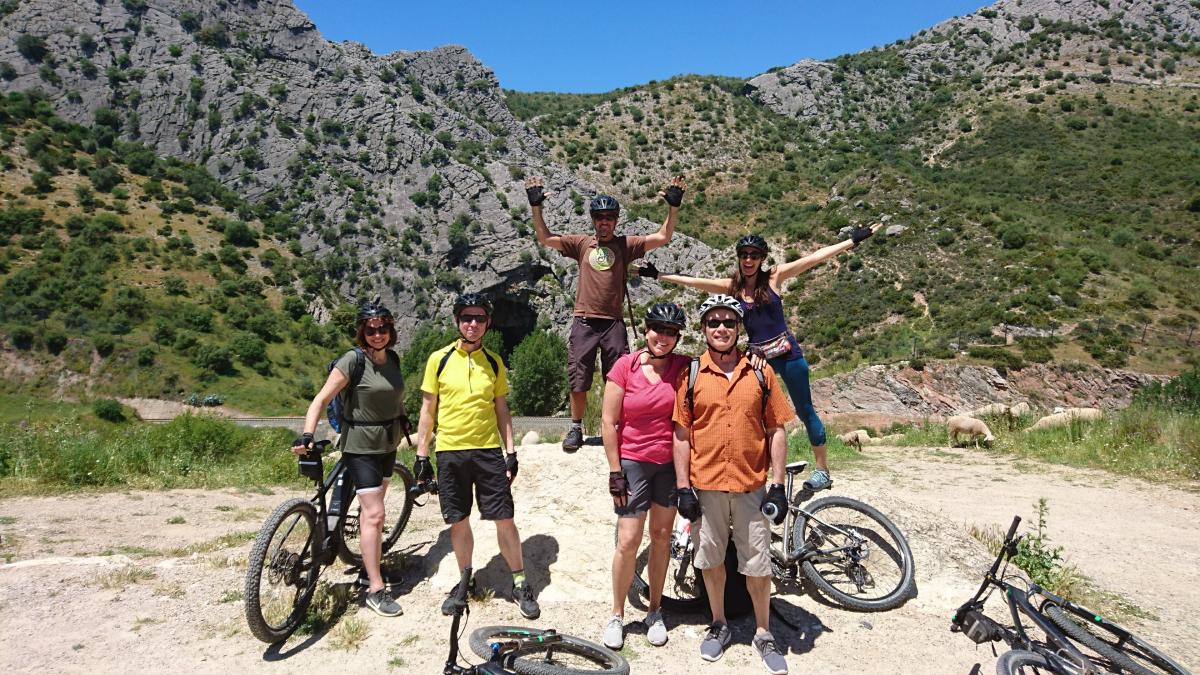 We have e-bike routes at different levels for you to enjoy.
Our multi-day cycling tours and leisure day tours are easy rides, largely on the roads and suitable for anyone used to being on a bike for a few hours a day. We use quiet country roads as much as possible, so traffic is kept to a minimum and the drivers in this area are used to lots of cyclists so are very considerate.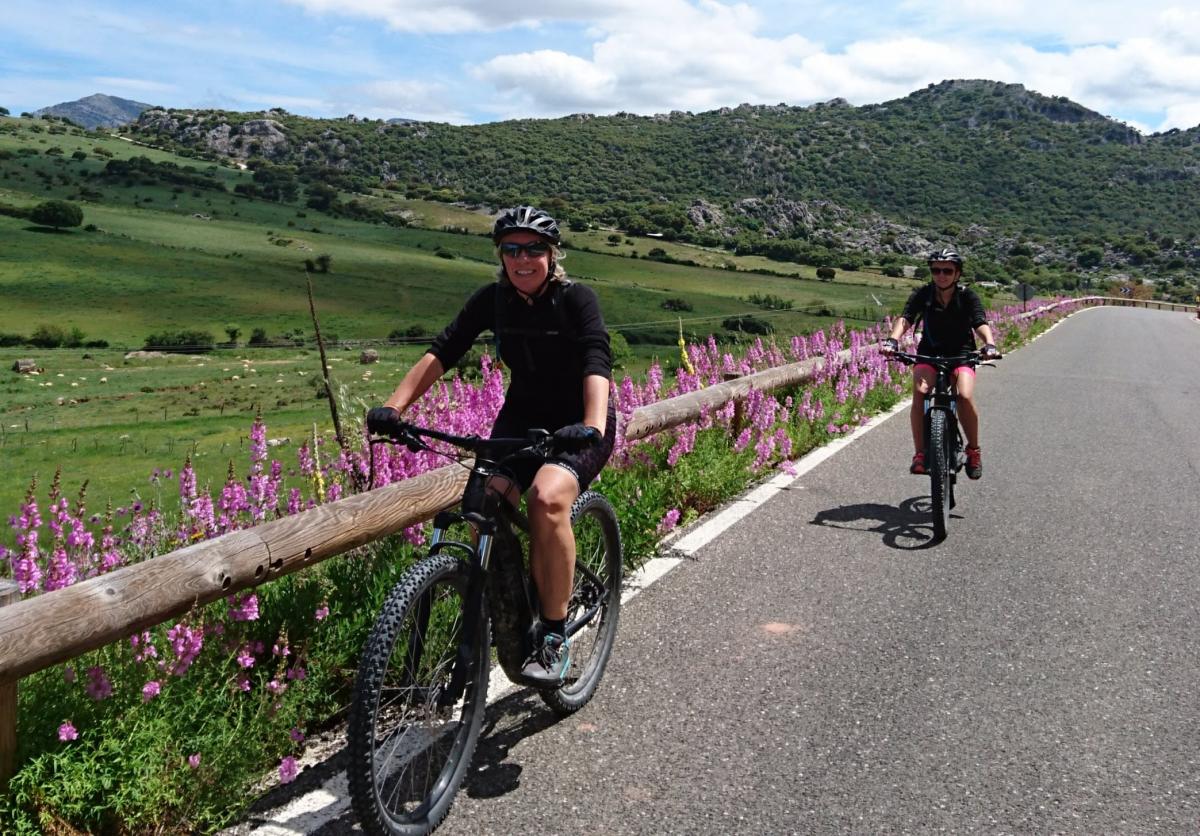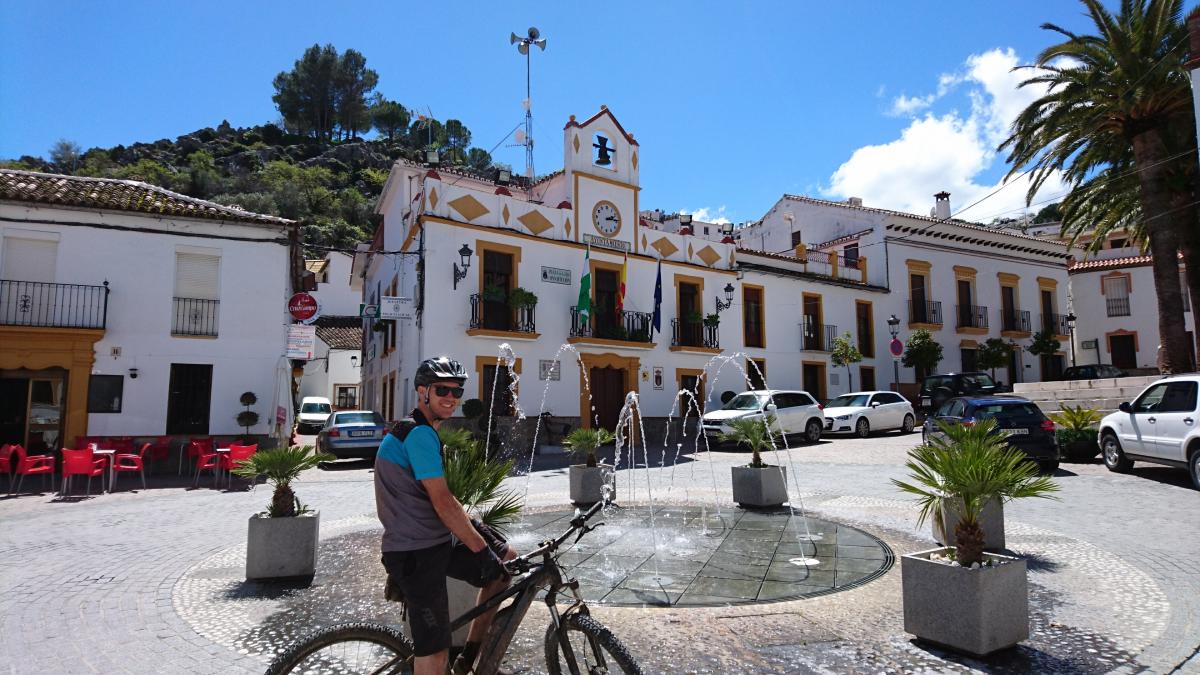 Our e-mtb day rides are graded according to fitness requirement (low/moderate/challenging) and mtb skill level (novice/intermediate/technical).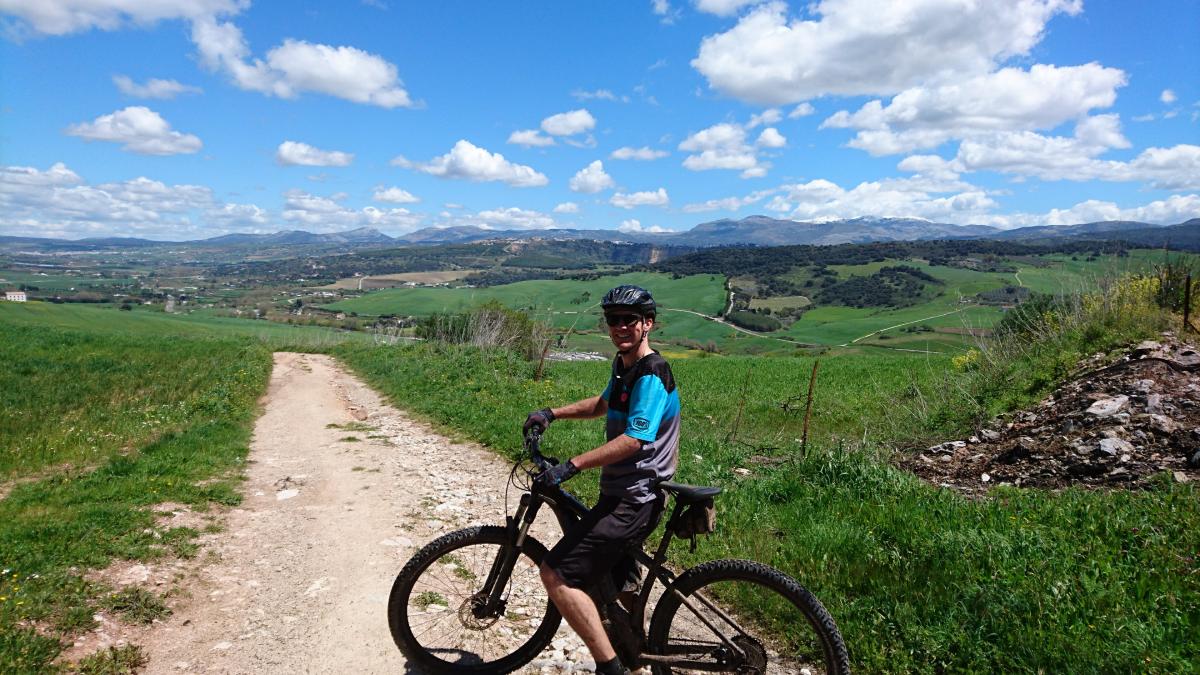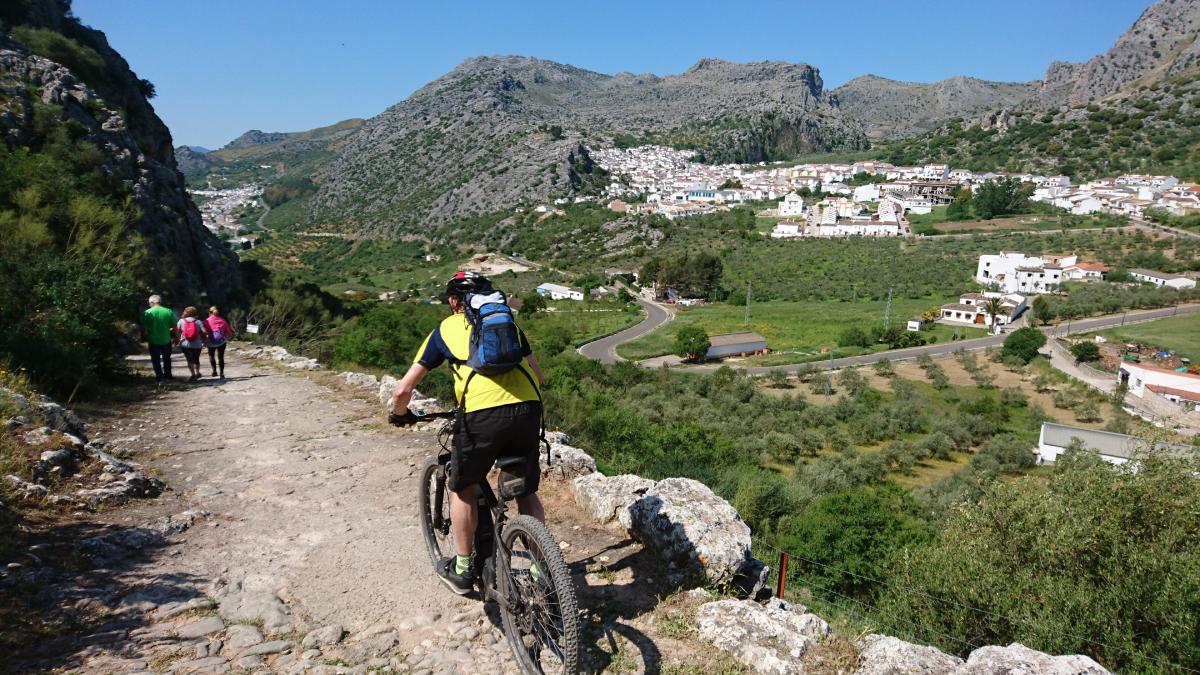 So if you are looking for a more relaxing way to enjoy Andalucia's mountain scenery on a bike, take a look at our different tour options on the links below:
We are happy to mix e-bikes with our regular hybrid and mountain bikes, which can be a perfect solution for couples with different cycling fitness  - one of you can use our usual bikes and the other can take an e-bike.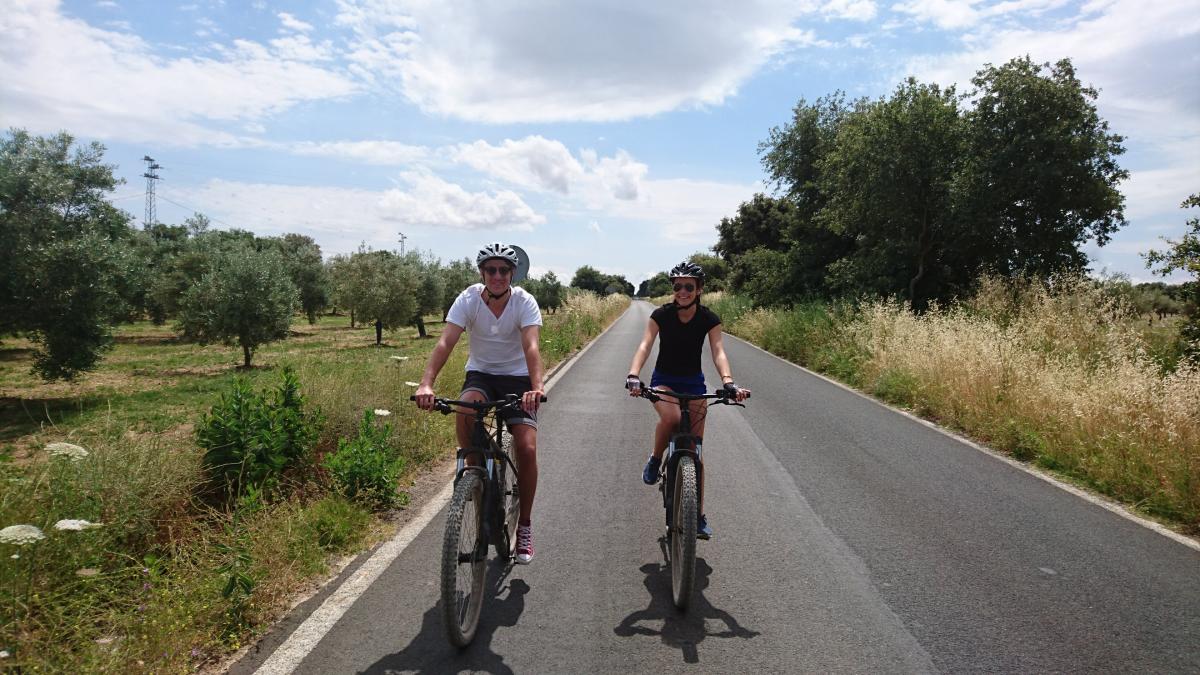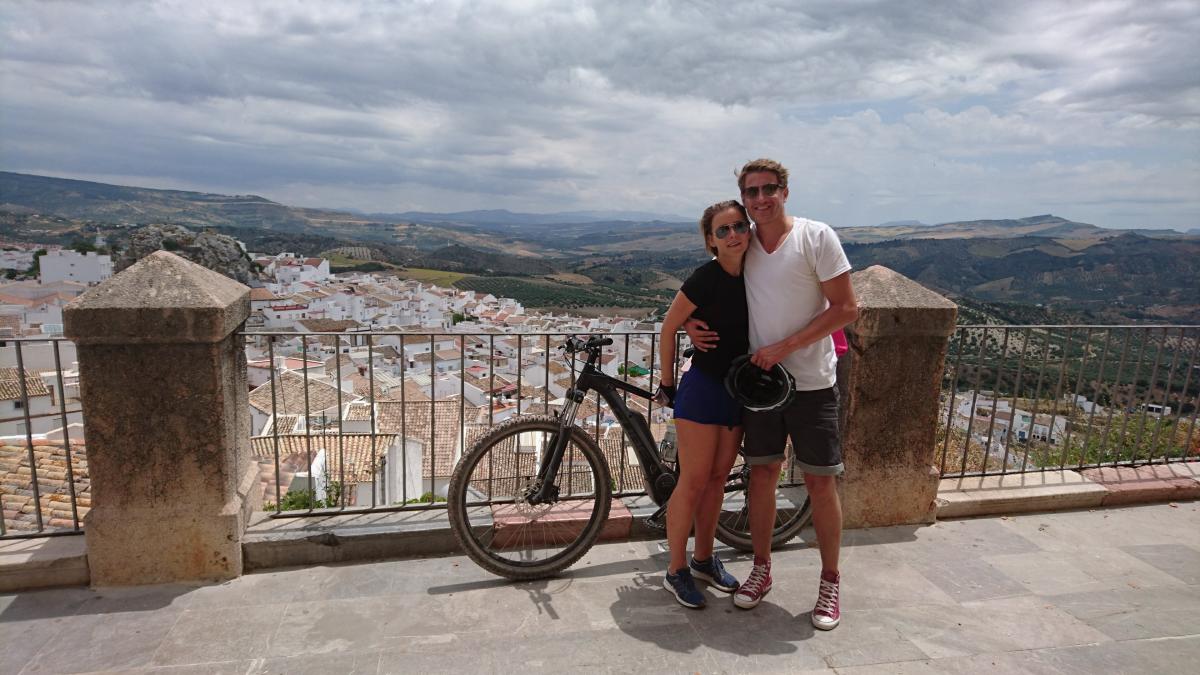 It's early days for our electric bikes but please take a look at some of our first Tripadvisor reviews which show how much all sorts of people enjoy riding them – and how easy the e-bikes make it for anyone to explore countryside that would seem too tough on a regular hybrid or mountain bike.
....Tripadvisor
You can book an electric bike tour with us quickly and easily. Drop us an email by clicking here on this link info@hikeandbikeholidays.com and let us know the following info:
How many people – all looking for e-bikes or some on regular hybrid or mountain bikes?

All your heights

The name of the tour you'd like to do or, if you need some guidance.....

 .....  do you want to ride off-road or on the roads? And what sort of cycling are you used to doing – distances, climbing and, for mountain biking, technical skill level ?

Your preferred e-bike cycling tour date(s)

Any other questions you may have
We will come back to you quickly with availability, suggestions and answers to your questions. Come and join the fun!
Heather Cooper, Hike + Bike the Sierras  18/7/2018