Hike and Bike Links page
These links below are to some great websites. Check them out and support them as they provide some great products and services.
All these links go to external web sites. For your ease, we have split them into Hiking, Biking, Outdoor links and links to Products and Services in Spain.
HIKING, BIKING & OUTDOOR STUFF
Bike Lodging
Specialists in road cycling and bike moutain friendly holidays and vacations - France  http://bikelodging.com     
Amsterdam City Tours
We offer a wide range of sightseeing and cultural tours and excursions  www.amsterdamcitytours.com/customised-tours.html
Bike Ride Advisor
Directory of international bike tour and bike hire businesses: Hike and Bike the Sierras is listed on Bike Ride Advisor (part of Velogear)
Desire 2 Ride
Stafford based racing and triatholon bike hire. http://www.d2ride.co.uk
Jake's Bikes
Bristol based bike servicing and repair specialists; bike hire right in the city centre. http://www.jakesbikes.co.uk
Progressive Cycle Coaching
At Progressive Cycle Coaching the coach, Dan Bennett, will personally design a cycling training programme based upon your racing and training goals. Your programme will include a range of training, racing and lifestyle advice (dependent upon programme) that is designed around your needs. www.progressivecyclecoaching.co.uk
Go Trekkers
Wherever you may wish to travel, Go Trekkers has the map and outdoor equipment for you.  We offer you one of the world's best selection of more than 50,000 paper and digital maps along with an ever expanding range of outdoor equipment to help you along your way. We also strive to find environmentally friendly products that are conveniently delivered right to your doorstep. So why not take advantage of our decades of map and outdoor expertise before your next trek! http://www.gotrekkers.com
CYCLING LINKS
Database of bike manufacturers and their UK dealers. Find UK

 stockists searchable by postcode, plus links to UK clubs and organisations and more. http://www.cyclinglinks.co.uk
AW Cycles

awcycles.co.uk online bicycle and accessory shop from AW Cycles, Berkshire's local bike shop. www.awcycles.co.uk
Trailbrakes
Probably the most flexible mountain biking and

cycling tour provider in the UK, offering a range of completely unique holidays throughout Scotland and Northern England. With trips to suit all levels of expertise, we can tailor every aspect of your trip to fit your budget, holiday dates and aspirations. http://www.trailbrakes.co.uk/output/home.asp
Magicshine Bike Lights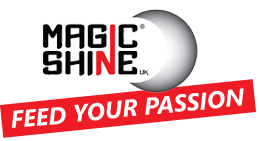 Magicshine UK is the exclusive distributer of Magicshine bike lights in the UK. 
We are a family business selling high quality LED bike lights, cycle clothing as well as other niche products for cyclists. http://www.magicshineuk.co.uk
PRODUCTS & SERVICES IN SPAIN
Secret Andalucia
Information about what's on and where to stay, eat and visit in the Guadiaro Valley. www.secretandalucia.com
Self Catering Holiday Villas – Mainly Spain, Beach and Golf Resorts
A selection of privately owned villas with private pools and apartments and townhouses, situated on golf resorts, as well as close to the beach. Family friendly villas, some with enclosed gardens and pool safety fences. Mostly in Spain, Turkey, Cyprus, Portugal and Florida. www.greatholidayrentalsabroad.com
Villas to Rent in Benalmadena
Panoramic Villas offer a superb variety of fantastic value villas to rent in the popular area of Benalmadena. View our choice of Villas to Rent in Benalmadena. http://www.panoramicvillas.com/villas-to-rent-in-benalmadena
Horse Riding Holiday in Spain
Eight day and five day horse riding holidays on the unspoilt Costa de la Luz in Andalucia. www.fantasiaadventureholidays.com
Armonia Alpujarra
Yoga Holidays, Inner Growth Holidays with Ziza Fernandes Sagy and Yair Sagy  In the foothills of the Sierra Nevada, Lanjaron, Southern Spain.  Yoga, Mindfulness meditaition, Therapies, great vegetarian food and lots of time to relax in a loving supporting environment. http://www.healing-retreats-spain.com
Barcelona City Tours
What to do in Barcelona?  Find things to do in Barcelona by taking a look on this page
http://www.barcelonacitytours.com/activity-search.html
e-Bike Tours Spain
An e-bike page
http://www.ebiketourspain.com/