Bike Tour Company of the Year Award
National Prestige Award – Bike Tour Company of the Year Spain 2021/22
We are delighted to announce that we have won another award - the Corporate LiveWire Prestige award for Bike Tour Company of the Year Spain 2021/22.
Corporate Livewire has run the Prestige Award scheme over the last 16 years on a national and international basis. For 2021 they introduced regional awards to recognise smaller, independent businesses that are extremely successful on a local level. We feel very proud to have been pronounced the winners of the award for Bike Tour Company of the Year for the whole of Spain.
We understand that we won the award on the basis of three main elements of our business.
1. Extensive Range of Long-distance, Multi-day Tours
Our multi-day Cycling and Mountain Biking Tours offer something for everyone. These tours range from just 3 days of leisure cycling to a week or more of challenging mountain biking. We also have tours for road cyclists, catering for riders who enjoy being on their bikes for just 3-4 hours per day, up to those looking for challenging, 70+km riding days.
For anyone who would like to undertake a tour but is worried about the hills or the daily distances, all our tours can be done on e-bikes.
Our tours take riders through the beautiful countryside of western Andalucia and to many of its most interesting and characterful cities, including Seville, Cádiz, Jerez, Granada, Tarifa and many more.
Most tours are self-guided and include accommodation, luggage transfers, GPS route files and bespoke maps, so all the riders need to focus on each day is enjoying their biking.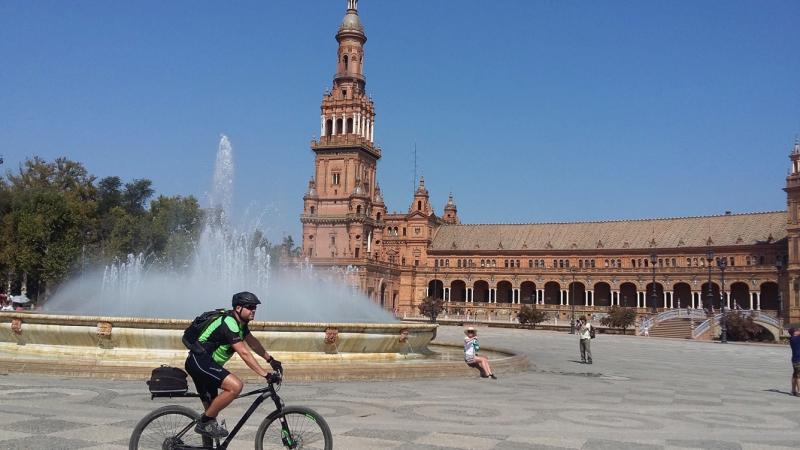 Wayne Pickering, founder and guide at Hike and Bike the Sierras commented:
'We specialize in finding the most scenic and unspoiled routes for our cycling tour customers, giving them a unique experience of rural Andalucia. Our mountain biking tours are particularly special, as there is very little mountain bike route information in this area, so it is extremely difficult for visitors to find good off-road trails. We have done all that work for them.'
2. Guided Day Rides at all Levels
Our range of Guided 1-Day Bike Rides make it possible for anyone to get out on a bike to explore the beautiful local scenery. All our day rides are graded from Easy to Challenging and include minibus support, so we can get further afield than the immediate region around Ronda. The minibus is also on hand if anyone is finding the going a bit tough.
Our mountain bike routes begin with easy rides, suitable for all the family, such as the Via Verde de la Sierra, along a disused railway line, or our countryside route to the village of Setenil de las Bodegas.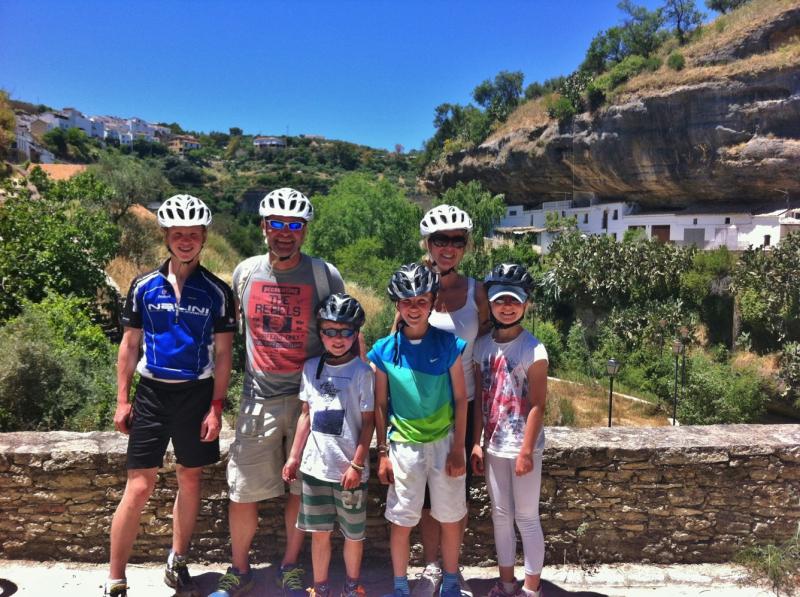 For more experienced mountain bikers, we offer routes which explore the extensive network of tracks and trails which criss-cross the countryside, including some technical routes, singletrack and interesting hill descents.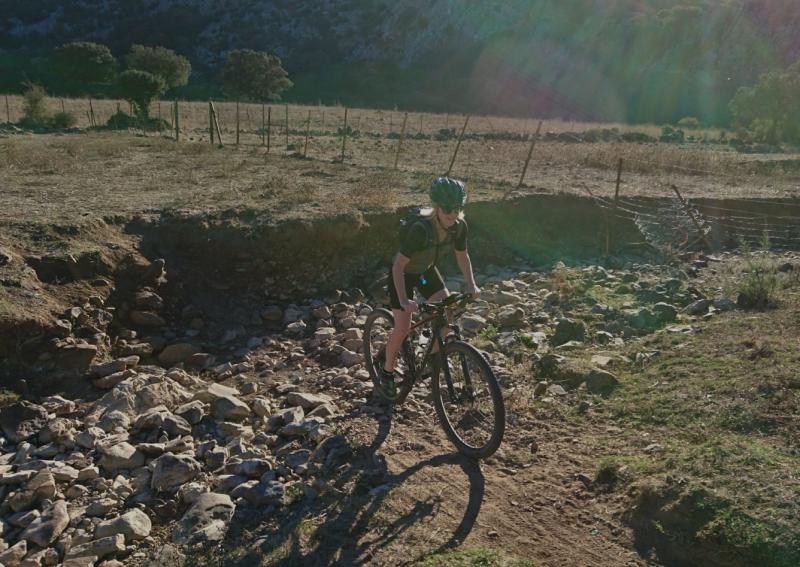 For cyclists who prefer the roads, the area is rich in superb, twisting mountain roads. You don't need to be an expert cyclist to enjoy these; we take all our day tours at a relaxed pace and make time to enjoy the views.
Whichever day ride you select, you will be sure to ride through stunning landscapes and experience wonderful local culture.
Heather Cooper, founder and guide, comments:
'We are continually expanding our range of bike tours. In just the last 12 months we have added new guided day tours in collaboration with local bodegas and with specialist Ronda historical guides.'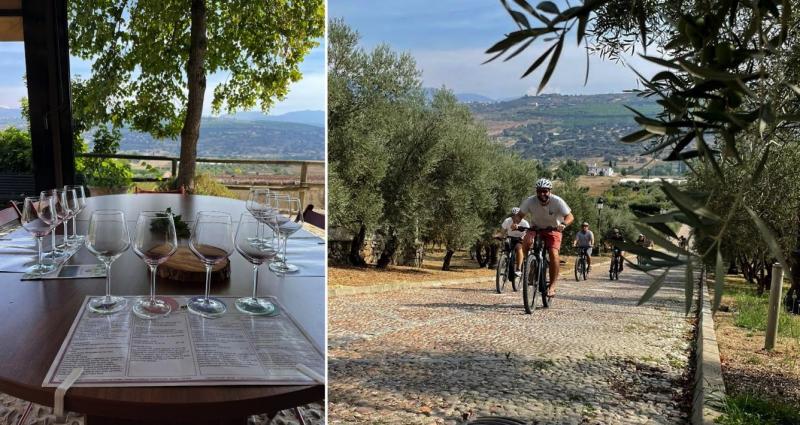 3. Expert Local Knowledge
All our bike tours are created from scratch, based on many years of exploration of the local area. Wayne has an extensive collection of published maps but they are light on detail and do not show all the rideable routes or hidden tracks and trails. He explains:
'I scour the maps and Google Earth for signs of rideable tracks, then I go out on my bike or motorbike to check out every metre of the routes for myself. I have now started producing my own maps, which provide much more information than can be found anywhere else. Even when I am putting together road tours, I always look for the smaller, less travelled routes, so we can keep our cyclists away from traffic as much as possible.'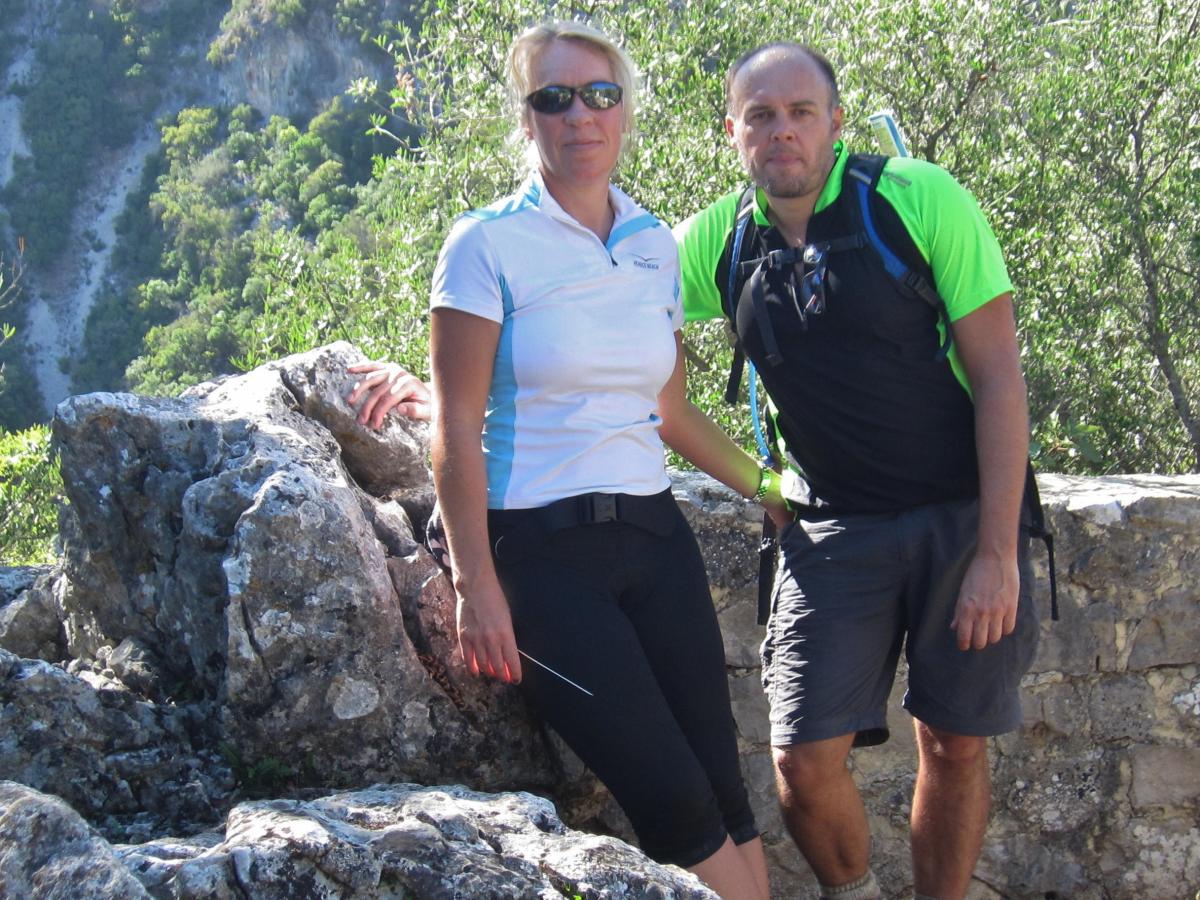 Commenting on Hike and Bike's award win, Rocky Singh at Corporate Livewire said:
'The judges recognised the hard work and positivity which Hike and Bike the Sierras put into their business. We hope this award brings more success in the future.'
And a final word from Heather:
'We are delighted to receive this award, which recognises our in-depth local knowledge and commitment to customer service After the enforced closure through the pandemic, it's great to feel that we are now 'back with a bang' in 2021.'
Find out more about our bike holidays and tours here.
Contact us for more information and for bookings: info@hikeandbikeholidays.com
Heather Cooper, Hike + Bike the Sierras    17/7/2021