Multi-Day Tours in Andalucia
Discover Spain through Multi-Day Trips from Ronda
We welcome you from the heart of Andalucia! Our tours depart from Ronda, Spain, a hotspot for outdoor lovers looking to explore the stunning countryside by either cycling, hiking, or both. We help you discover the magic of the region's less-travelled cycling trails and walking routes.
Our town is strategically positioned between two untouched Natural Parks, an ideal gateway for those wishing to immerse themselves in Spain's natural splendor. Here in Ronda, we are blessed with Europe's finest weather, boasting over 300 sun-drenched days a year.
Our diverse selection of holidays includes stays in the charismatic Ronda and multi-day tours in Andalucia, allowing you to experience the best this region offers. Our cycling routes extend beyond Ronda's boundaries, guiding you through some of Andalucia's most emblematic towns - the vibrant Seville, the enchanting Granada, the spirited Jerez, the coastal gem of Malaga, and beyond.
If you have any questions about the tours below, please get in touch. 
Embark on Multi-Day Adventures in Andalucia
Explore our range of multi-day trips from Ronda, Spain, by clicking the links below.
Each unique journey promises a blend of cultural immersion, scenic beauty, and exciting adventures:
Hiking & Biking Combined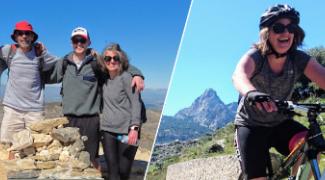 Combine Hiking and Biking on multi-day tours and holidays in Andalucia
Read more
Road Cycling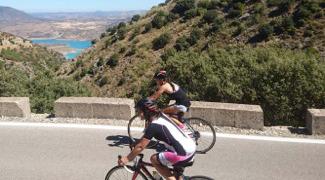 Road Cycling Multi-Day Tours & Holidays in Andalucia
Read more
Custom Tours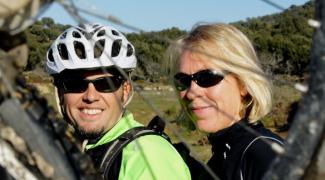 We are here to help you plan your tour of Andalucia
Contact us
Award-Winning Tours & Service