Mountains to the Mediterranean - MTB Route
MTB Route from Ronda to the Costa del Sol
Mountain Biking in Spain
One of the most popular rides on our mountain bike holidays in Spain and mountain bike day trips takes in a fantastic trail which starts high in the Sierra de las Nieves Natural Park and leads down through the forests and mountains to finish on the Marbella coast. We took a group down today and they enjoyed glorious sunshine all the way - though the sea looked a bit too chilly for us ordinary souls to take a dip at the end!
The route follows an ancient track, known as the Puerta Verde de Marbella, which has connected Ronda with Marbella for over three thousand years. The ride begins with a climb up from the entrance to the park, past acres of holm and cork oaks. Then we take a side turning onto a more rugged track which runs alongside a small stream – hard to believe at this time but it becomes an impressive and fast-flowing river after the winter mountain snowfall. We then make a steady 500 metre climb to rise well above the forest. Here we find pine trees, wide-open spaces and, at the top, a view of the Mediterranean sea in the distance.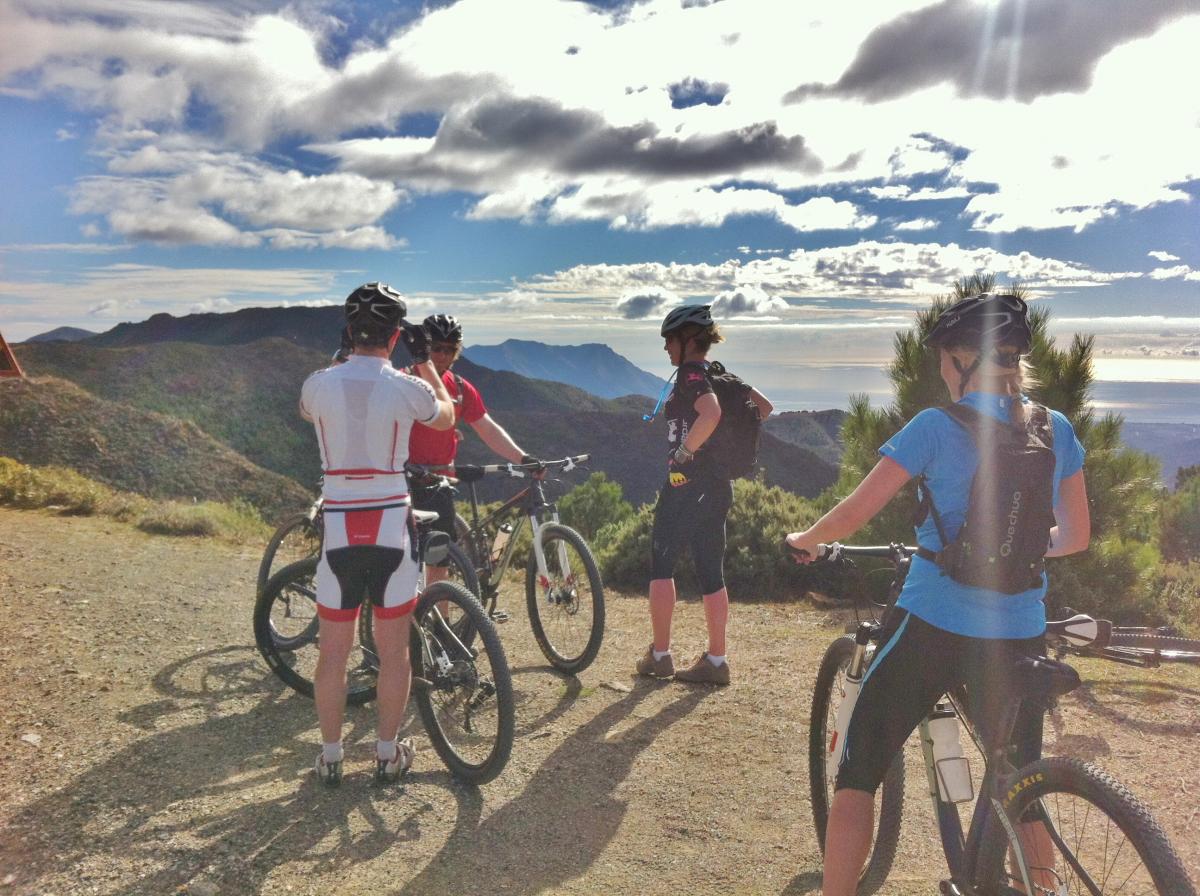 At this point, all the effort of climbing is rewarded with a 27km descent to the coast. However, we don't usually recommend just racing downhill as fast as you can, without stopping regularly to take in the views.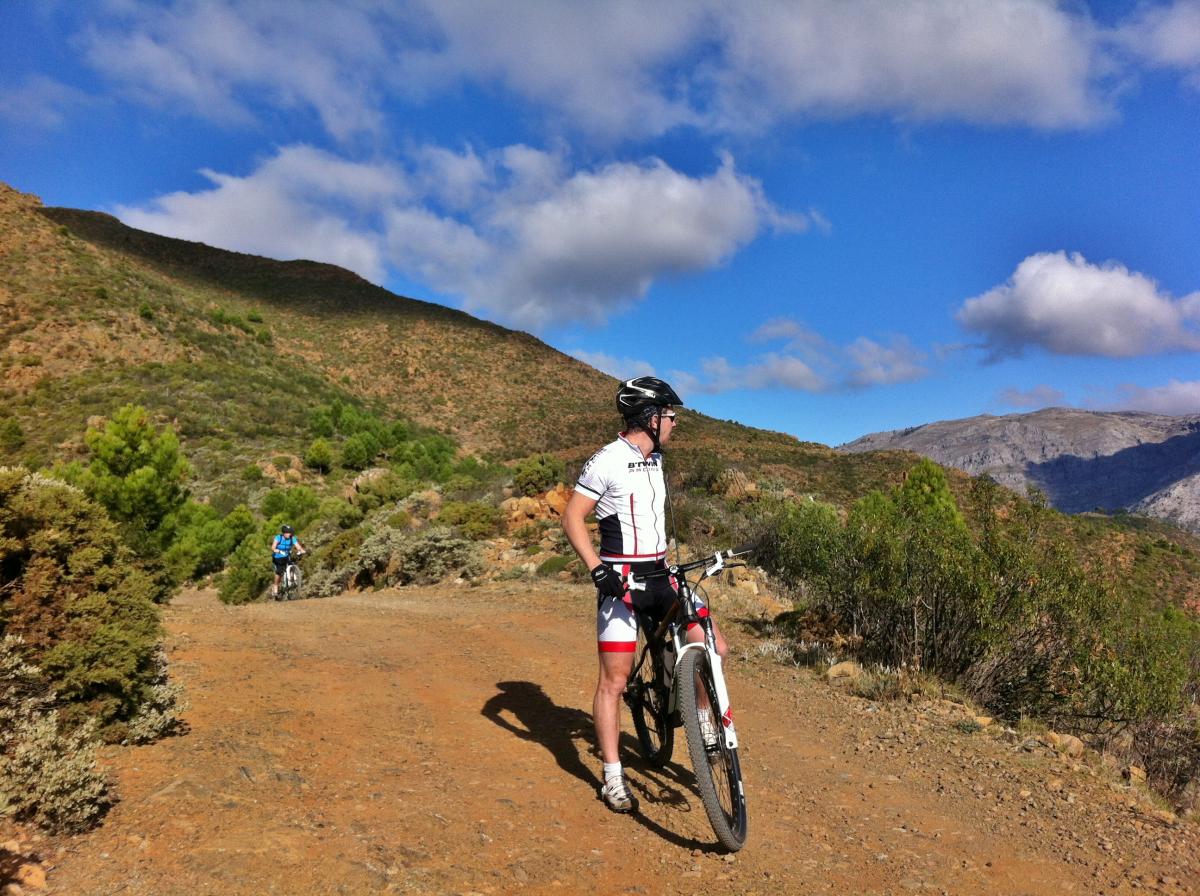 We ride down rutted and weather-beaten tracks, past remote mountain farmsteads - one in particular is normally full of cute little goat kids - and the Embalse (lake) de la Concepción. The track is reasonably wide all the way and, although a bit bumpy in places, is do-able by moderately experienced riders. Those with more experience can enjoy some singletrack sections, some extra climbs and some steep, fast descents over firebreaks and rocky trails.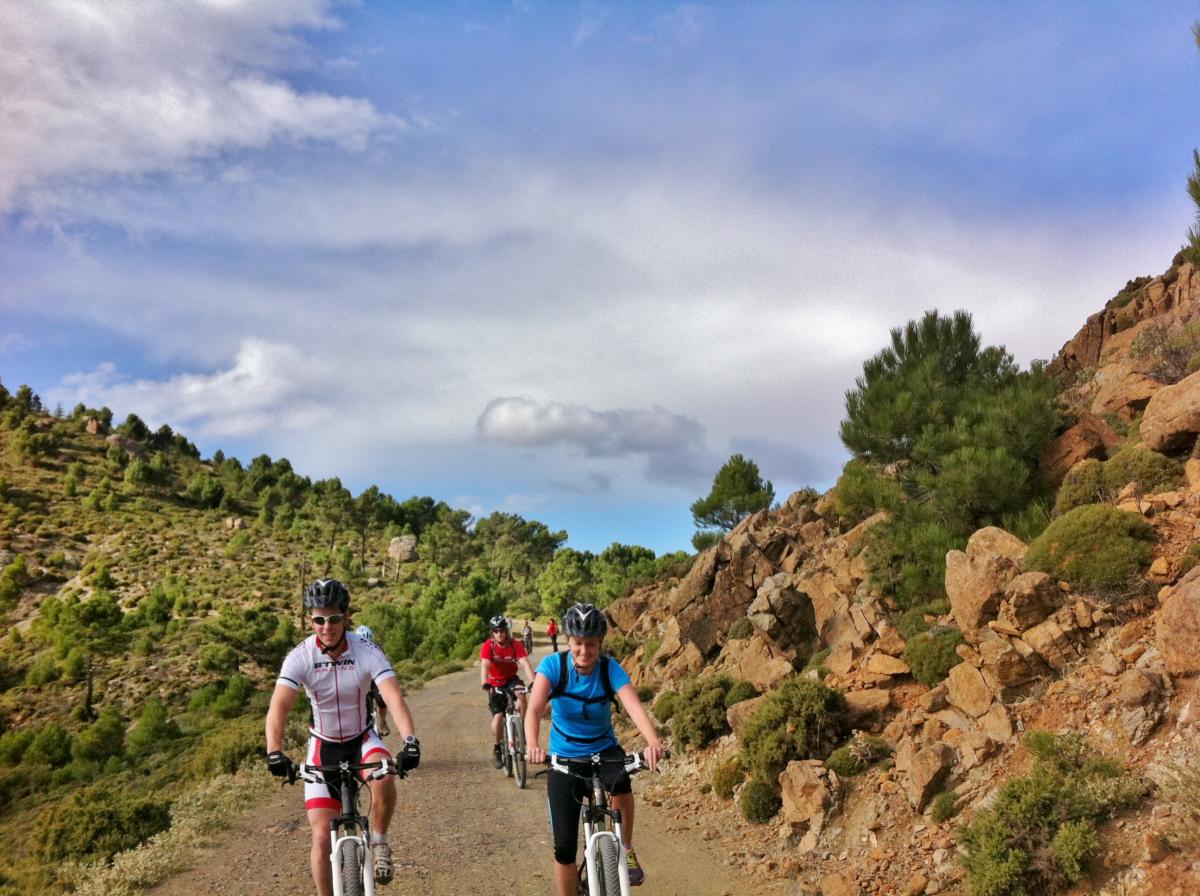 We finish with a little rise up over the top of the coastal highway, followed by a final descent down to the coast, finishing up amongst the glamourous villas and golf clubs of Marbella and the Costa del Sol - this is the best MTB Marbella. If you fancy a dip, there is a beach and bars where we finish at Puerto Banus. Puerto Banus boasts a marina filled with an incredible array of huge cruisers and large yachts, perfect for watching the jet-set (or wannabee jet-set) totter by.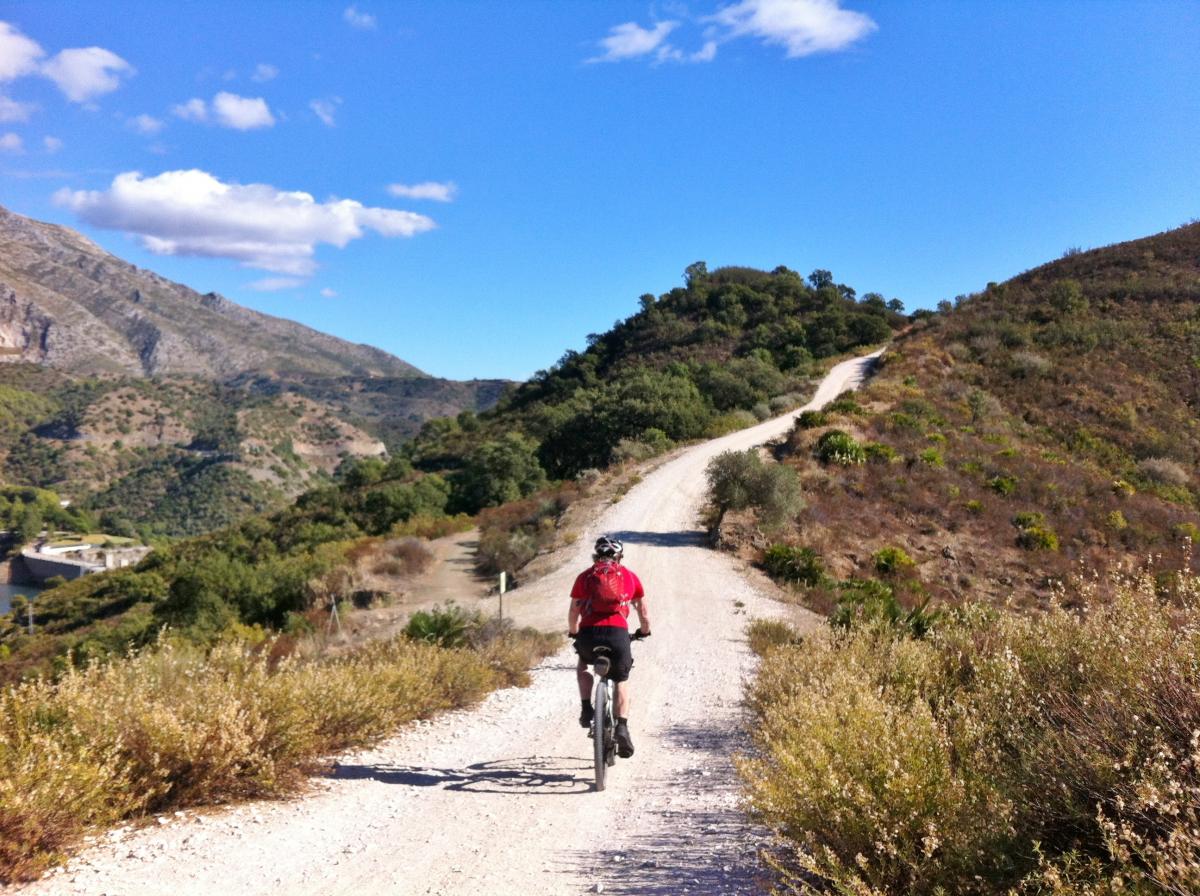 Mountain Biking in Spain
This Mountains to the Med route offers all the best aspects of mountain biking in Spain - dusty trails, amazing views, quiet trails, mountains, beach and, almost always, sunshine too. It is a fantastic and unique ride.
You can read more details about our Mountains to the Med ride here. Contact Us to book
Mountain Bike Holidays Spain
Or read more about our range of 1-day mountain bike tours and our mountain bike holidays Spain 
Heather Cooper, Hike + Bike the Sierras    19/11/2013