Biking in the olive groves of Ronda
Easy Mountain Biking in Ronda's Olive Groves
Although we have stacks of routes to walk or cycle around Ronda, either staying close to the town or venturing further afield, one of the key pleasures of our days is exploring new routes. Sometimes we are looking for new options for returning Hike + Bike customers, sometimes simply checking that the country tracks or trails have not been eroded due to weather conditions or that there have been changes to boundaries or new fences which mean we have to find new ways through. There is nothing more frustrating than cycling all the way down a great long downhill, only to find the way barred at the bottom so we have to turn around and ride all the way back up again! Other times, it's simply a case of a passing comment which inspires a new idea.
This week it was talk of a great olive harvest on the horizon for this year and the fact that Ronda is surrounded by hundreds of hectares of olive groves that start literally on the side of the old city walls. So how about a short tour just outside the town to see the trees in all their heavily laden, fruity glory?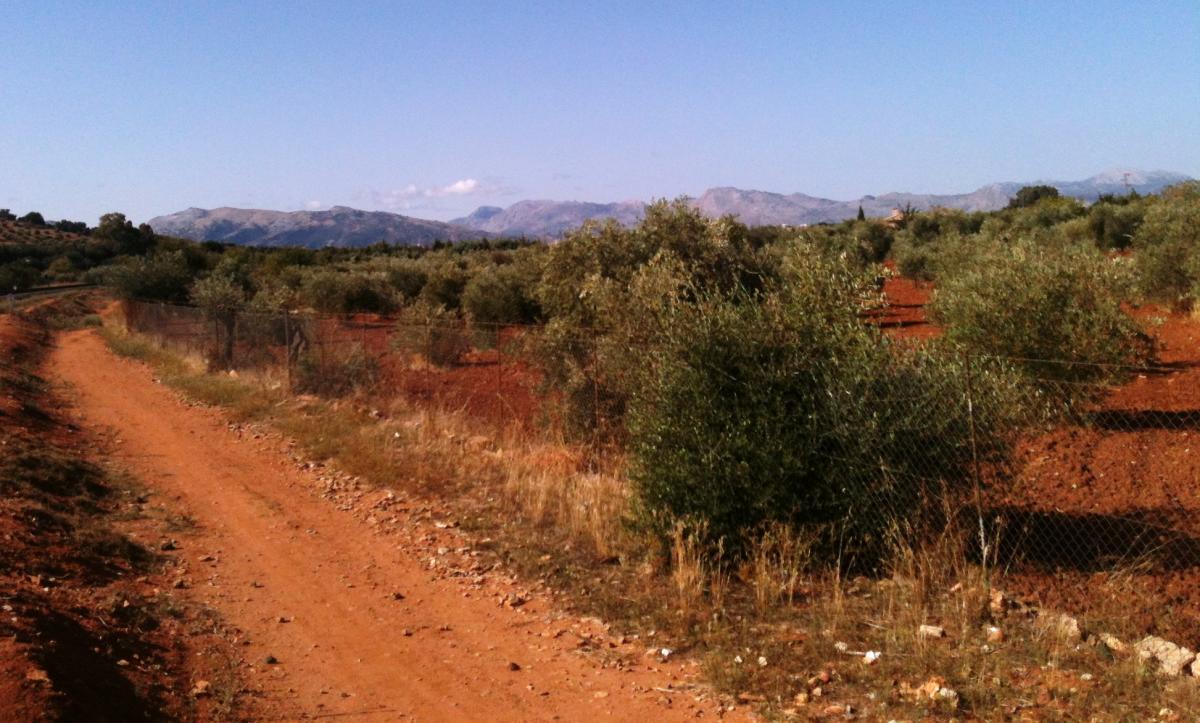 So we took the bikes out and, 25km later, had a great little circuit which took in farms, fields, red soiled tracks running alongside the edge of the olive groves, great hilltop views back to Ronda itself and a route back into town which skirted the base of the city walls and then wound up beneath the 16th Centruy Puente Viejo (Old Bridge).
Whilst the olive harvest won't begin for another few weeks, there is still time to take a spin around the town on this route. It's a charming and easy way to see a little of Ronda's local rural life, so that when you next take a bite of a delicious breakfast mollete (soft bread roll) drizzled with the freshest local virgin olive oil, you can remember the sights and sounds of exactly where it came from. 
You can read more here about our easy Family Bike Rides in or near Ronda.
Or explore Ronda on our Ronda Sights e-biking and walking tour. 
Heather Cooper, Hike + Bike the Sierras,   01/11/2013