Istan Lake MTB circuit
MTB Route near Costa del Sol - Istan Lake
Today saw us out on the bikes, enjoying glorious sunshine as we checked out the condition of the trail on one of our favourite challenging rides near to the Marbella coast. We started at Istan, a quaint little village with white-painted buildings and classic narrow streets, many with intricate paving. After a quick coffee in the village square, we headed off into the countryside.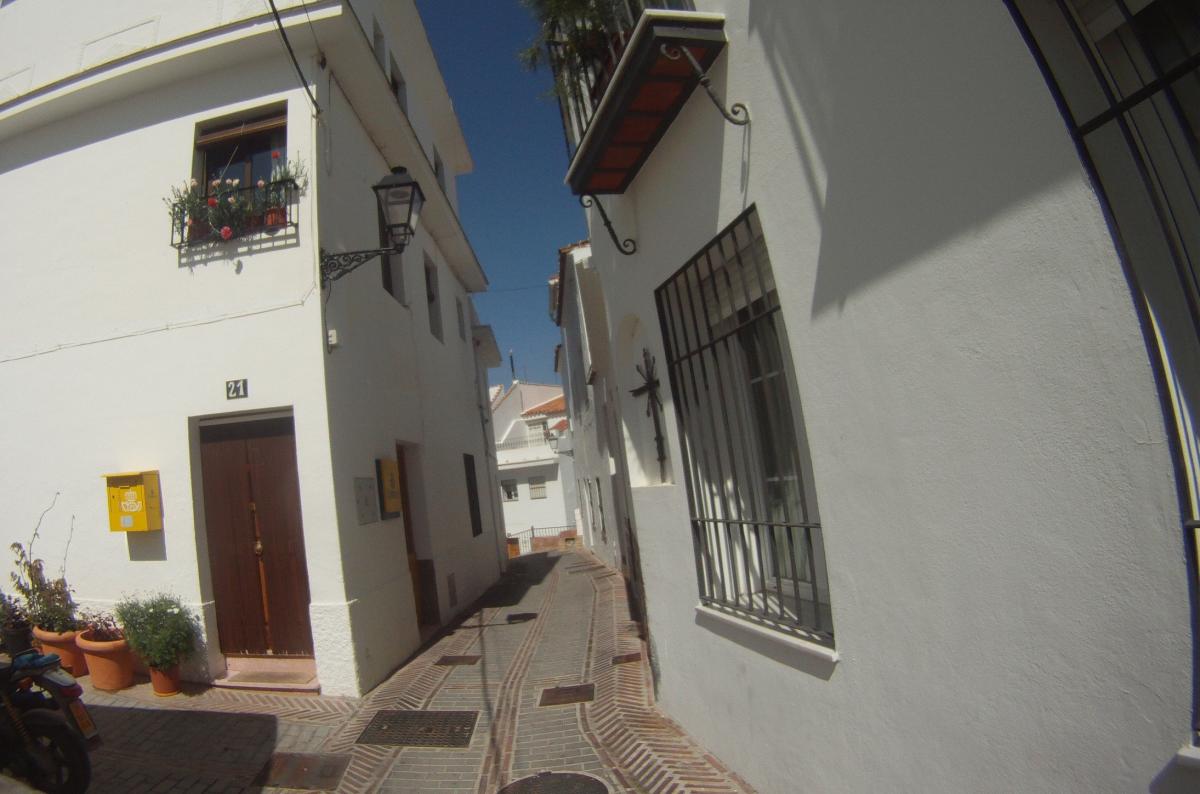 Istan is a huge area for avocado growing, with orchards stretching for miles out the back of the village. At this time of year, the trees are heavily laden with ripening fruit....some of which occasionally manages to drop offl over the orchard fences and onto the public path beside...what a delicious salad they make when carefully transported home!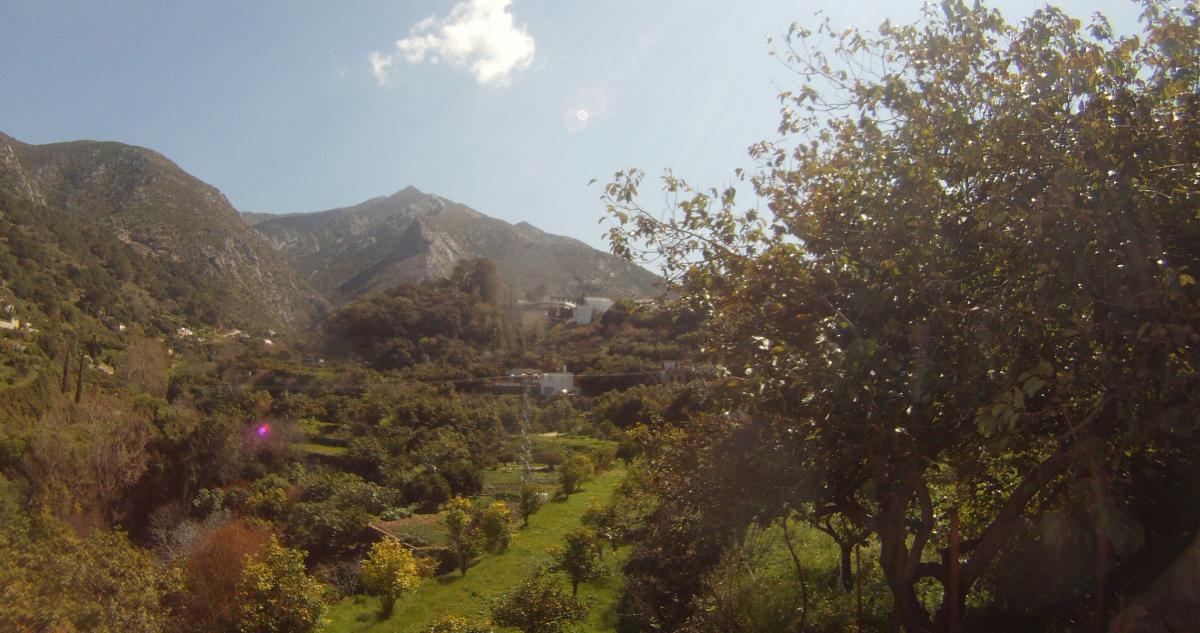 After the avocado orchards, the ride continues around the lake with a series of changes in altitude (that's the nice way of saying there is quite a lot of climbing). It takes a very wide northern circuit, which leaves you almost forgetting where you are, apart from the odd glimpse of water as you top off another cheeky little climb.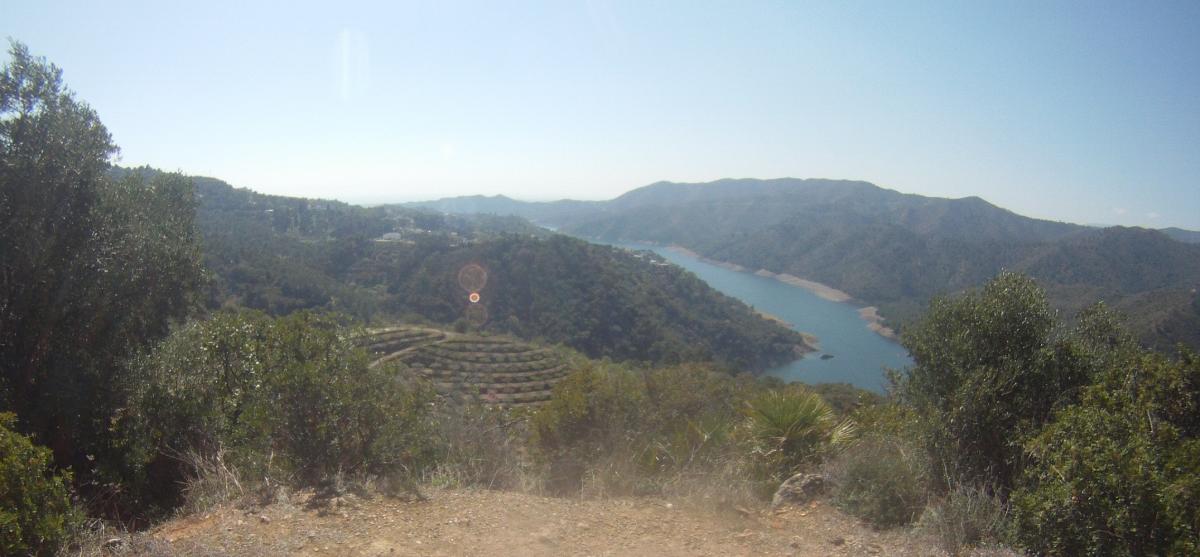 The track varies between wide open sections past farms or scrub and parts of the trail which head down into the pine forests which surround the lake region.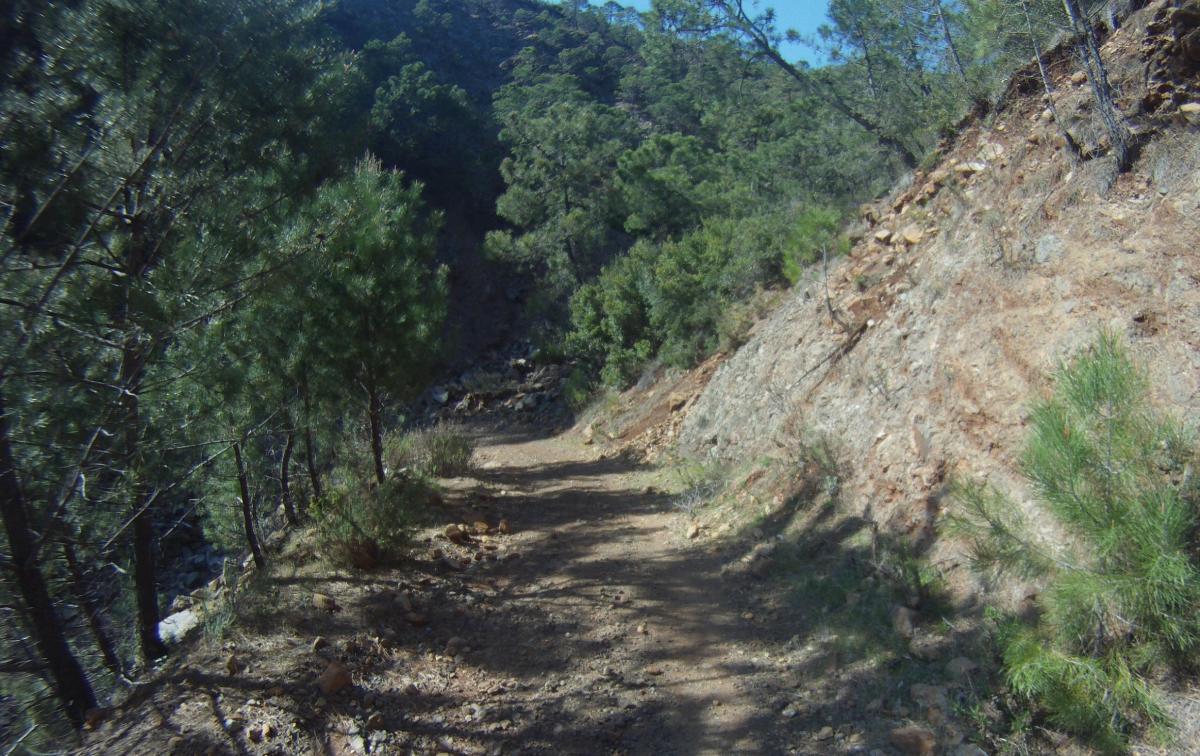 Some parts of the track have suffered a bit over the winter, so, whilst still perfectly rideable, they just need some careful negotiation.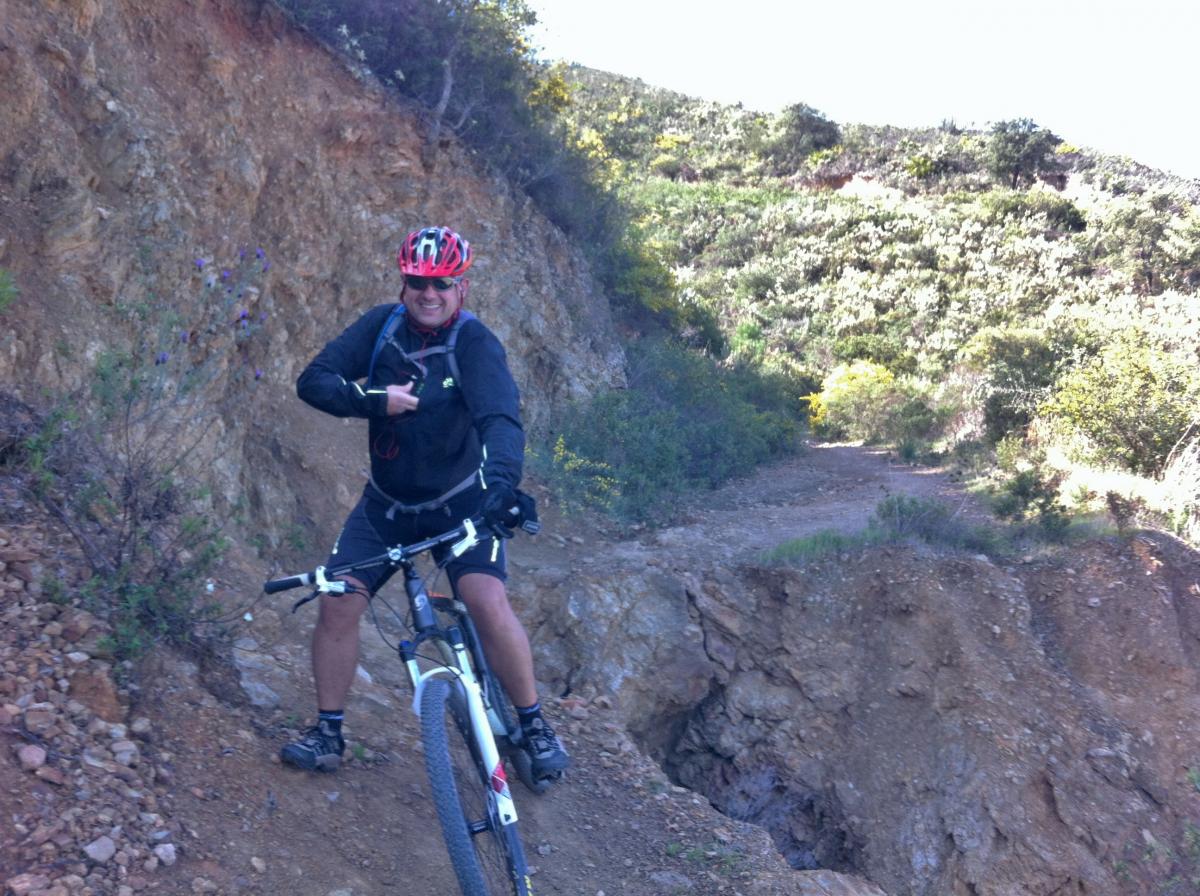 Altogether, this is a longish ride (around 50km, depending on the exact route chosen), which takes in some varied tracks and requires a bit of technical skill plus the ability to stick with it when the ups and downs just never seem to stop.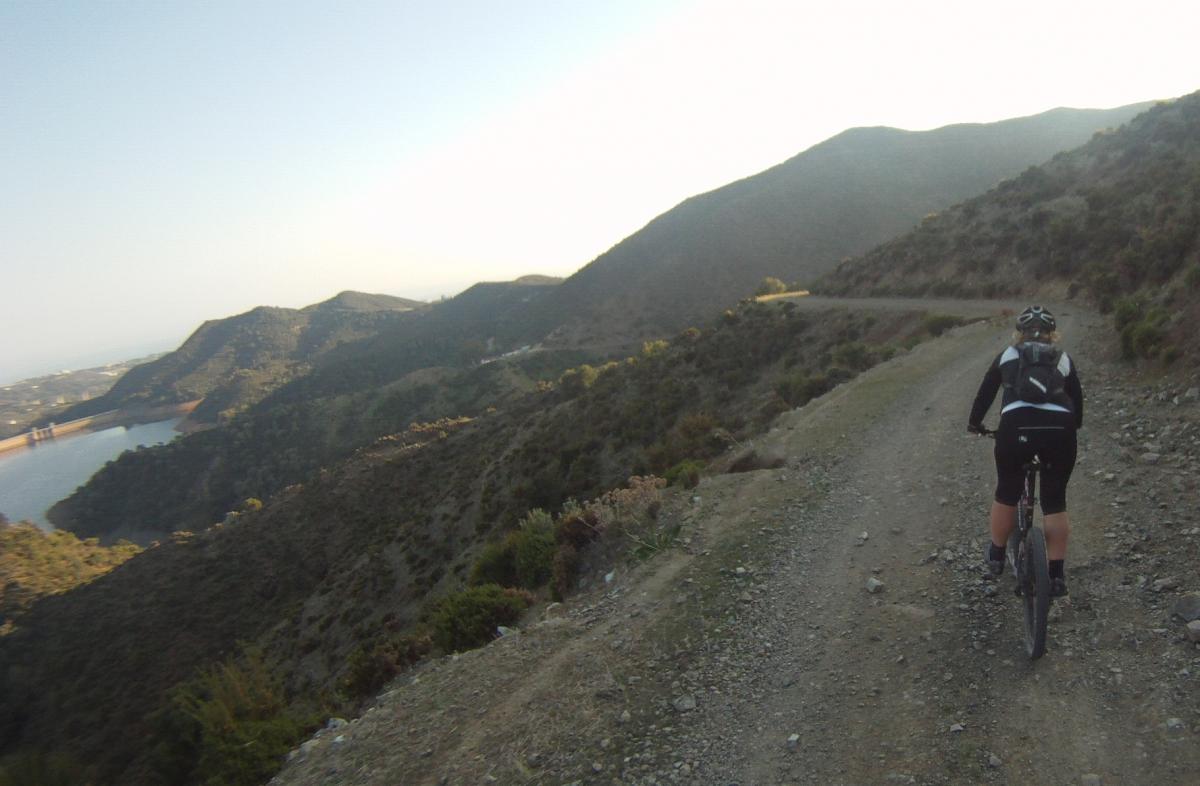 But it all feels worth it when you get to the final sprint, which takes in the last section of the Puerta Verde de Marbella, our "Mountains to the Mediterranean" ride. This brings the welcome sight of the dam at the bottom of the lake, the coast and, in the far distance, a chilled beer!
Heather Cooper, Hike + Bike the Sierras,  03/03/2014