No mountains, deer!
Cycling in Richmond Park
So where did all the mountains go?  This deer looks like it's wandering around on distinctly flat, very British looking woodland…..
And that's where it was. So whilst our normal view of deer is far off in the distance, across miles of Spanish mountains, we discovered some distinctly less timid ones wandering around in Richmond Park near London.
Yes, we are taking a little time out from Spain with a winter visit to the UK.  We popped down to London for a few days and took a quick spin along the banks of the River Thames and around the park. For those not familiar with Richmond Park, it's not a bit like Regent's or Hyde Park, all formally laid out gardens and neatly clipped hedges. It used to be King Henry VIII's hunting grounds and, apart from being a bit smaller now, it still covers 2500 acres and retains the same feel of open woodland and unspoilt countryside that it had in those days - just a few less cross bows being wielded!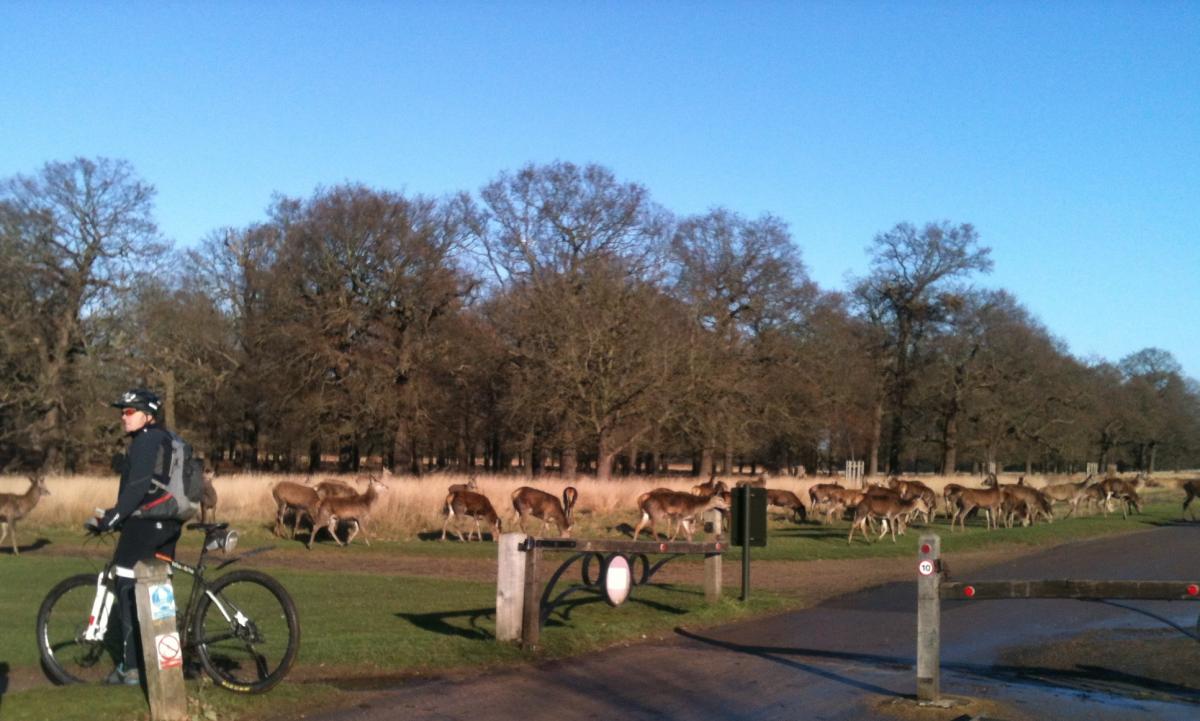 There are still two large herds of protected deer which roam freely in the park and they are clearly very used to lots of people and bikes.  The park is a wonderful space to escape from London, only a few miles away from the city centre, on top of Richmond Hill, with great views in the distance to St Pauls Cathedral and other notable city landmarks.
Of course, I'm biased, as it's where I used to live, but who could argue with this.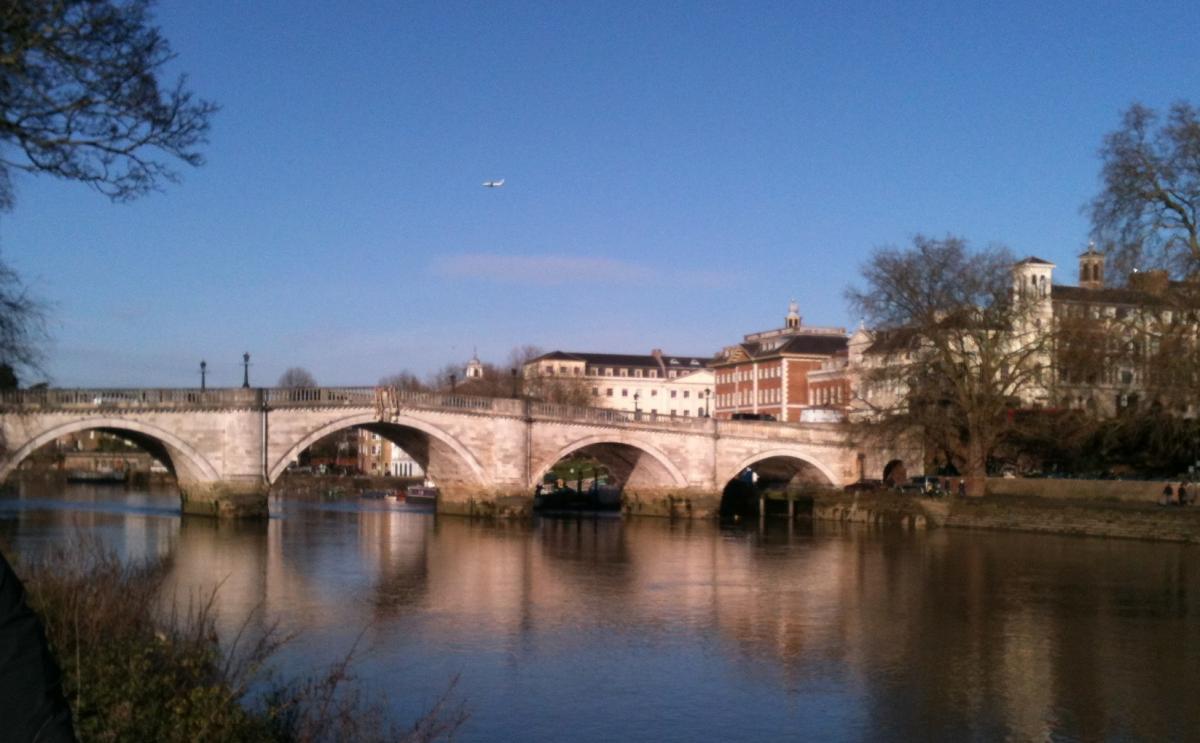 So even though we are missing the mountains a little, this day out in glorious sunshine, with amazing blue skies was good compensation. The only downside was the puncture less than a mile into the ride. Wayne wasn't too pleased to be doing running repairs so soon into our UK experience …"Unbelievable! After a year and a half of riding in the thorny, rocky mountains of Spain without a single puncture, we've been 10 minutes on the streets of London!  I wanna go home!" 
Heather Cooper, Hike + Bike the Sierras    05/01/2013