Centre Based Hiking Holidays in Andalucia, Spain
Enjoy fantastic hiking in the mountains and valleys of Andalucia on centre based hiking holidays in southern Spain.
We are based in the town of Ronda, ideally located between two areas of protected Natural Park and surrounded by fabulous hiking territory. Ronda is spectacularly different from other tourist cities because it is right in the heart of the countryside. Wherever you stand in the town, you can look directly out towards a vast expanse of mountains in all directions. The Guadalevin river cuts right through the centre of the town's deep gorge and other river systems run throughout this fertile region. The landscape is dotted with areas of rich forest, open countryside, wine and olive groves and the sun shines for more than 300 days per year.
What makes this area particularly special for hikers is the mass of hidden tracks which criss-cross the countryside. There are old drovers' routes, secret mountain pathways between villages and quiet, barely used trails to discover. We can show you the very best of these routes.
We arrange hiking holidays throughout the year at different levels of difficulty. Join other hikers or we can create a bespoke holiday to suit your hiking preferences. Most centre based hiking holidays are guided but we can also arrange self guided hikes and holidays.

​
Centre Based Hiking Holiday prices
€790

per person based on 2 people sharing.

(B&B in central Ronda hotel)

Price includes:
7 nights' accommodation (B & B) 

5 days' guided hiking

Registered English guides

Vehicle support throughout the week
€860

per person based on 2 people sharing.

(Half board in the Hotel Molino del Puente)

Will also enjoy:
5 nights' dinner in the hotel's excellent restaurant

Afternoon tea/coffee and cakes every day

Pool
Mountain Hikes and Countryside Walks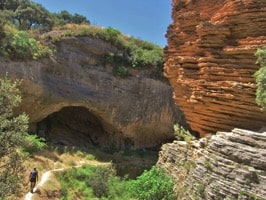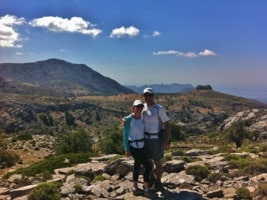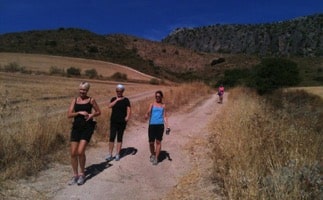 On each day of your centre based hiking holiday you will hike on natural tracks and trails through the Serrania de Ronda and nearby Natural Parks. As well as stunning mountain vistas, you will witness how rural life in this quiet corner of Andalucia has  changed little for hundreds of years. Following each day of hiking, complete your Andalucian experience with cold drinks and delicious local tapas!
Our hiking guides have expert knowledge of the local area. They will lead you through each day's walk, pointing out interesting sights along the way and sharing with you many of the cultural aspects of rural Spain.
Difficulty level
Our most popular centre based hiking holidays are at an intermediate to challenging level. Generally speaking, this gives the best variety of hikes and maximises the terrain you will experience. This level of walking will require a good level of overall fitness. You should be prepared for walking for 4-6 hours per day, often on rough or uneven terrain. All the routes involve some ascent and descent, sometimes steep or with a drop to the side. You will need a good pair of walking shoes or boots. Poles are not essential but you may wish to bring them if you are used to walking with them.
For your safety and peace of mind, our guides are qualified Outdoor First Aiders and carry a first aid kit.  Our minibus is on hand throughout your guided centre based hiking holiday to optimise route choice. It is also available to help out if anyone runs out of steam along the way!
Example Holiday Itinerary
| | | | | |
| --- | --- | --- | --- | --- |
| Day | Activity | Distance | Ascent | Description |
| Day 1 | Malaga airport transfer |   |   |   |
| Day 2 | Montejaque to Ronda | 12km | 376m | From a small mountain village we walk back to Ronda, including spectacular views of Ronda gorge and bridge. |
| Day 3 | Torrecilla Peak | 16km | 823m | Cross the Sierra de las Nieves Natural Park to the summit of the highest peak in Western Andalucia. Amazing views! |
| Day 4 | Grazalema to Montejaque | 17km | 264m | From a small mountain village we walk back to Ronda, including spectacular views of Ronda gorge and bridge. |
| Day 5 | Rest Day |   |   | Chill out at your hotel or explore the historic town of Ronda. |
| Day 6 | Tajo del Abanico to Benaojan | 15km | 264m | Visit a striking limestone gorge then head into the hills and to a local beauty spot with waterfall and clear water pool. |
| Day 7 | Cartajima to Ronda | 13km | 463m | From a small white village, follow an ancient drovers's trail over the mountains to Ronda. |
| Day 8 | Malaga airport transfer |   |   |   |
HIGHLIGHTS

Dramatic scenery, peaceful and remote trails, stunningly beautiful region of southern Spain

Varied walking terrain - hillside goat tracks, undulating valley trails, high mountain passes and unsurfaced farm lanes

Historic town of Ronda

WILL I BE FIT ENOUGH?

Fitness is hard to judge but as a rule you need to be capable of walking for a minimum of 4 hours in hilly and mountainous terrain. Some descents and ascents are steep and can be on loose or rocky surfaces. Our routes are designed to go into the remotest parts of the Serrania de Ronda, so you will often be well away from "civilisation" for the day. Whilst your main luggage is transferred for you be prepared to carry appropriate provisions and equipment to see you through each day.

Just remember that in summer, higher temperatures (rising steadily from 2pm) can make walking seem harder so we suggest starting soon after 9am and aiming to finish before 2pm without stopping for lunch.

WHERE WILL YOU BE STAYING?

Hotel Molino del Puente - Our centre based half board hiking holidays are located in a family-run, boutiuqe countryside hotel, just outside Ronda. The hotel is a beautifully restored olive mill, full of character and comfort. On 5 nights you will dine in the hotel's excellent restaurant, with 2 nights left free for you to explore Ronda's extensive range of restaurants and tapas bars. Standard accommodation is for 2 people in a double or twin room.

If you prefer to stay in Ronda town, we can arrange accommodation at all levels here. We are familiar with all the hotels in town and maintain close relationships with our favourites. Standard accommodation is in a 4**** hotel in the centre of town, close to the bullring and main sights. If you have other specific requirements (pool, garden, views, etc.), we can quote on a bespoke package for you.
Self Guided Hiking Holidays
If you prefer to walk without a guide, some of our hiking routes can also be completed on a self-guided basis. These hikes are circular from the hotel or use public transport (in Ronda) for access to start and finish points. Some hikes are only possible with vehicle support. We can arrange self guided hiking holidays or a mix of guided and self guided. Just let us know what you prefer when you enquire.
N.B. 100% self guided centre based hiking holidays are based in Ronda to make use of transport links in the town. The Hotel Molino del Puente is not available for self guided hiking holidays.
Hiking Day Trips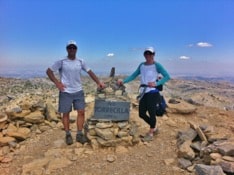 Already in Ronda and looking for a day out hiking in the mountains? Check out our Hiking day Trips.