Tajo del Abanico and Cueva del Gato
Hiking - Moderate
This walk takes us via the limestone gorge of the Tajo del Abanico "The Fan" and on  through hillside landscapes to the west of Ronda, to finish at a local beauty spot. The Cueva del Gato is a striking mountain cave entrance, waterfall and crystal clear water pool.
We head out from Ronda, through holm oak woodland and to an isolated mediaeval cobblesone pathway. The pathway leads us into the Tajo del Abanico gorge where we find a low cave and the huge, fan-shaped rock which gives the gorge its name.
We then head into the southwestern hills, crossing high open pastures and small mountain streams. We enjoy stunning views throughout, first of all back to Ronda on its clifftop location and then forwards to the dramatic mountains of the Grazalema Natural Park. We descend to the valley of the Rio Guadiaro and follow the river a short distance to the Cueva del Gato or "Cat Cave", named for the shape of the cave mouth in the mountain. A waterfall at the cave entrance flows all year round, however dry the weather, as the mountain contains a network of water-filled tunnels and caverns. Each day thousands of litres of crystal clear (and very cold) water exit the cave via the waterfall to create a stunning, blue water pool. There is time for optional refreshments near the cave before we return to Ronda in our minibus. An altrnative finish is to walk back along the river to Benaojan Estacion where you can have lunch at the Molinoi del Santo restaurant which serves excellent food in a beautiful location.
Note: This route uses a mix of unsurfaced roads and narrower tracks. There are two notably steep hill climbs and a couple of small stream crossings, which are normally dry.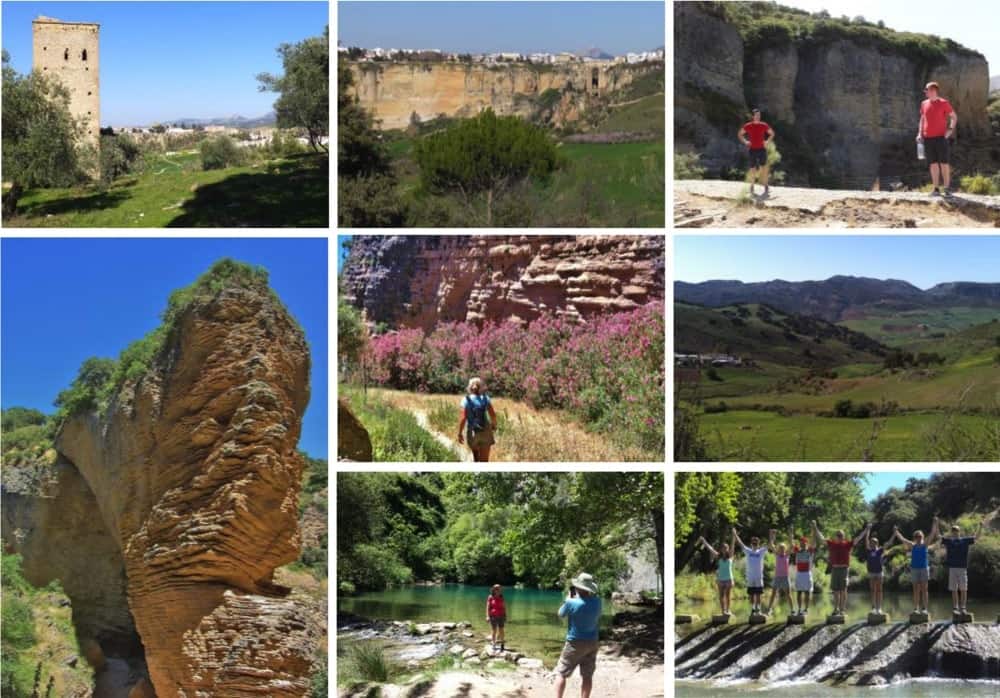 ​
Distance: 

14km

Hike Time: 

3-4 hours

Ascent: 

294m ⬆︎

Descent: 

587m ⬇︎

Start:

RONDA

Finish:

CUEVA DEL GATO

PRICE:

Min. 2 people: €40 per person

Additional People: €20 p.p

Includes:

English speaking guide
Transport return to Ronda
Tel: 0034 638 873 279
Activ Turismo No. AT/MA/00221