Walking Holidays in Spain  
Self Guided Walking Tours in Andalucia
Leave the crowds behind and take a walk along quiet mountain pathways, past olive groves and vineyards. Or scale Torrecilla, the highest mountain peak in western Andalucia. The mountains provide many stunning vistas for you to enjoy on your walking holiday, and the limestone which forms the base of most of the landscape here creates dramatic cliffs, gorges and underground cave systems throughout the area. White villages are dotted through the mountains, giving a taste of what life has been like here in this quiet corner of Andalucia for many hundreds of years. The pathways which cross the countryside were often the only routes in and out of the villages and remote farms – ancient drovers' trails and donkey tracks that twist and climb through the craggy mountain landscape and through unspoilt woodland.
Guided or Self Guided?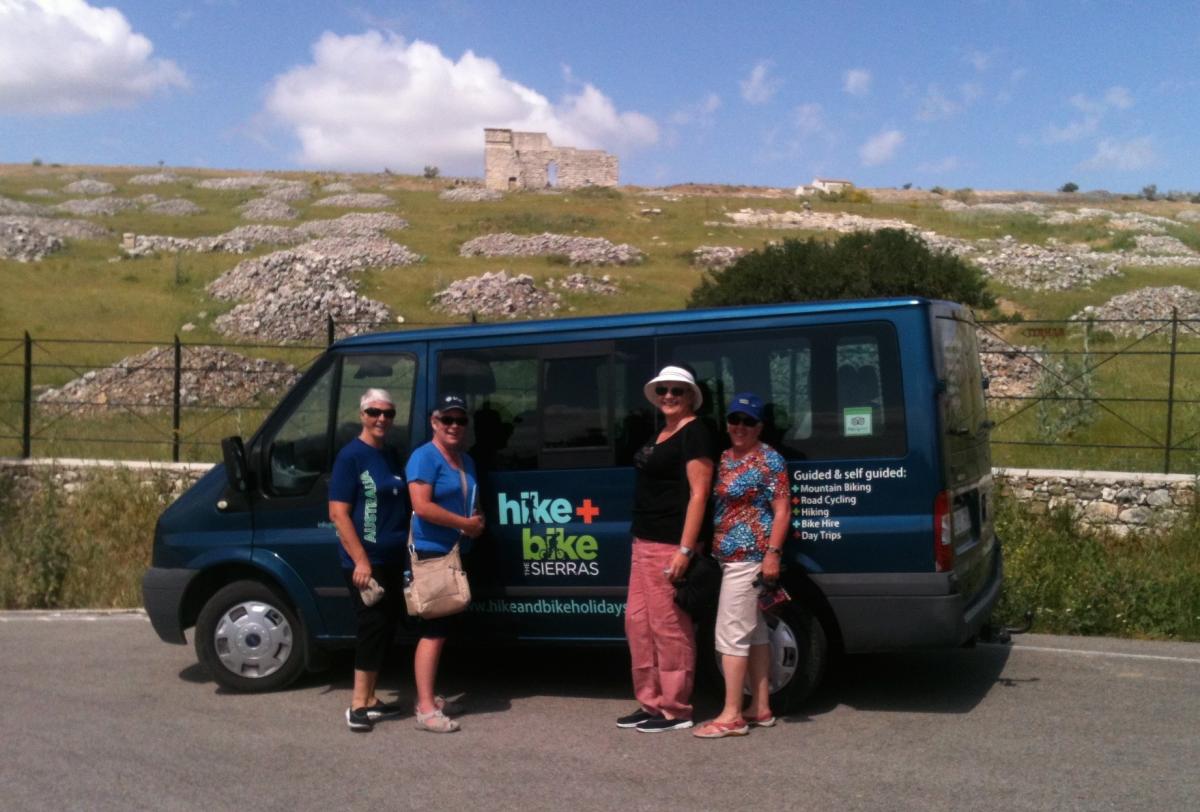 Our centre-based guided wallking holidays and Hike + BIke holidays (combining walking and cycling) are based either in a boutique country hotel in a restored flour mill just outside Ronda or in Ronda town itself, in a 4**** or equivalent hotel. 
Our guided holidays are fully vehicle supported, which opens up the route choice considerably, as there are limited walking options heading out only fom Ronda. Our self guided centre-based walking holidays are based in Ronda townm in a 4**** or equivalent hotel or for a more varied self guided walking holiday, we recommend our White Village Walking Tours. These walking tours range further afield from Ronda and enable much more varied exploration of the area. Click on the picture boxes below to find out more.
We are very flexible on holiday dates - tell us when you wish to travel and we will organise your trip to suit:
---
Walking Day Trips 
Already in Ronda and looking for a day out walking in the mountains? Check out our Walking Day Trips.