Mountain Bike Holidays in Spain
Mountain BIking Holidays in Andalucia
Guided mountain bike holidays in Andalucia, southern Spain. British Cycling qualified mountain bike guides with expert local knowledge show you the area's remote mtb trails, exploring the extensive network of farm tracks, natural cross country trails and singletrack. The Andalucian mountains offer an mtb holiday experience which is a world away from the beaches of the Costa del Sol resorts - hidden trails, stunning mountain landscapes, traditional white villages and excellent riding variety. The trails are generally dry and dusty, including thrilling descents and challenging climbs, technical single track and XC routes.
Join other riders on a pre-set itinerary or we can create a bespoke holiday to suit your preferred mtb holiday dates and riding ability. MTB holidays can be arranged at intermediate or advanced level and for minimum 2 people. We offer:
guided centre-based mtb holidays - one location, no packing and re-packing, loads of great local trails

special seasonal or event holidays - pre-set itinerary and dates to optimise the group experience

mtb tours - ride from place to place along ancient drovers' routes and on the network of trails which link the regions' white mountain villages
Our guided centre-based mountain bike holidays are based either in a boutique country hotel located just outside Ronda or in Ronda town itself, in a 4**** or equivalent hotel. Each day you will ride out with your guide to explore the varied local terrain - let us know your experience level and we will ensure the routes suit you. Each day is fully vehicle supported to give you the best mtb experience possible and to help out if you find you have bitten off a bit more than you can chew.
"Wayne & Heather looked after us so well. Everything from the litttle details of airport transfer and bike prepping, right through to fantastic and varied guided rides, and delicious food. We'll be back!"  Tim, UK, September 2015 
Our Guides

Your British Cycling qualified mountain bike guide will suit every day's riding on your mountain biking holiday to your level of experience. They will lead you on the best routes so you don't need to worry about navigation and you will discover hidden mtb trails known only to the locals. Your guide will ensure that every day consists of smooth flowing rides so you can cover plenty of ground. If you like, they can add in a bit of coaching along the way too. You will improve your mountain biking skills and gain confidence on a mountain bike with practice every day – there is nothing like sunshine and perfect mountain biking conditions to give your mountain biking a boost.
N.B. There are no marked trails in this area, so we strongly recommend guiding if you wish to make the most of the mountain biking here. Some of our easiest routes from Ronda can be completed on a self-guided basis but the route choice will be limited.
Safety & Support
Our guides are fully qualified Outdoor First Aiders and carry a first aid kit at all times aswell as a wide range of tools & spares to deal with mechanicle issues with your bike.
In order to maximise each day's mountain biking, we do not restrict ourselves to circular rides – some of the best mtb trails head well out of Ronda into the surrounding countryside, so our minibus is available to bring us back to Ronda. The minibus is also available if at any time you find you have bitten off a bit more than you can chew and need a helping hand to get you home at the end of your day's mountain biking. 
---
Special Seasonal or Event Holidays
Look out for different mtb holiday events that we offer. Take a look at our latest New Year MTB holiday.
---
MTB Tours can be arranged for different itineraries and tour lengths. Some routes are available only on a guided basis, others are self-guided.
---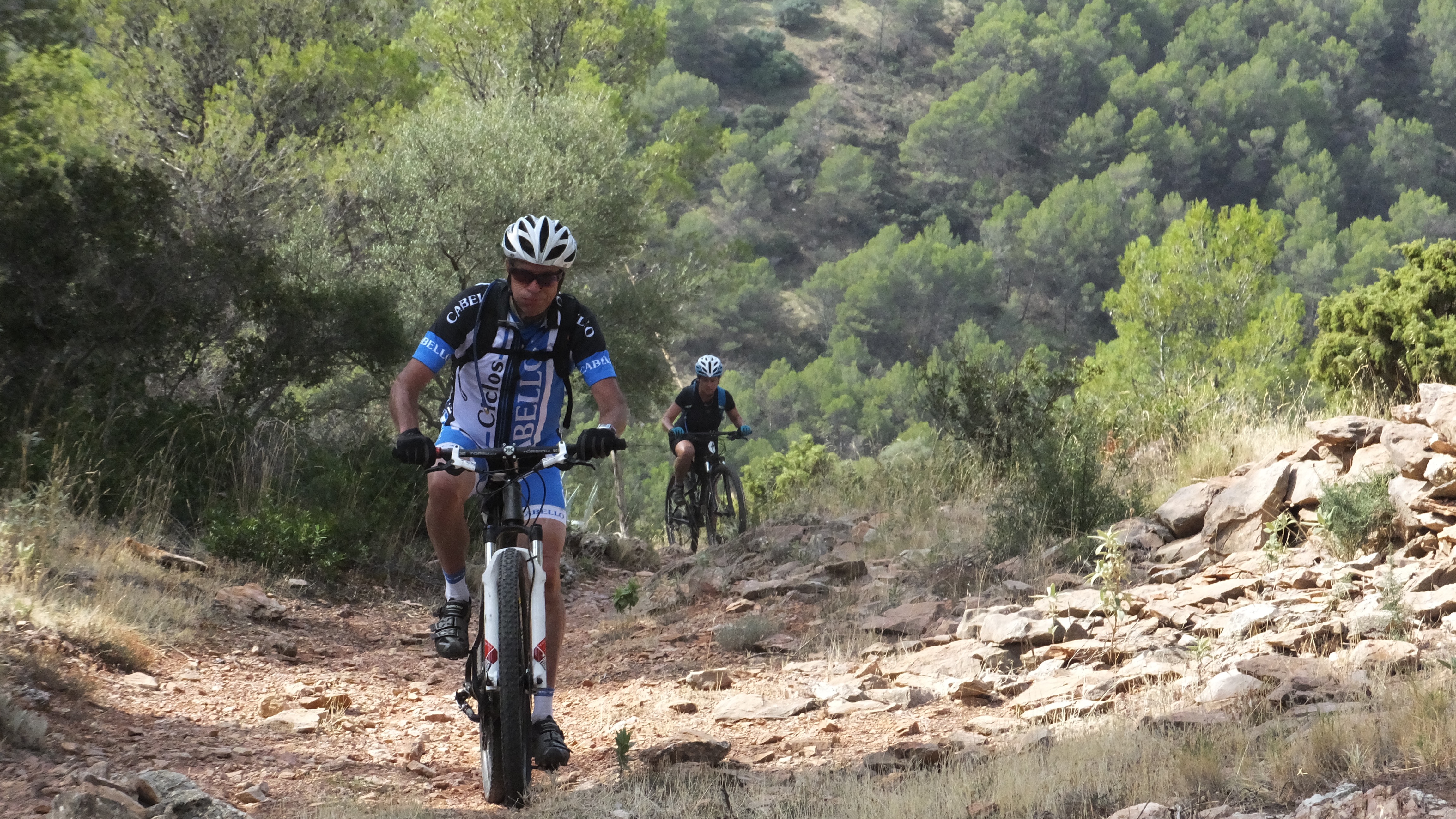 Self Guided Mountain Biking Holidays 
Some of our rides can be completed on a self-guided basis, although this tends to be at the easier level, as there are no marked trails in the area. The more challenging rides (intermediate to advanced) require a guide and vehicle support. If you are happy with easier mtb rides, we can put together a self-guided holiday - or why not combine easy mtb rides with some walking on one of our Hike + Bike weeks? If you prefer something more challenging on the bikes, we strongly recommend a guided holiday.  
---
Mountain Biking Day Trips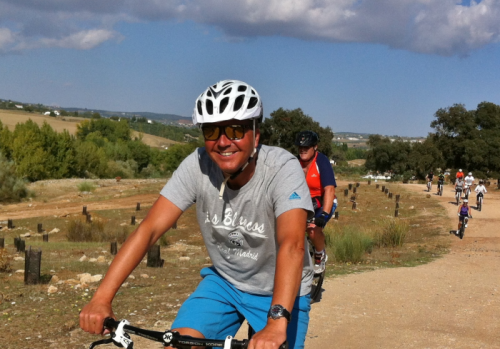 Already in Ronda and looking for a day out on a mountain bike? Check out our Mountain Bike Day Trips