Family Bike Rides
Family Cycling Day Trips in Ronda
If you enjoy cycling together as a family, why not join us in Ronda for a guided family mountain bike ride? We have a selection of day bike rides which are particularly suited to family cycling - easy routes which are largely off-road and keep away from traffic for all or most of the way. Older children can pedal themselves or the routes can also be ridden with smaller children (min. 3 years' old on a child seat or 5 years' old on a tag-along). Our fully qualified British Cycling guides will discuss with you beforehand the amount of cycling experience that you and your family have and recommend the best family bike rides for you. Your guide will ensure that your family bike ride flows smoothly and includes plenty of stops for food and drink breaks along the way. Our minibus is also on hand for pick-ups and drop-offs to maximise your family day out.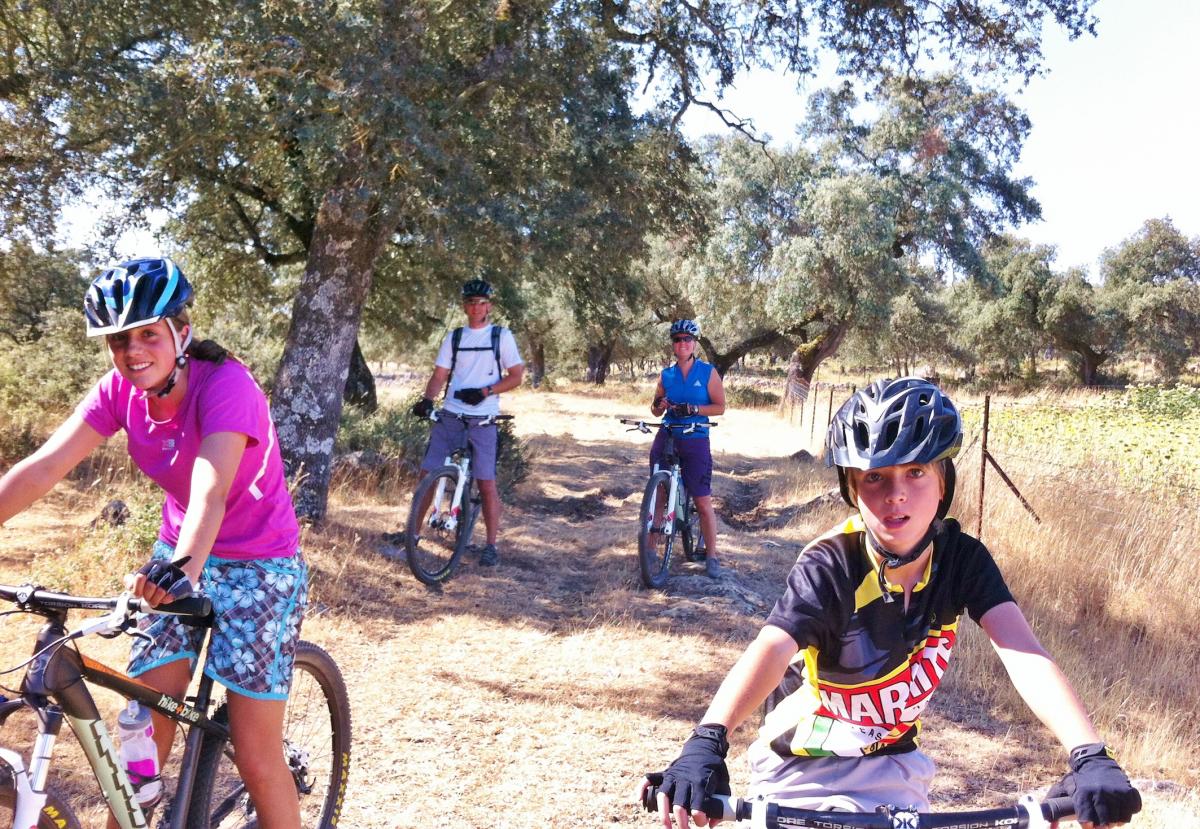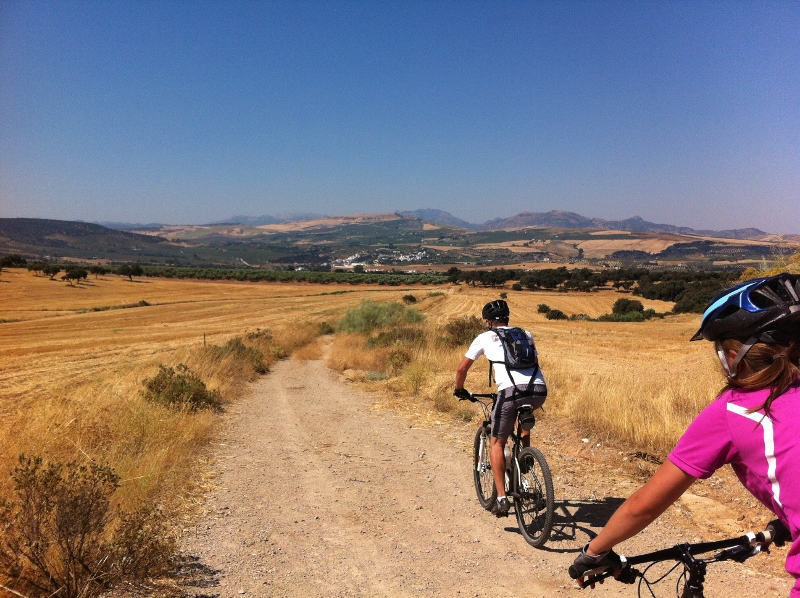 Click on the links below to read more about our most popular family bike rides:
Via Verde de la Sierra - cycling on a disused railway line, through tunnels, over viaducts and past a vulture colony (self guided ride with support driver)     GRADE - Easy - 36km

Ronda to Cueva del Gato - guided cycling via small tracks and trails and over a small stream to a local beauty spot ("Cat Cave") with a cave, small waterfall and beautiful clear water pool     GRADE - Easy - 24km

Ronda to Setenil de las Bodegas - guided cycling off road to the village of Setenil. Ancient "Cavehouses" built into the overhanging limestone cliffs and are still used today as shops, homes and cafes    GRADE - Easy/Moderate - 31km    
​
---
Bike Rental Ronda
Bike hire is included within the price of your family bike ride. 
For adults and older children, our Hike + Bike 29" wheel mountain bikes are perfect.  
For full specs on our adult bikes, click here BIKE RENTAL 
For children aged 8 – 11 years, we have great children's 24" wheel mountain bikes (suitable for height 4'5" - 5'1").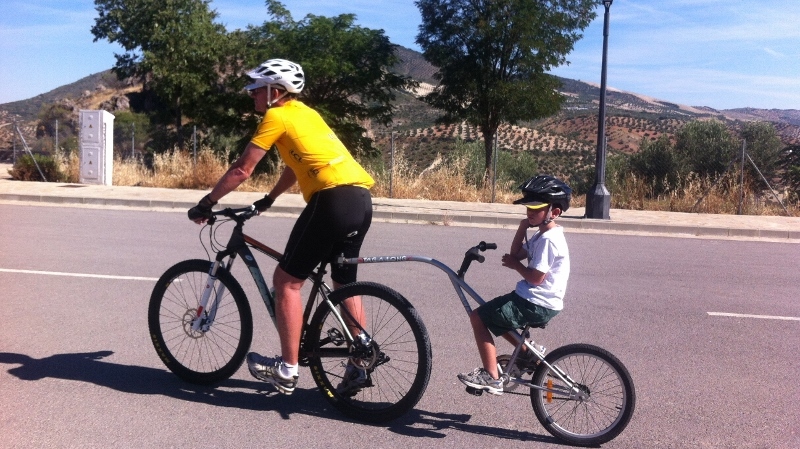 For smaller children, we have a tag-along bike (suitable for ages 5-8 years) which we fix to one of the adult bikes. For children riding on our tag along with at least 2 other riders, the child goes for HALF PRICE.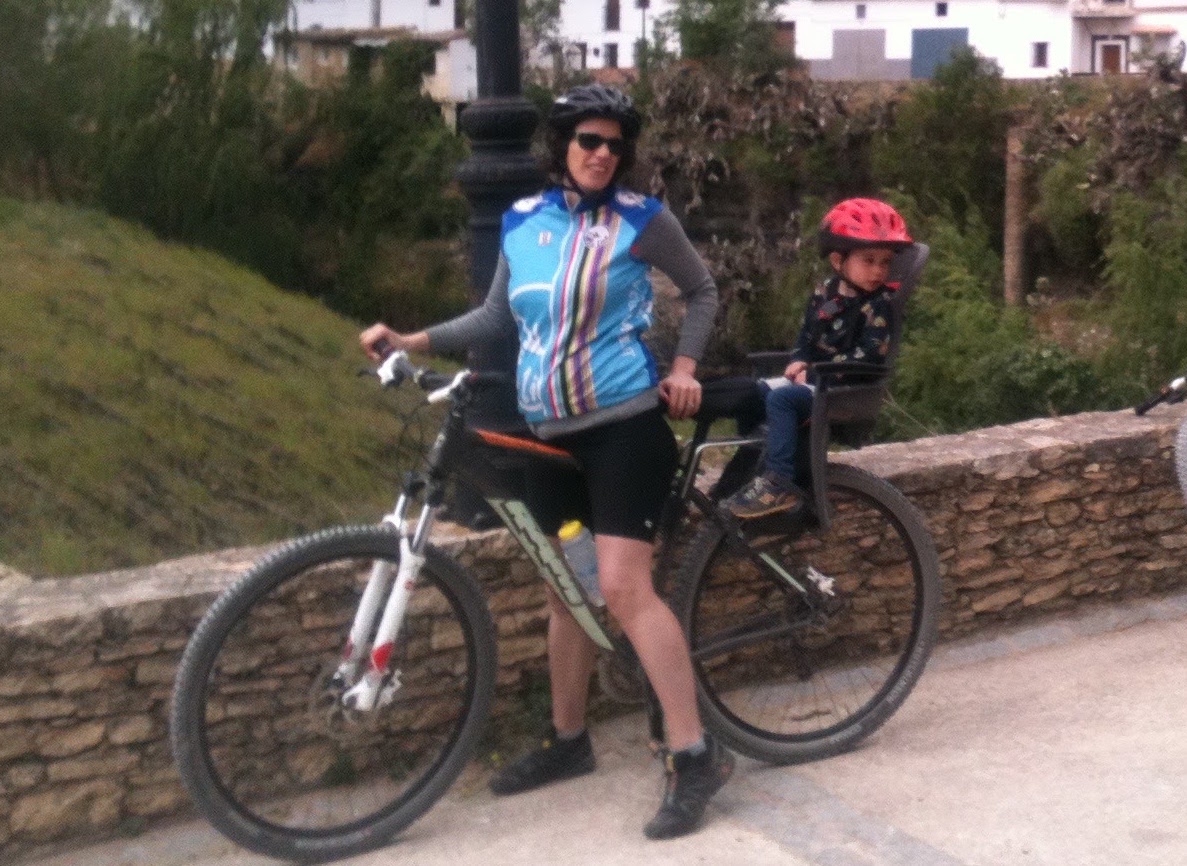 For children aged 3-5 years, we have a child seat, fixed to one of the adult bikes. For children in the child seat riding with at least 2 other riders, the child goes for HALF PRICE.