About Us
Who are we? 
Hike + Bike the Sierras is run by English couple Heather Cooper and Wayne Pickering.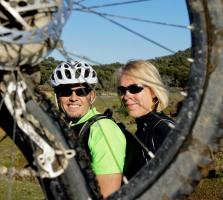 "We fell in love with the town of Ronda when we first visited in 2012. Now we live and work here and get to spend our time providing guided and self guided holidays, tours and day trips for visitors from around the world. We have the pleasure of showing them the very best of the  unspoilt landscape all around the town. This includes the two protected Natural Parks  which extend for many kilometres to the east and west of the town."
Wayne is a fully qualified British Cycling Level 2 Mountain Bike Leader. He loves being out on his bike, either guiding other riders or simply exploring for new routes. He has unbeatable local knowledge of the unmarked trails around the Serrania de Ronda, Grazalema Natural Park, Sierra de las Nieves Natural Park and down to the Costa del Sol area.
Heather has a background in marketing and hospitality. She is British Cycling trained for Mountain Bike rides, assists Wayne on larger group rides and leads most of our walks. She coordinates most of the day trip and holiday activity "behind the scenes".
Why should you hike or bike with us?
No one else in the area provides a complete range of mountain biking, road cycling, e-biking and hiking options.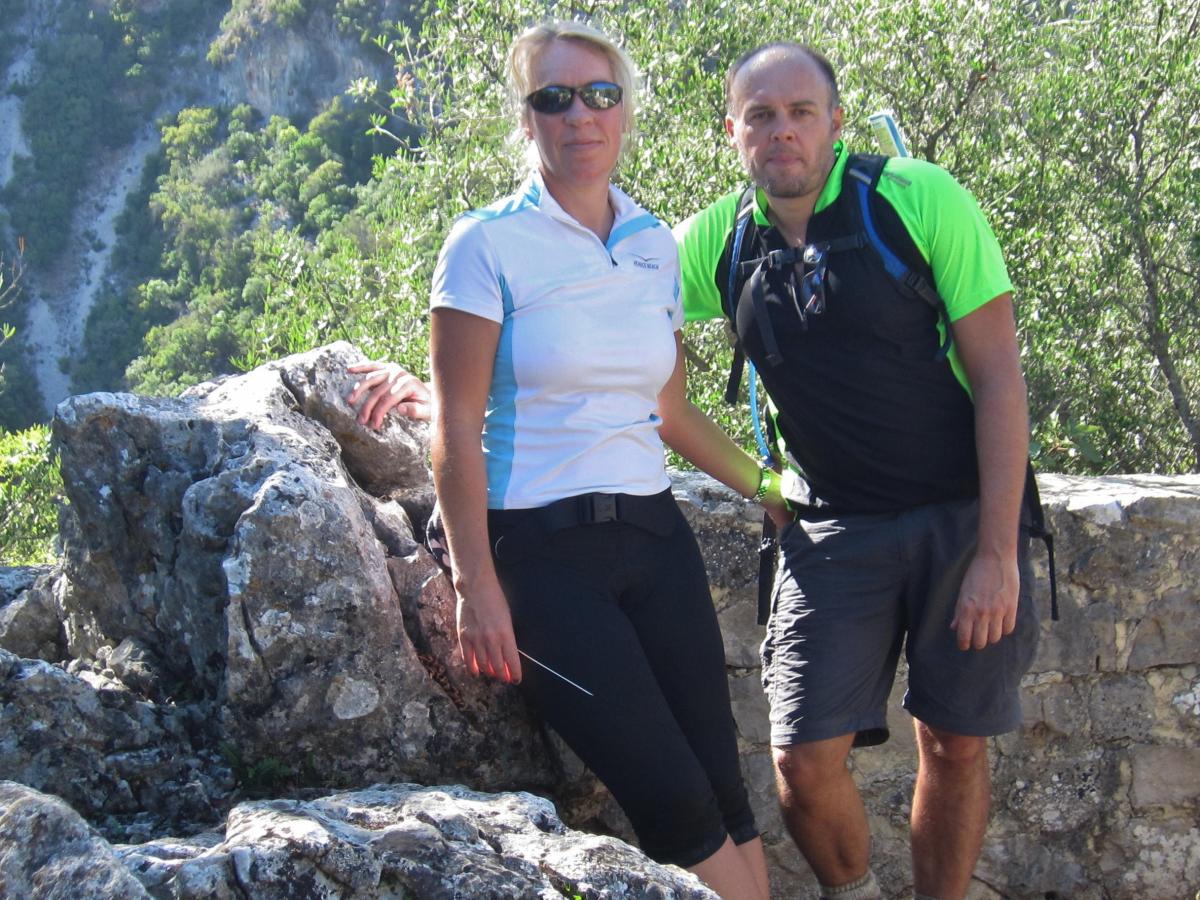 There is a distinct lack of accessible information, reliable maps or marked biking or hiking routes in this area. This makes it difficult for the visiting traveller to fully enjoy the rural countryside. We have comprehensively explored the local area (and continue to do so), building up unparalleled knowledge of the terrain and useable routes for hiking and biking. Now we either guide customers ourselves or use this knowledge to create proprietary route maps for self guiding. We use the latest digital topographical maps and enhance them by showing unmarked pathways, trails and local information, supported by downloadable GPX files for GPS devices.
We use our support vehicles to optimise our guided routes. They allow us to explore further afield from the immediate town area. Also, Ronda is located on the top of a substantial hill, so it can be a daunting climb for people at the end of an enjoyable day out. We remove this worry by using our minibus to bring guests back up the hill. And for cyclists / hikers on holiday with us, this also means no re-tracing your steps on the same section close to home every day.
Our ethos
We love the countryside here and believe that it can and should be enjoyed by all.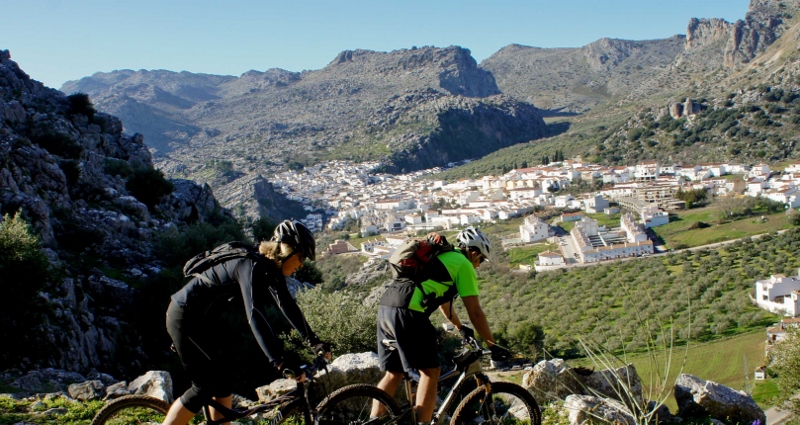 So whether you are a fit and experienced cyclist / hiker or simply enjoy being out in the countryside and mountains, we can offer a route to suit you.  Our e-bikes also make even the toughest mountain climbs (on the road or off-road) more manageable.
All in all, our goal is to create energising and lively days out. We can give you a challenge if you want it but we are not about intense, high level training or boot camps.
The pleasure ultimately comes from breathing the freshest air and  seeing the countryside close up. From enjoying a taste of Andalucian village life and experiencing a little of the "real Spain".
We would be delighted to welcome you to Andalucia to share the experience. We will ensure that you will return home with a smile on your face!