About Us
Who are we?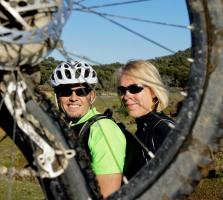 Hike + Bike the Sierras is run by English couple Heather Cooper and Wayne Pickering. We arrange mountain biking, hiking and leisure cyling holidays and day trips in the countryside near the historical town of Ronda in southern Andalucia, Spain.
Wayne is a fully qualified British Cycling Level 2 Mountain Bike Leader. He loves being out on his bike, either showing others the local tracks and trails or simply exploring for new routes. He has unbeatable local knowledge of the unmarked trails around the Serrania de Ronda, Grazalema Natural Park, Sierra de las Nieves Natural Park and down to the Costa del Sol area.
Heather has a background in marketing and hospitality. She is British Cycling trained for Mountain Bike rides, assists Wayne on larger group rides and leads most of our walks. She coordinates most of the day trip and holiday activity "behind the scenes".
                                                     ********
What are we all about?
Our name was inspired by the "Sierras" or mountains which dominate the skyline in much of this part of southern Andalucia; the variety of mountain and valley landscapes offers huge potential for exploration by bike or on foot.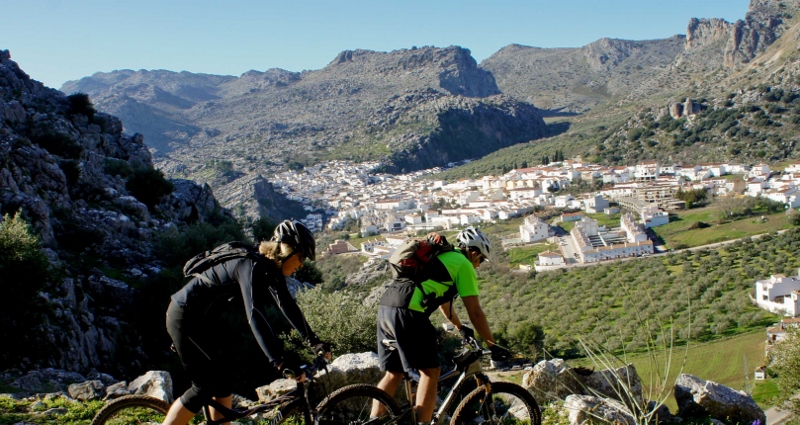 Whilst fitness and biking experience open up some of the more challenging routes, we believe that neither ability nor age should stop us from enjoying the natural landscape. That's why we offer routes for all levels of hiker/biker and recognise that not everyone is up to doing huge mountain loops or covering 60km+ in the saddle.
We use our support vehicles to optimise the routes so, if you are on holiday with us, you dont have to ride the same section close to home every day before you get to new areas. Day riders and holiday guests alike can also ride out from Ronda without having to worry about a long hill climb back up to the town at the end of the day. And walkers simply get to explore further afield.
   ********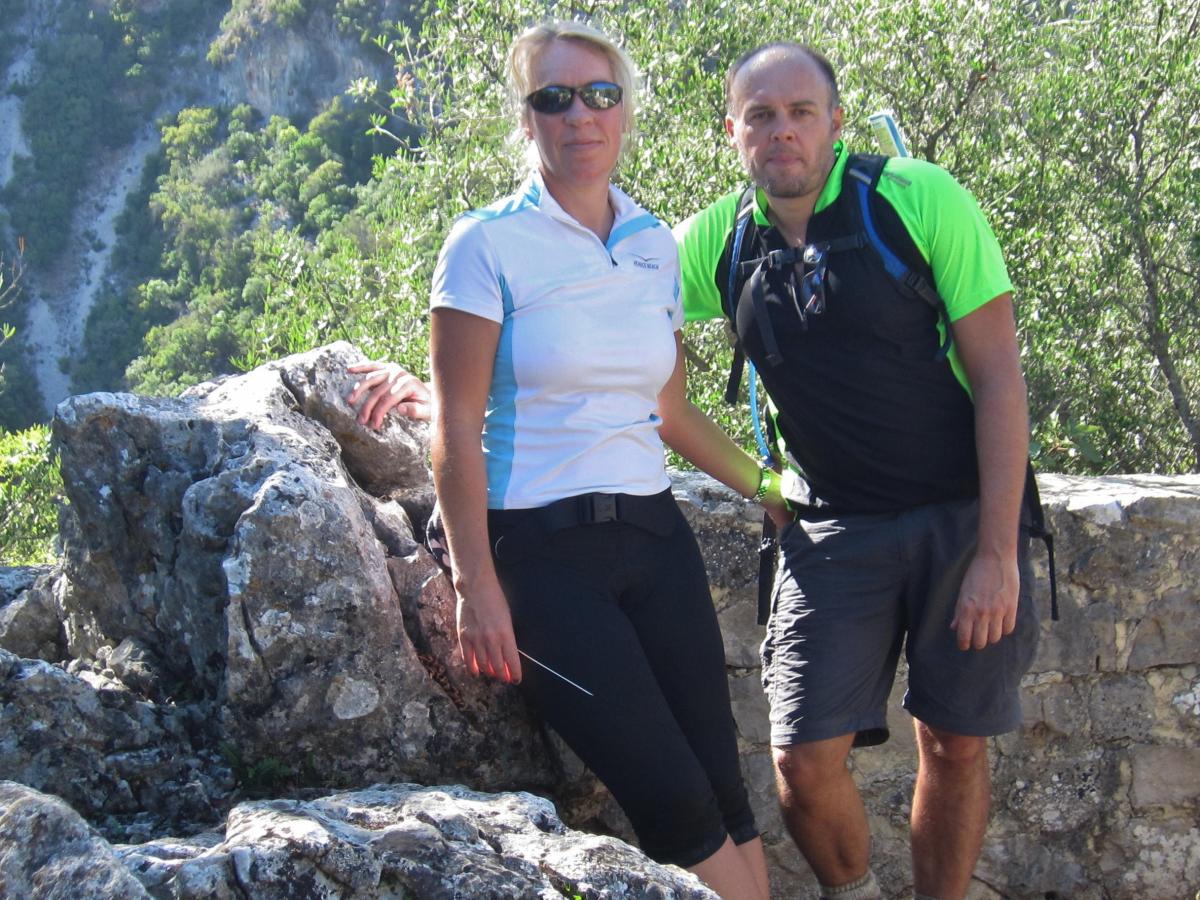 Why should you walk/ride with us?
We know and love the area and have spent the years since we arrived here in 2012 exploring to find the best local routes.
We create energising and lively days out but we understand that not every walker wants to climb Everest or cross the Sierra Nevada. We know that not everyone who rides a bike is Bradley Wiggins or Alberto Contador. We can give you a challenge if you want it but we are not about intense, high level training or boot camps.
The pleasure ultimately comes from breathing the freshest air, seeing the countryside, enjoying a taste of Andalucian village life and returning home with a smile on your face, having experienced a little of the "real Spain".
We specialise in opening up the quiet, rural countryside for travellers to southern Spain who might otherwise see only towns, beaches and crowds. We would be delighted to welcome you to Andalucia to share the experience.