Not sure about the hills?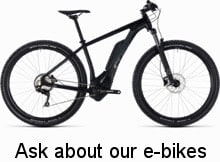 Walk - Ronda to Molino del Santo and Jimera / 

Mr Henderson's Walk
A moderate walk which takes in the valley below Ronda's gorge before heading out into open countryside.  We follow the Guadiaro river valley, passing the Cueva del Gato ("Cat Cave"), a local beauty spot and bathing area with a waterfall which flows all year round. We finish at the acclaimed Mollino del Santo resturant, a sensitively reestored Andalucian water mill, for a relaxing lunch.  Alternatively, we continue our walk along the Guadiaro River, following a narrow path, known as Mr henderson's Walk, which undulates through the valley to the small village of Jimera Estacion.