Not sure about the hills?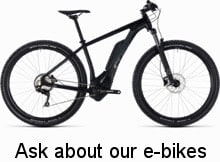 Los Riscos de Cartajima
Just outside the village of Cartajima are the strange and wonderful limestone rock formations of Los Riscos. Formed over millions of years after the original rocks were pushed upwards from the seabed to form a layer of limestone which has been fiercely eroded by water and wind ever since. The resulting rocky crags make for an interesting walk - around 3 km for the circular route around the site but, if you are up for a bit of scramblling, well worth taking your time exploring the landscape.