Not sure about the hills?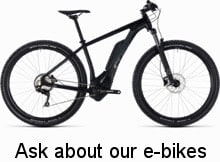 Cartajima to Ronda Walk
Cartajima is the highest village (around 850m above sea level) in the Alto Genal Valley to the south of Ronda.  It sits beneath huge limestone crags and looks out over the valley which is filled with thouhsands of chestnut trees.  In Autumn, these turn a beautiful golden russet and the harvest is a time of great industry.  From Cartajima, we walk up and over the mountains to Ronda, taking in unusual rock formations and stunning views at every step. 
To read the route description and see profile information click here - Cartajima to Ronda
To book this walk contact us here