Guided & Self Guided Cycling Holidays in Spain 
Leisure Cycling Holidays in Andalucia
A cycling holiday is the perfect way to explore the quiet charms of rural Andalucia. We are very flexible on holiday dates - let us know the dates you wish to travel and we will organise your trip to suit. We offer:
guided and self guided cycling holidays

centre-based cycling holidays, staying in or near Ronda 

week long Andalucian cycling tours 

cycling mini tours 

e-bike tours
Centre-based cycling holidays are flexible in difficulty level, with plenty of wonderful routes to suit intermediate or more experienced riders. You will cycle each day on quiet roads and smooth tracks, exploring the mountains, valleys, forests and hills which surround Ronda town. After your rides you will have time to fully enjoy the sights and sound of Ronda's historic town. Let us know your level of experience and the type of riding you like to do and we will put together an itinerary for you.
Our self guided cycling tours begin in Ronda and then take you into the stunning local countryside to visit some of the area's most charming white villages. Choose below from our Andalucian White Village Bike Tours or indulge yourself a little with our Luxury Spa Wellness Tour, interspersing your cycling days with relaxing treatments in beautiful spa and 4**** hotels. On all our cycling tours, we arrange your accommodation (in small country hotels and cortijos) and provide the bikes, a Garmin GPS (pre-loaded with all your daily routes), route maps, points of interest and recommended lunch stops each day and information on difficulty and daily climbs/descents. Don't worry about having to cycle with all your luggage – take just your daily needs and we will transport everything else to each night's accommodation for you. All you need to decide is when to set off each day, how many breaks or photo stops to take and what time you wish to get to your evening's accommodation - what could be more relaxing! 
These tours can also be done as e-bike tours - pricing on request.
Our cycling holidays and cycling tours are designed for leisure cyclists, rather than superfit roadies. Whilst western Andalucia's Serrania de Ronda region is naturally mountainous and each day's riding will have some hills to climb, we keep the daily distances down to a manageable level and don't expect you to race up or down mountain passes each day. Our hybrid bikes are comfortable and easy to ride, with great gearing for climbing the hills and hydraulic disc brakes to help you negotiate the descents. Or use one of our e-bikes to take the strain and remove any worries about hill climbing - this is a great option for couples with different cycling ability, where one can use a hybrid and the other an e-bike so you can ride happily together each day. This area is rural and unspoilt and you will rarely see more than a minimal amount of traffic on the roads or find yourself on busy streets. Our cycling holidays are for enjoying the scenery, the views, the fresh air and the tranquil experience of cycling your way through the stunning Andalucian landscape.​
---
Our guided and self guided centre based cycling holidays are based either in a hotel (4**** or equivalent) in central Ronda or in a country hotel in a beautifully restored flour mill, located just outside Ronda. Each day you cycle out from Ronda along quiet roads to enjoy the fantastic smooth tarmac surfaces and easy tracks that the area has to offer. You will be cycling through some of the most stunning landscapes in Spain and, whilst only an hour away from the Costa del Sol, you will feel a million miles away from the familiar Spanish tourist trail.
"...you don't have to be Bradley Wiggins to fully enjoy [Hike + Bike] holidays. Anyone with a moderate level of fitness and an enjoyment of cycling will really appreciate seeing the breathtaking scenery from the leisuirely pace of a bike. Throw in the comfortable unstuffy accommodation and the amazing food from Heather ... and you've got a winning combination! I'm afraid we might be back."  Jane & Bob, UK, September 2015
Minibus Support
Guided holidays are fully vehicle supported to give the widest range of route options, as the minibus can take us out to a great starting point or bring us back to Ronda at the end of the day - this is particularly useful for less strong cyclists, as the circular ride options here can be long and include quite a few hills. Let us know the distances and climbing you are used to doing and we will make suitable recommendations.
Cycling Guides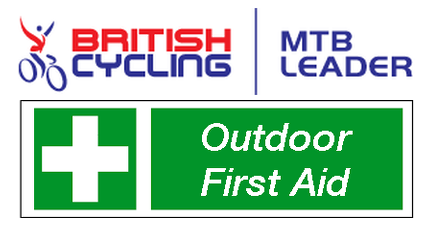 Our guides are British Cycling and Outdoor First Aid qualified. They are experts in leading cyclists of varying levels of confidence and experience along the roads and tracks of the area. They carry all the necessary equipment and tools for on-the-road repairs and a first aid kit at all times.
---
Andalucian White Villages – Self-Guided Cycling Tours
Visit some of western Andalucia's most charming white villages as you cycle through the beautiful Andalucian countryside on a self guided cycling tour. Beginning in Ronda, you will ride through varied and characterful whtie villages such as Setenil de las Bodegas, Torre Alhaquime, Olvera, Zahara de la Sierra and Grazalema. Our cyclling tours take you through up to 3 Andalucian provinces – Malaga, Sevilla and Cadiz - and all of them include a full range of mountain, valley, river and forest landscapes. 
Choose between three routes: 
Take the High Road  6 days of cycling, which includes the mountain top village of Grazalema and stunning views from Las Palomas, a 1,357m pass through the mountains of the Sierra de Grazalema Natural Park; 
Take the Low Road  5 days of cycling, circumnavigating the edges of the Sierra de Grazalema mountains without climbing the high mountain passes;
Mini Andalucian Cycling Tour  3-day Andalucian cycling tour to give you a taste of this beautiful region
Contact us on the link below for more information on each tour.
---
Exercise your body and indulge your senses with a luxurious cycling, walking and spa holiday in the beautiful countryside of Andalucia. This luxury holiday is sure to invigorate and refresh you as you breathe in the freshest mountain air and enjoy the rural beauty of Andalucia's unspoilt mountain scenery whilst staying in luxurious spa hotels with excellent facilities. 
Spend time in the historic town of Ronda, perched upon a cllifftop and famous for its magnificant 18th century bridge – the Puente Nuevo
Explore local villages and unspoilt countryside on self-guided bike rides and walks
Stay in beautiful spa and 4**** hotels so you can relax each day with luxurious treatments and massages
---
Cycling Day Trips 
If you are already in Ronda and looking for a day's cycling out on the roads, rather than a holiday, check out our Cycling Day Trips for a great Andalucian cycling adventure.